More Kiss Me, Kate girl clothing today! I took these photos months ago and am finally getting them all posted! These pictures features the Manhattan girl's top, which is the girls version of the Soho top! I used Lips Main in pink and Polka Bow in purple for this top. They are a nice and light pairing, the purple in polka bow is pulled from some of the lips in the main print. This particular color of lavender has always been one of my favorite colors ever and also one of my everyday lip colors, hah! Surround me in lavender and I"m happy!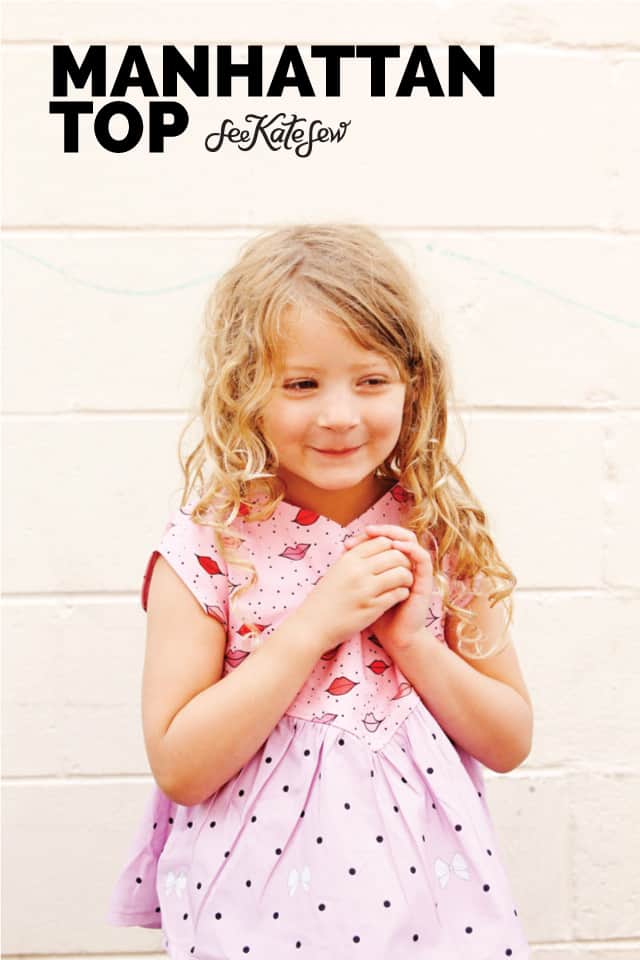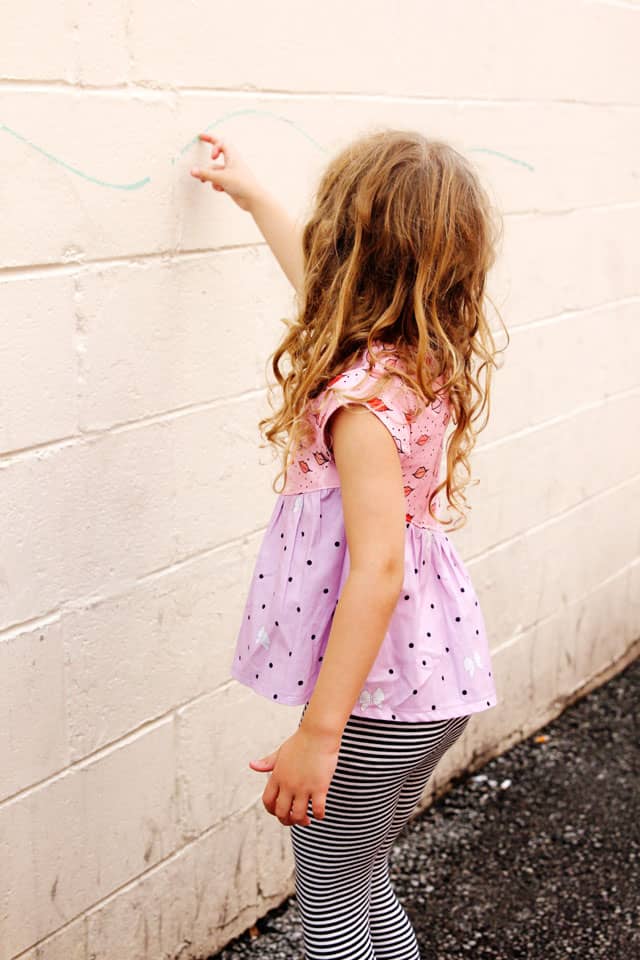 My Quilt Market Booth had a rack of clothing for inspiration which was one of my favorite things to put together! I think this collection is so perfect for girl's clothing (and makeup bags and quilts!). I'm also working on a dress for myself with the lip fabric right now! I can't wait to wear it!!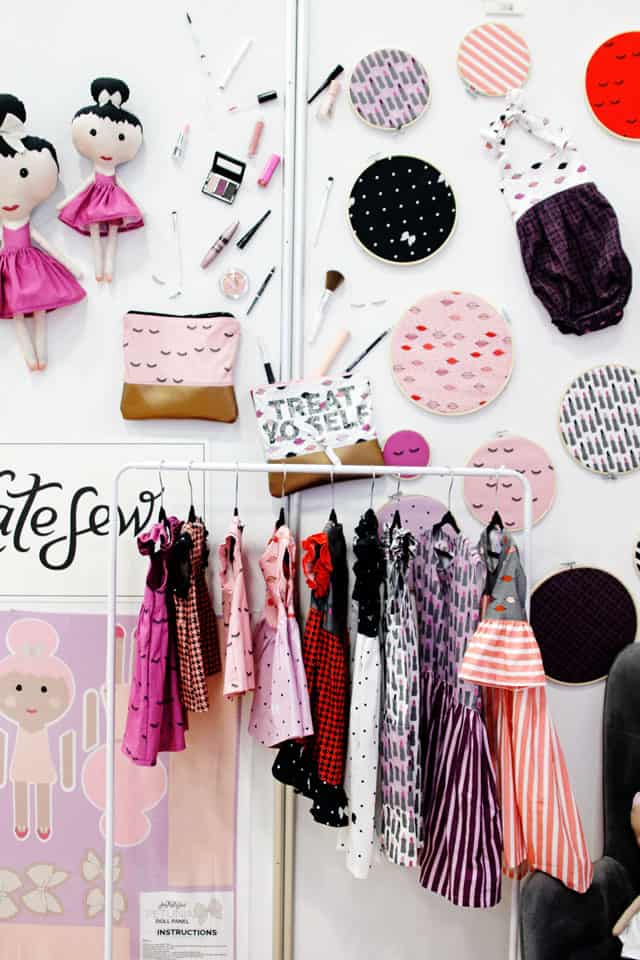 Because 3 of the prints are totally apparel inspired (polka dots, houndstooth and stripes) it's super easy to mix and match the prints to create a girls clothing item. Just pick one novelty (lips, eyelashes or lipstick) and then pair it with an apparel print. I will talk more about fabric pairings with these soon!
You can see the other clothing items from the rack above that I've shared so far here: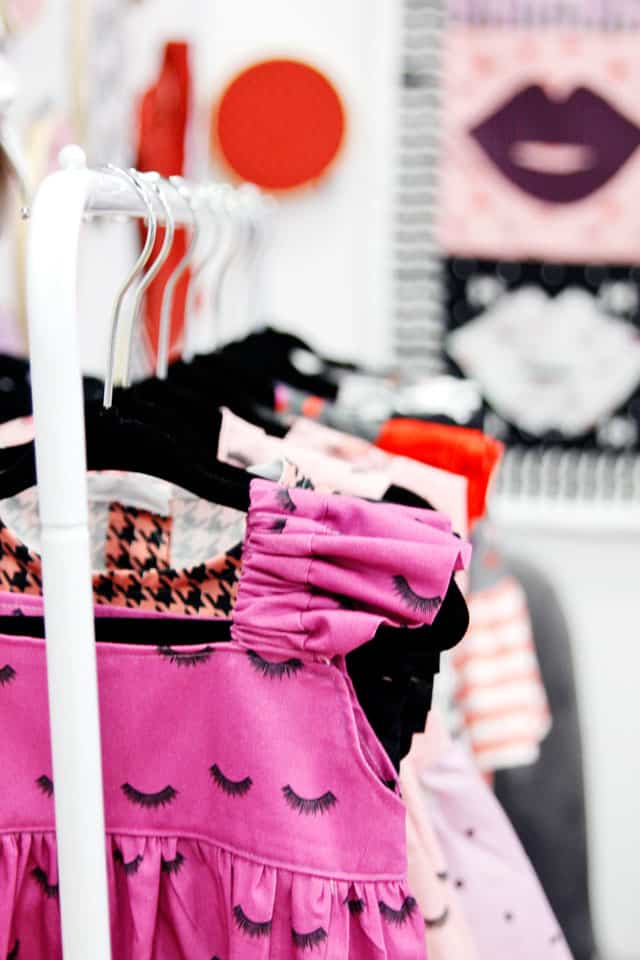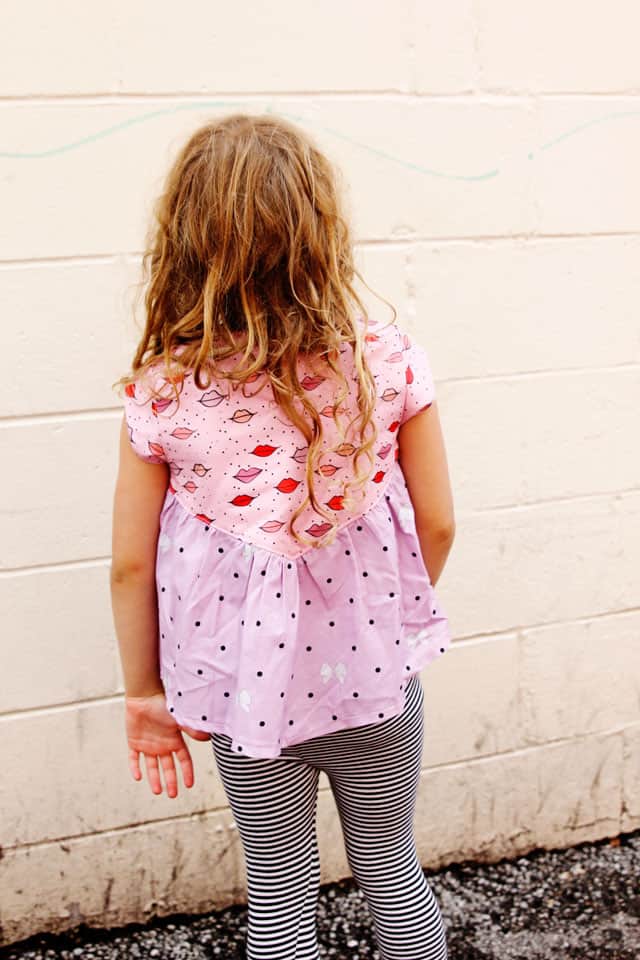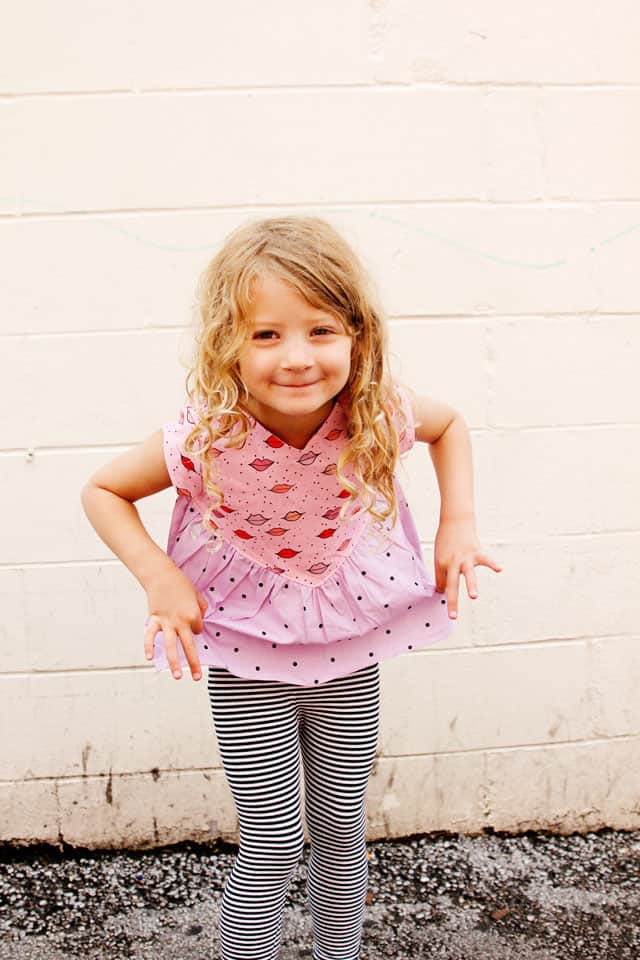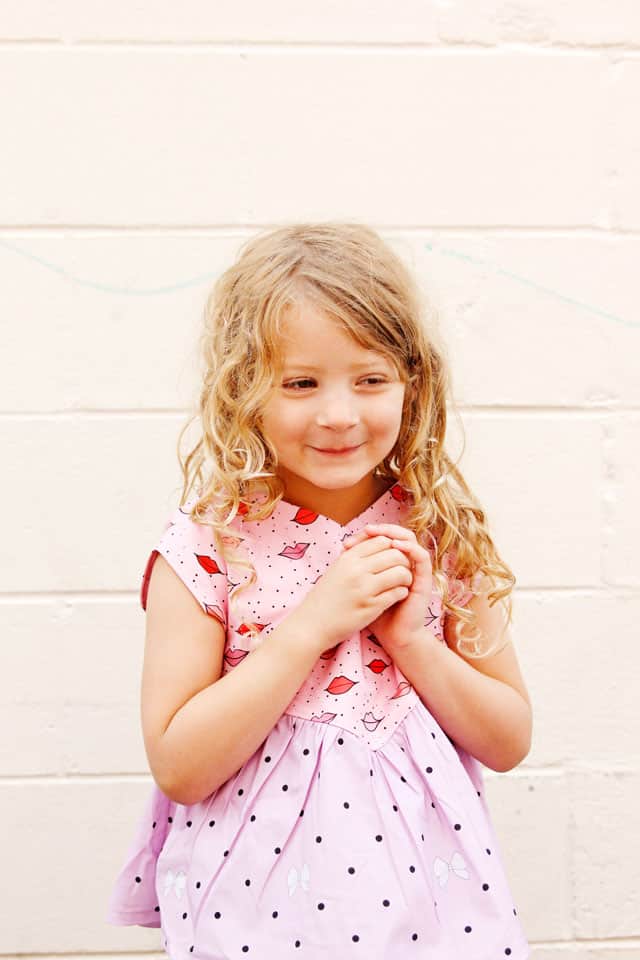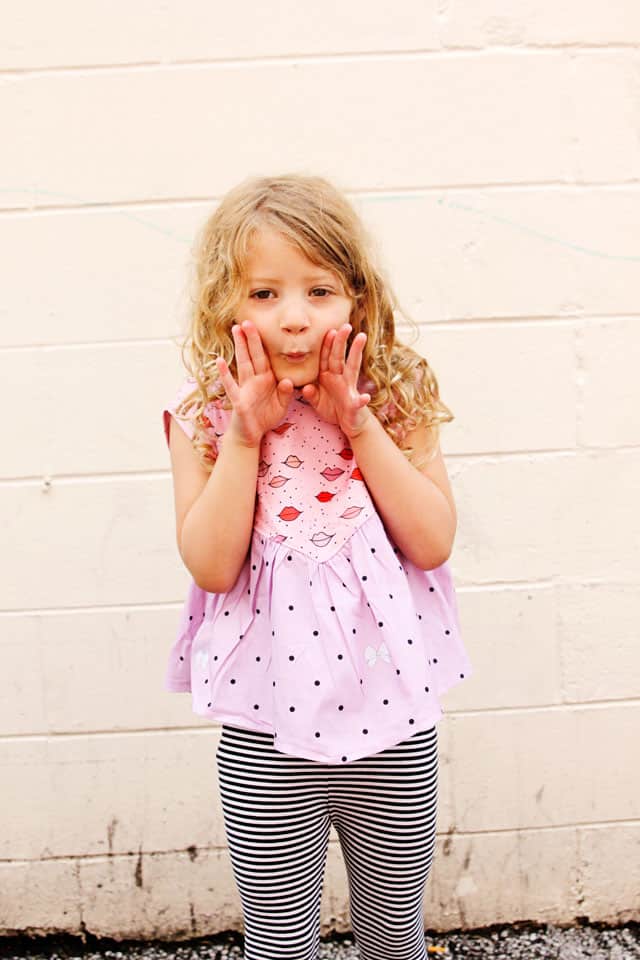 Happy Sewing!