Summertime is for MERMAIDS! This is a super fun craft that is perfect for a summer afternoon! These mermaid tails for dolls are faux leather glued together so they are very fast so your kids can get right to playing! The material feels a little bit foamy if that makes sense so it's really soft and fun to play with! They may even warrant happy shrieks from the doll owners! These fit LOL dolls in both sizes but I'm sure you can find other toys to fit them, too!
Find more LOL crafts here:
–LOL size DIY Tent
–LOL Sleeping Bags
–LOL doll quilt
–Bow hair clips 
–Hi Bae! Favor Bags
–Make a bag for LOL Fashion Plates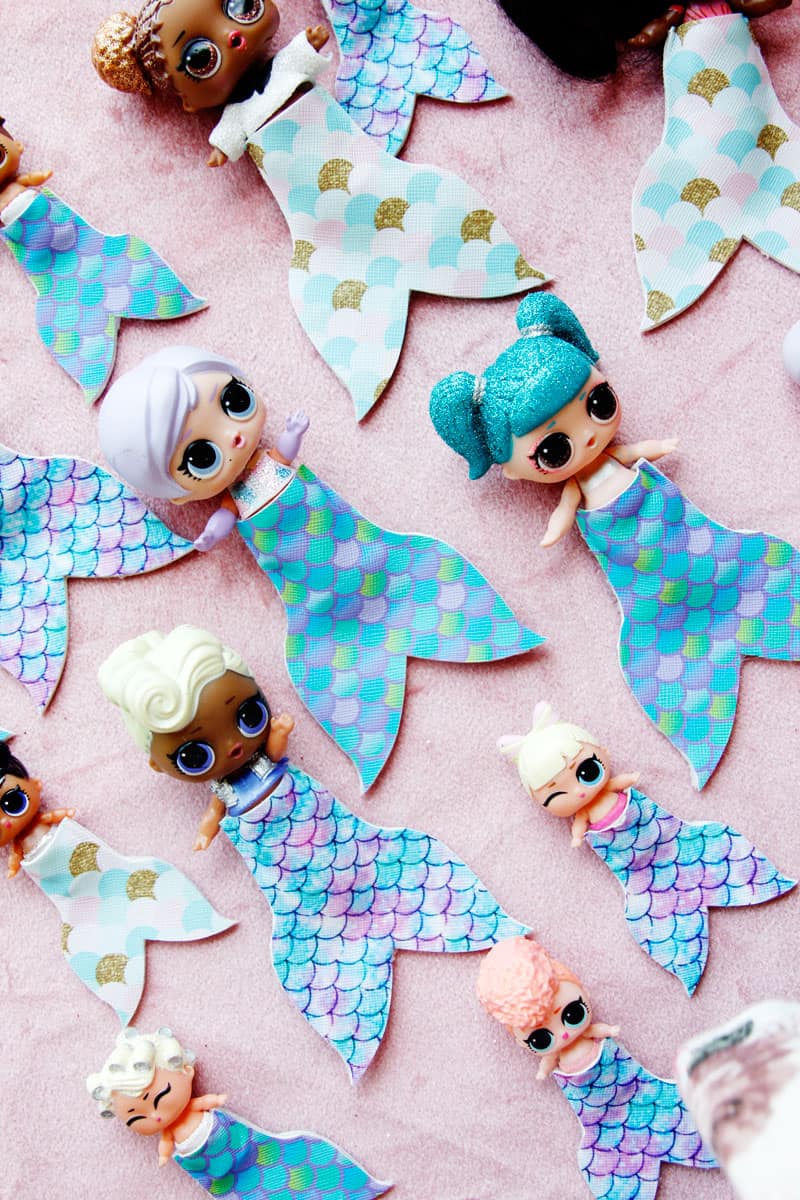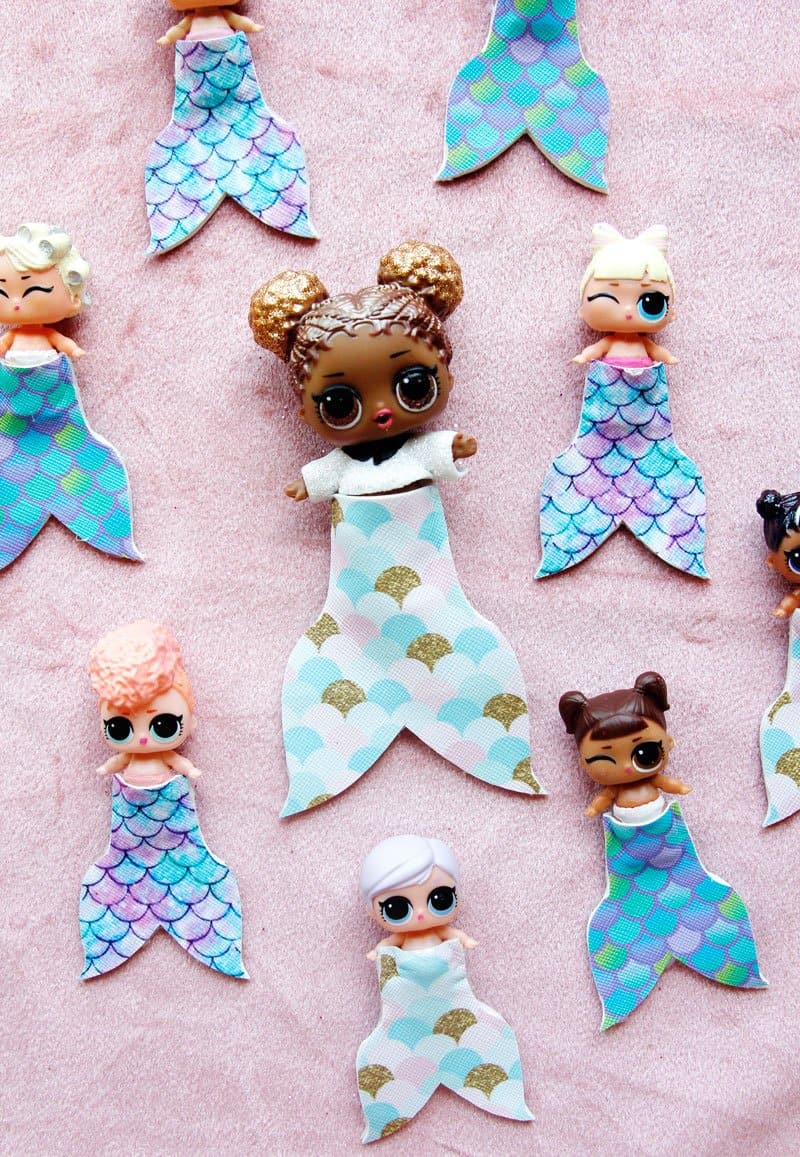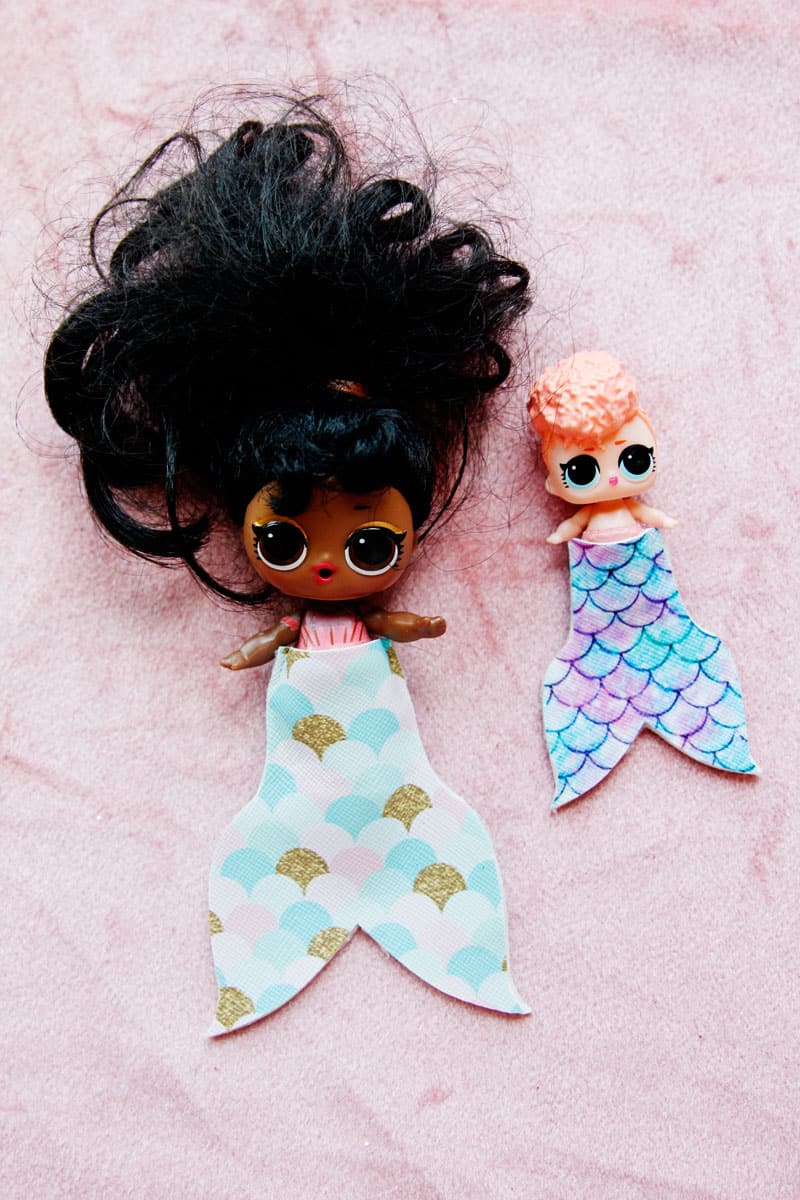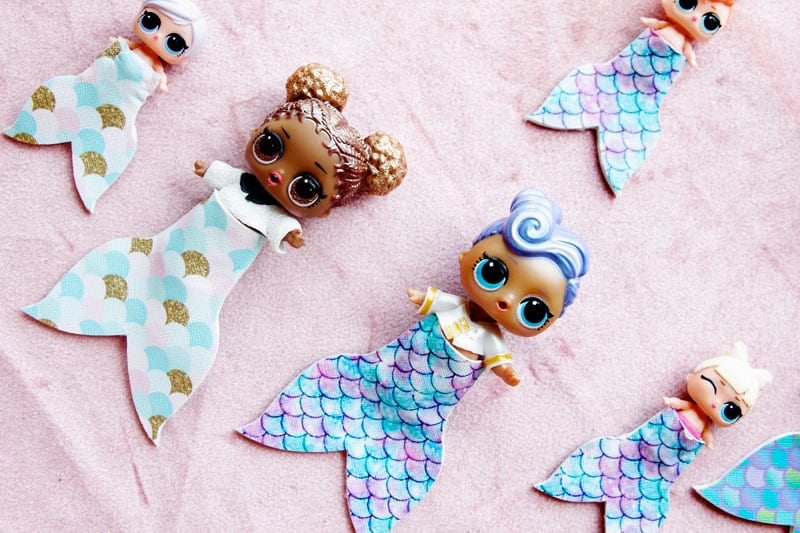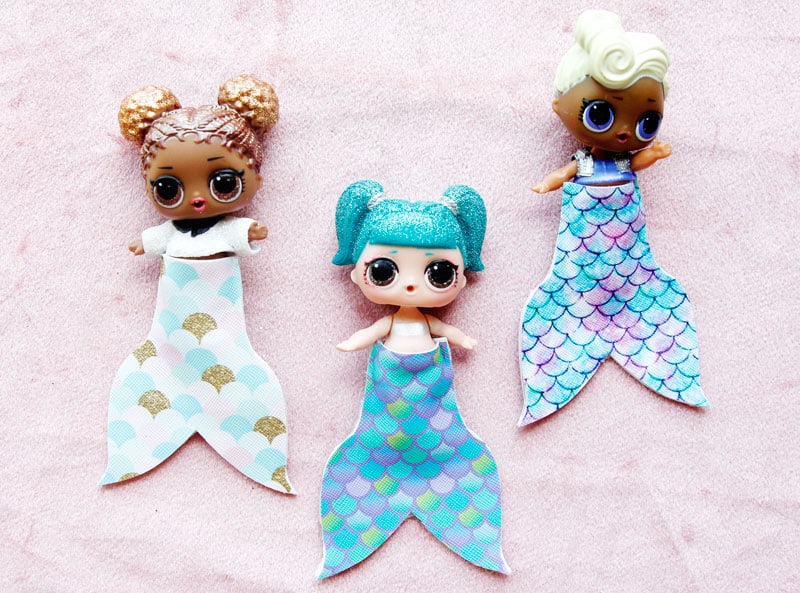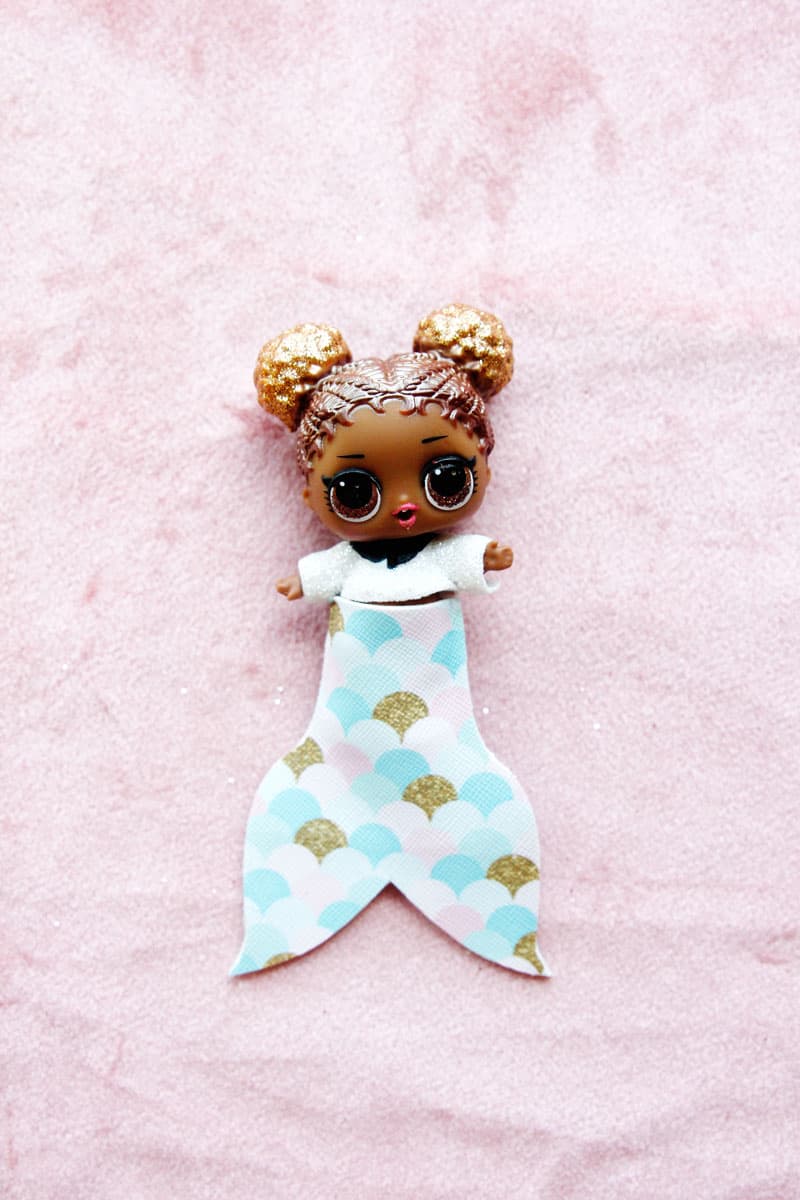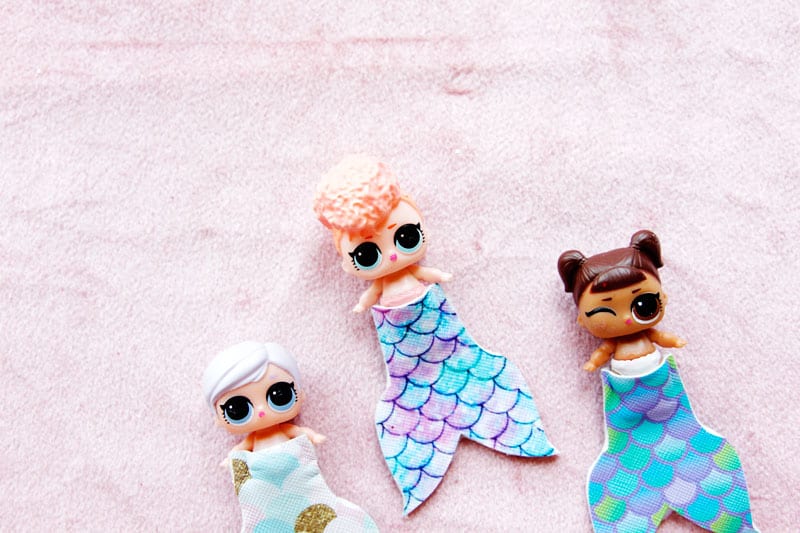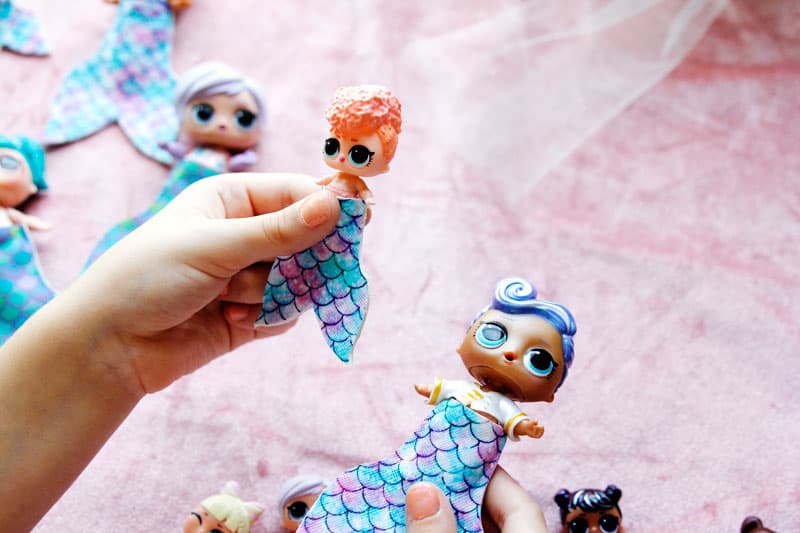 I used my Cricut machine to cut out the tails, you can use any of the machines but I use the Maker! I made the mermaid tails in two sizes for a standard LOL toddler doll size and a smaller LOL little sister. Just download the SVG file, upload it to Design Space and cut them out!
You can find these dolls on Amazon, Target.com or Walmart!
Materials//
–Mermaid Scale Faux Leather
-Glue Gun
–Cricut Maker
–Mermaid Tail SVGs
You can cut these by hand if you prefer, just print the SVG and use it as a template.

INSTRUCTIONs//
Upload the SVG in your size of choice to Cricut Design Space. Don't change the size of the images so they fit the LOL dolls correctly. Cut out 2 pieces for each tail. You can cut a bunch with one sheet of mermaid leather.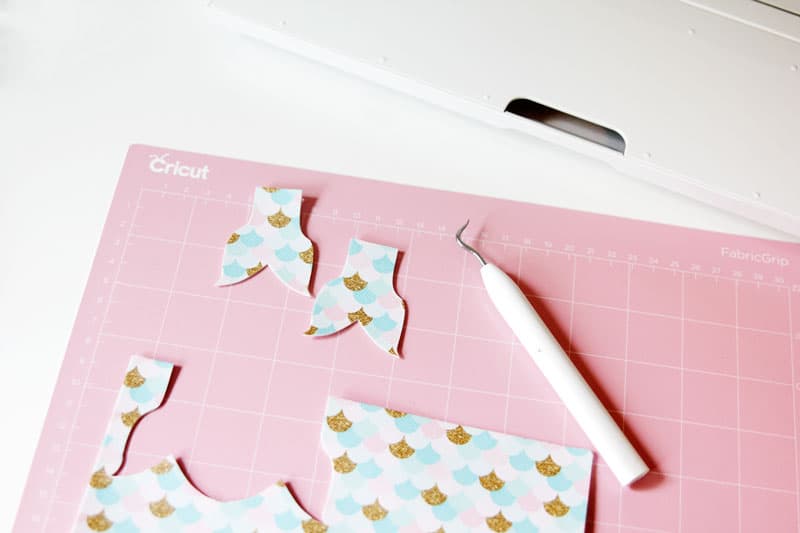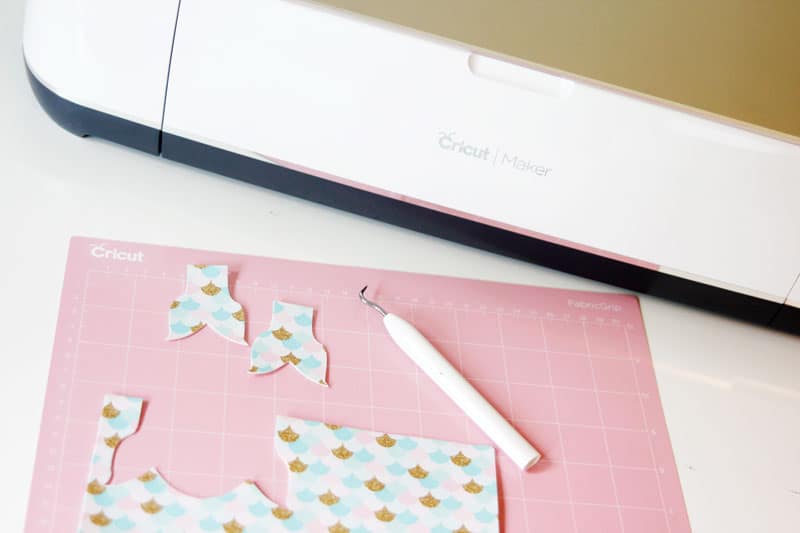 A Cricut will make your cuts super crisp, but you can also print the SVG on paper and then use scissors to cut the faux leather.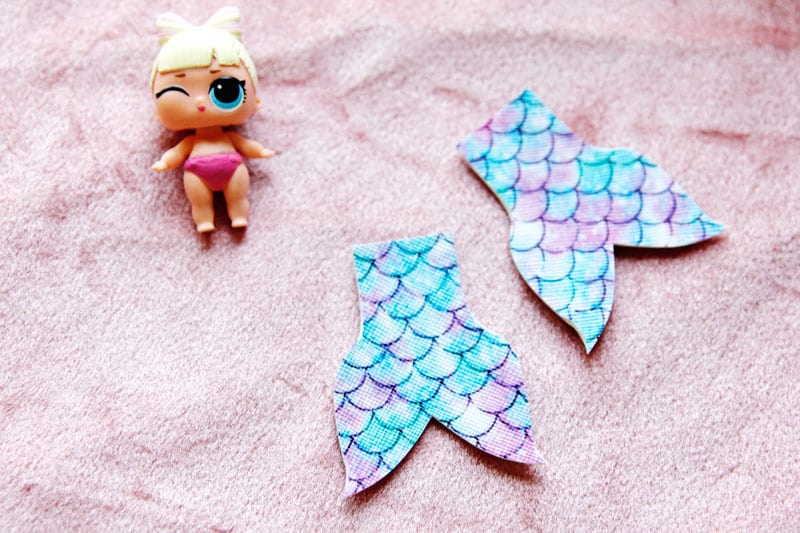 Heat up your glue gun and put a super thin line of glue around the edges of the tail. The top of the tail needs a narrow line of glue, but it doesn't really matter as much for the bottom.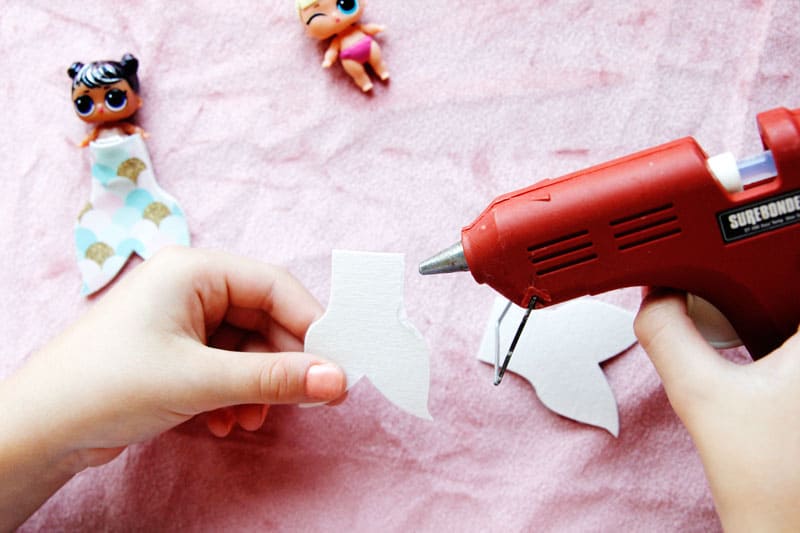 Press the two layers together and let dry.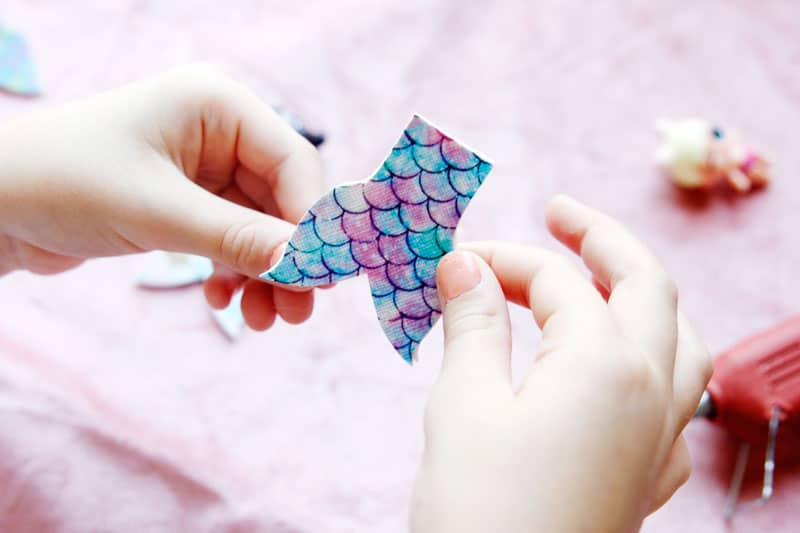 Once it is dry, slide your LOL inside!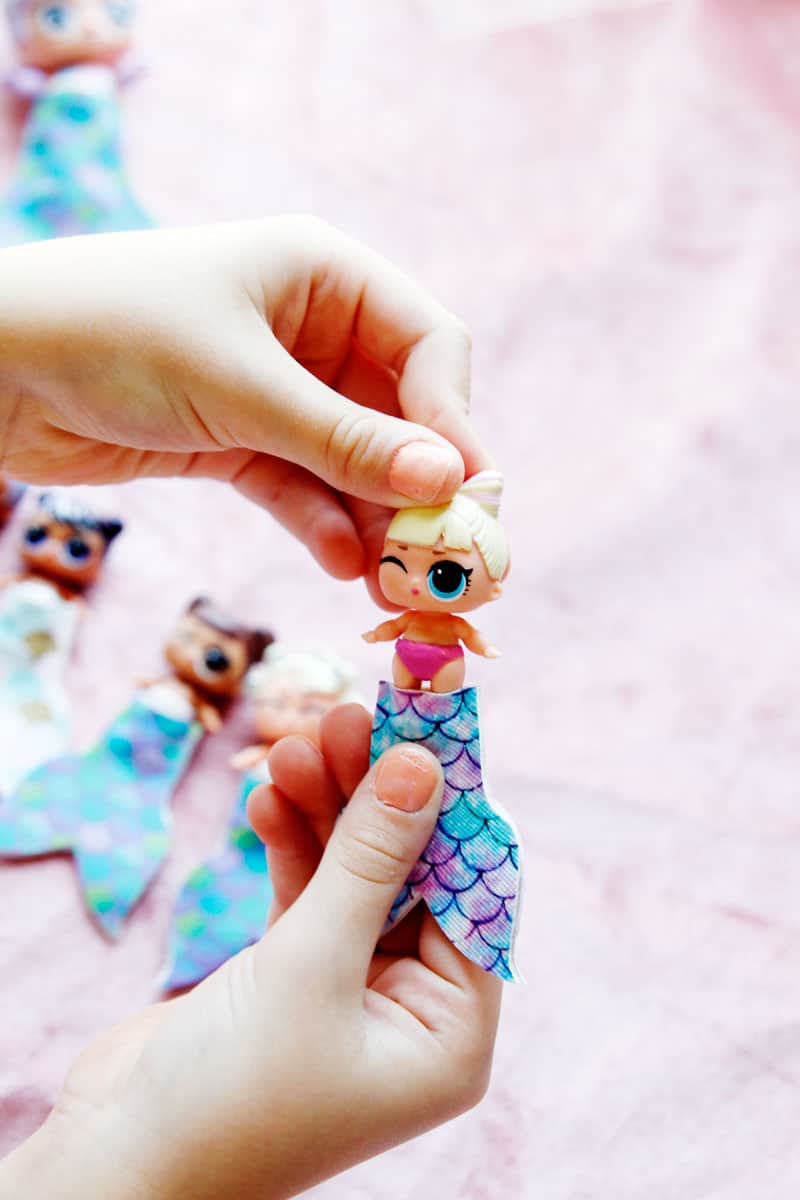 The little sister size will only fit the Lil's that are standing (not sitting or crawling). These are so cute but we haven't water tested them! They will probably wear pretty fast if you use them in actual water, but since they are easy to make that's okay!