I've been so impressed with so many crafters dropping everything to make germ fighting gear. Masks, caps, headbands and more have helped so many facilities, neighbors and friends be a little bit safer and I'm so grateful for that! Here is a big list of all the best face masks and other tutorials I have made plus an updated list of supplies that are available.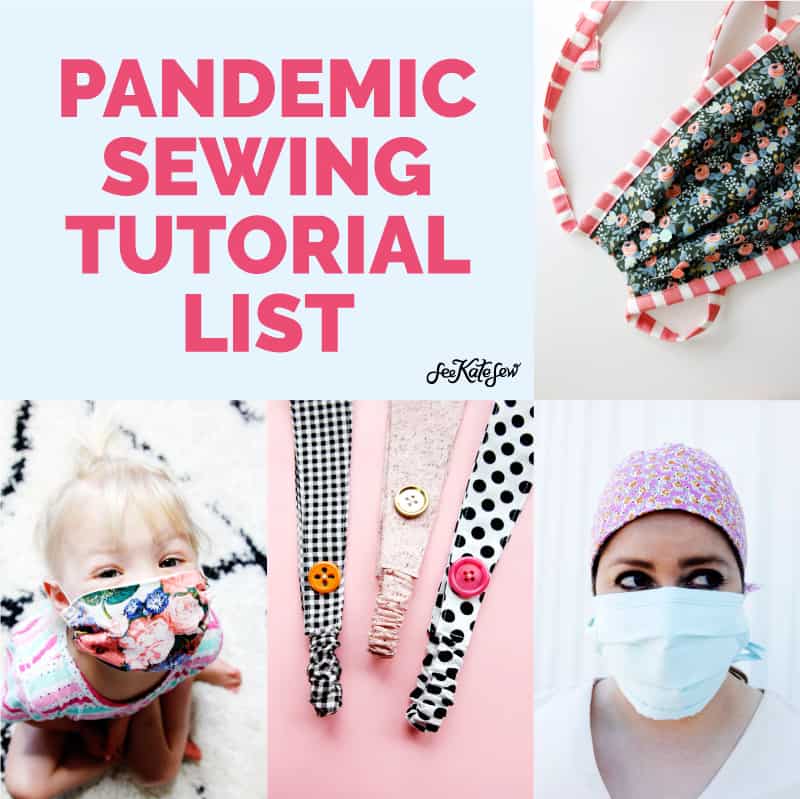 3 simple masks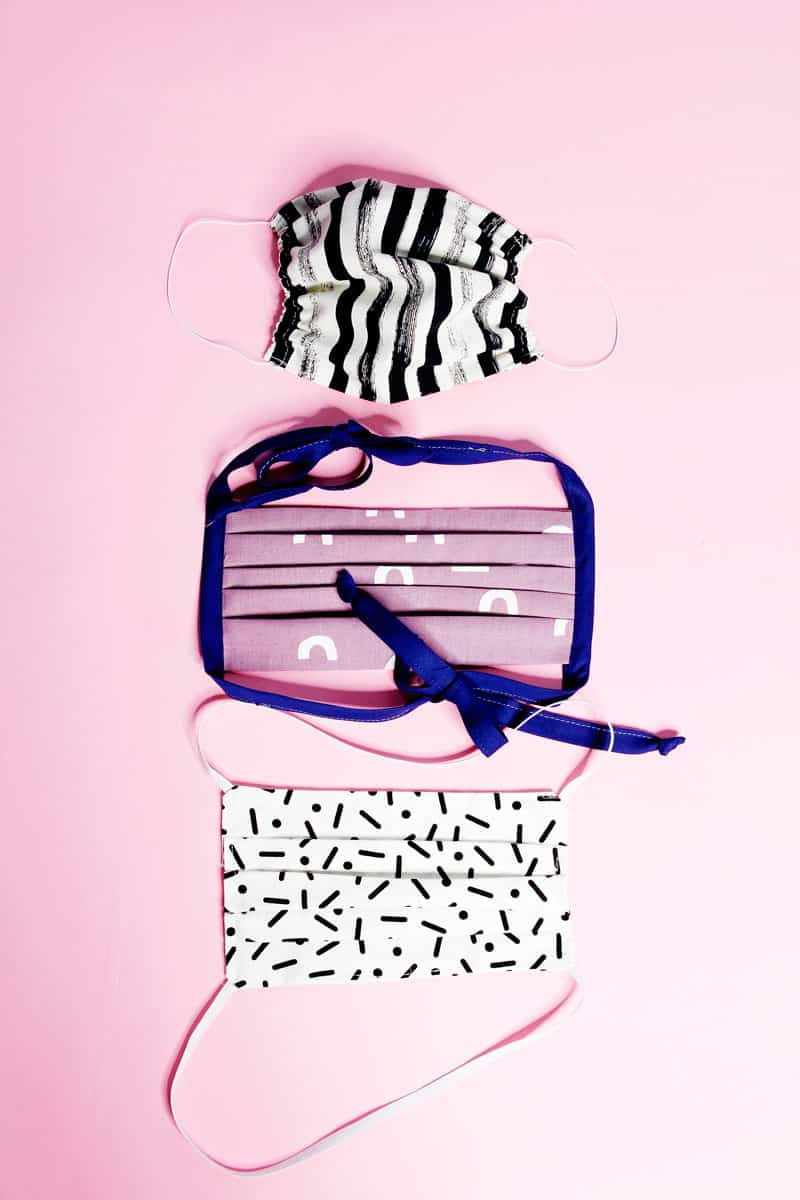 This post includes 3 ways to make a mask from the same pattern piece. Download the mask pattern and then create a mask with elastic ear loops, around-the-head elastic, or a no elastic option! These masks are perfect for grocery store runs or quick trips to the doctor.
Best Face Masks for Hospitals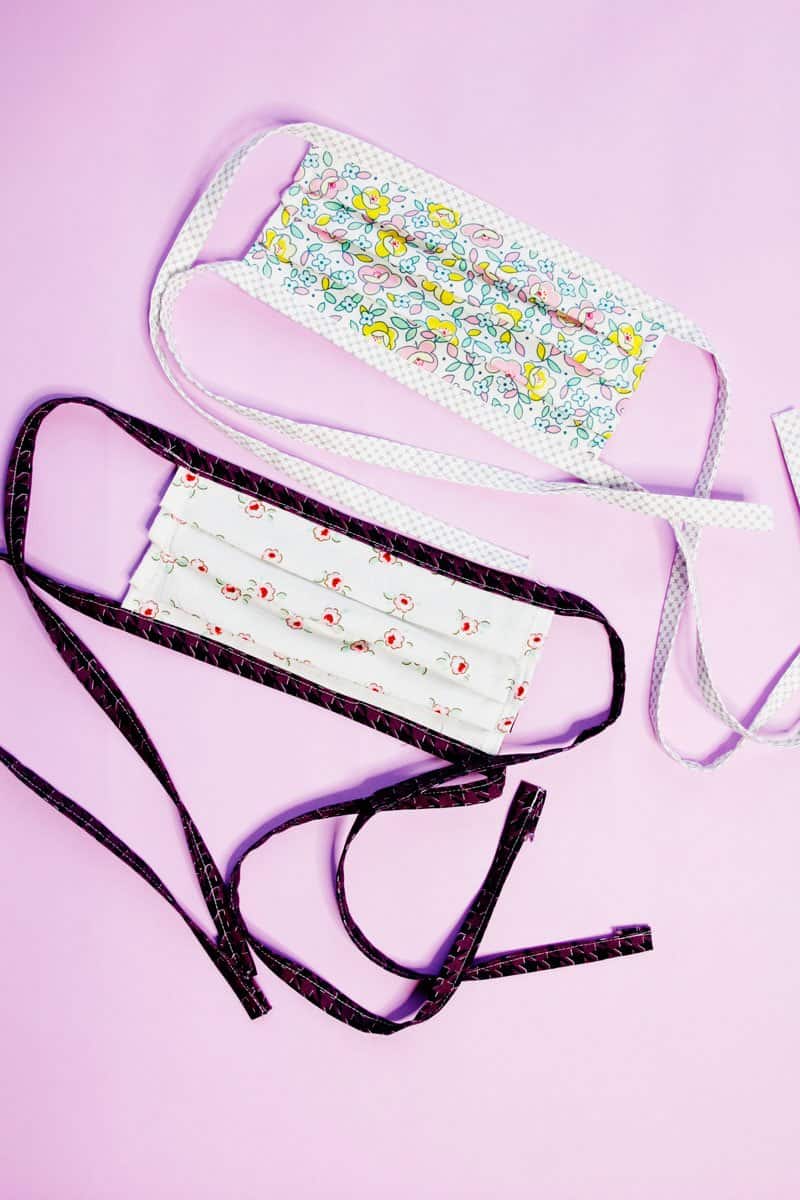 This pleated mask pattern was designed specifically for hospital donations! Since hospitals use a very high heat in their sanitizing process, elastic can't be used.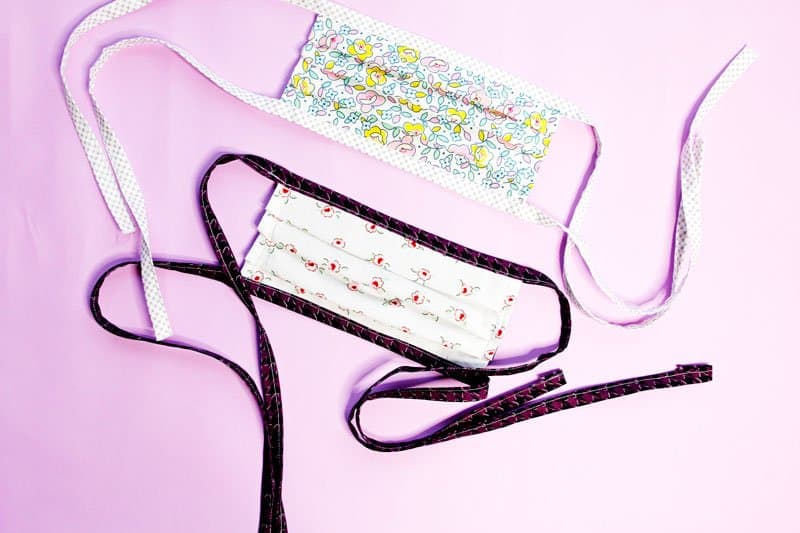 Binding is easy to make with fabric strips and I'll show you how in this post. There is also a filter pocket in the back for removable filters and added protection. If you prefer a video, you can watch how to make these on YouTube!
Surgical Cap or Scrub Cap Pattern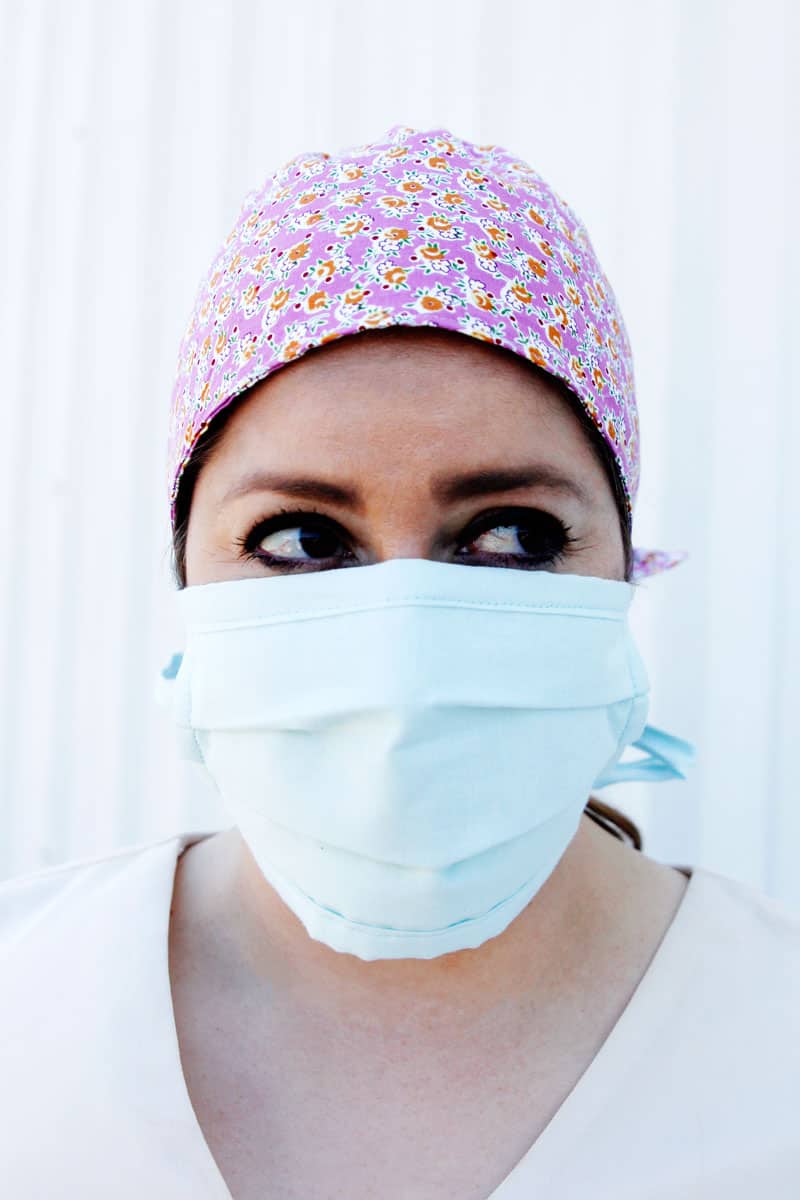 Scrub caps are another great item to make and donate. Many hospitals are using these under face shields, since those have to be shared. A scrub cap can make a good sweat barrier so sharing isn't as gross!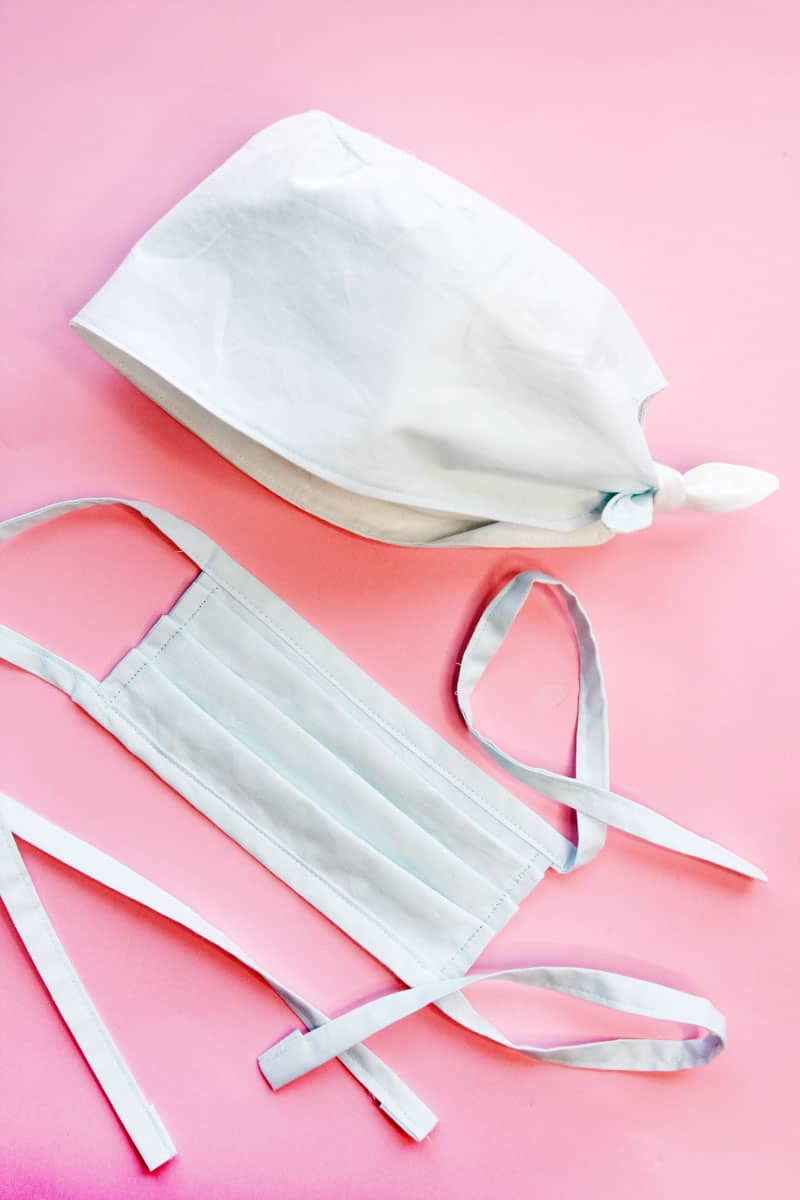 Download the free pattern and make some matching masks!
Easy Child Mask Tutorial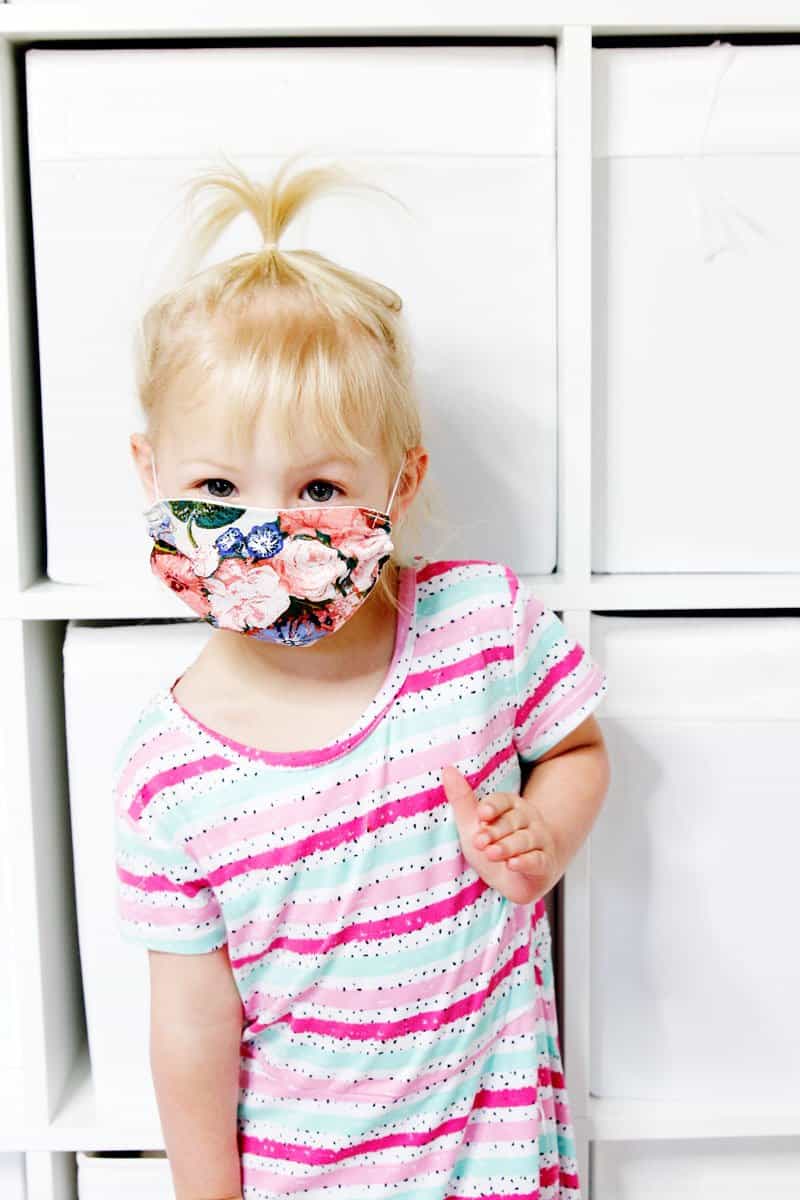 If you have to take your child out to a doctor appointment you'll probably need a mask. I made a few of these child masks to have on hand and then donated a bunch more! The thin elastic ear loops are easy for kids to keep on. There is also a YouTube video for this one!
3D Mask Template
This mask is breathable and doesn't sit right on the face. Free pattern with 5 sizes for kids and adults.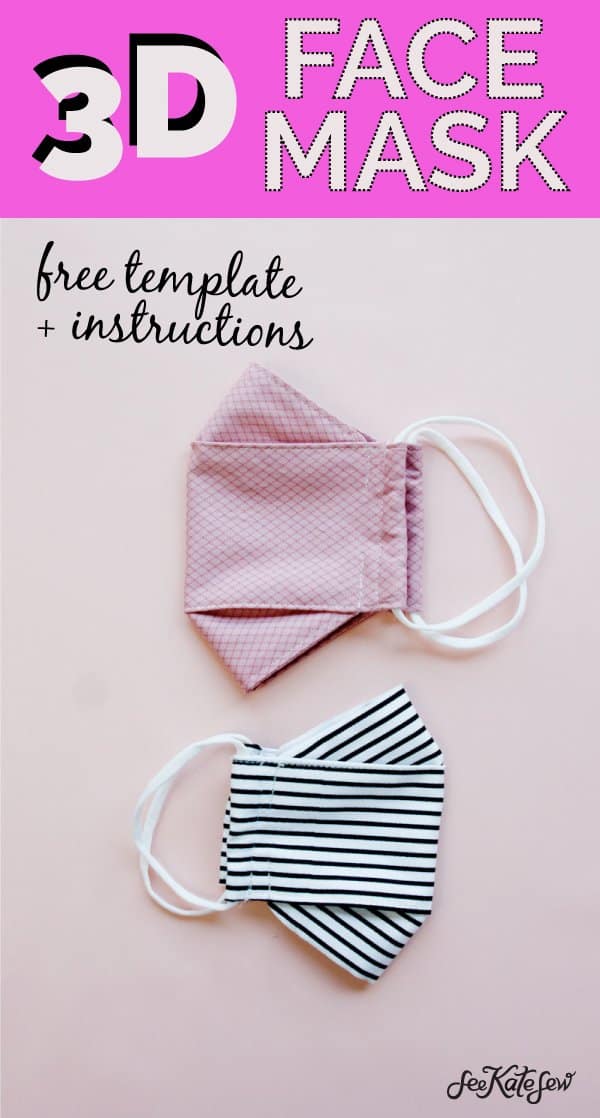 Fitted Face Mask
The fitted mask is the best for using up small scraps of fabric!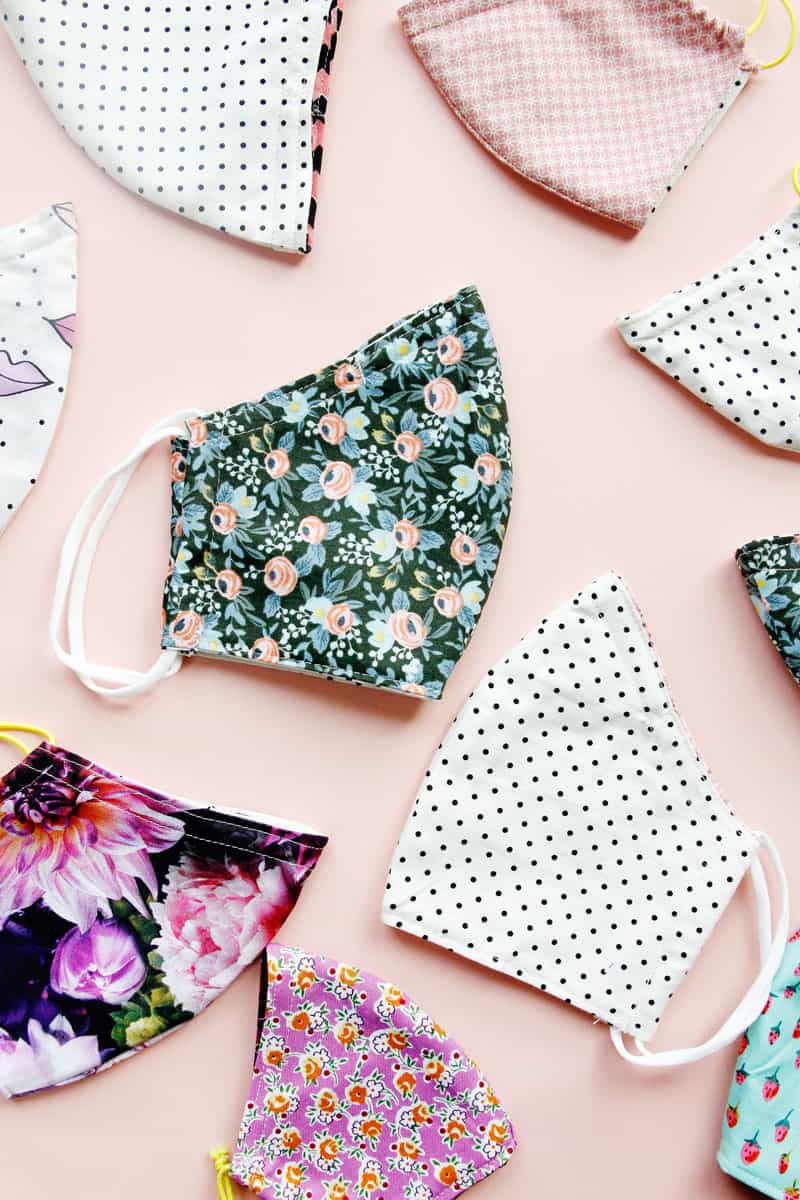 Make masks faster with these tips!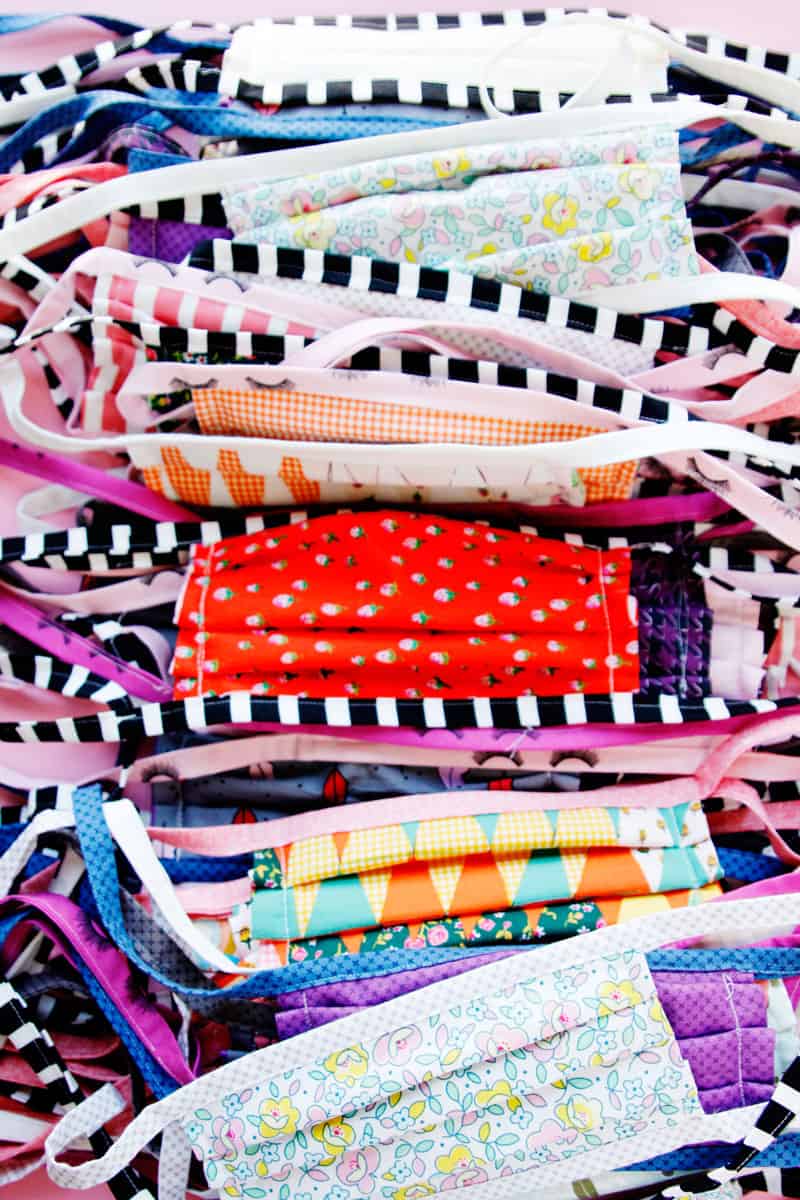 This post has 7 tips for making masks in batches! After making quite a few masks I came up with a few little systems to make the process faster – like ditching bias tape for quick binding strips. Read all 7 tips or watch the video here. 
Make masks for delivery drivers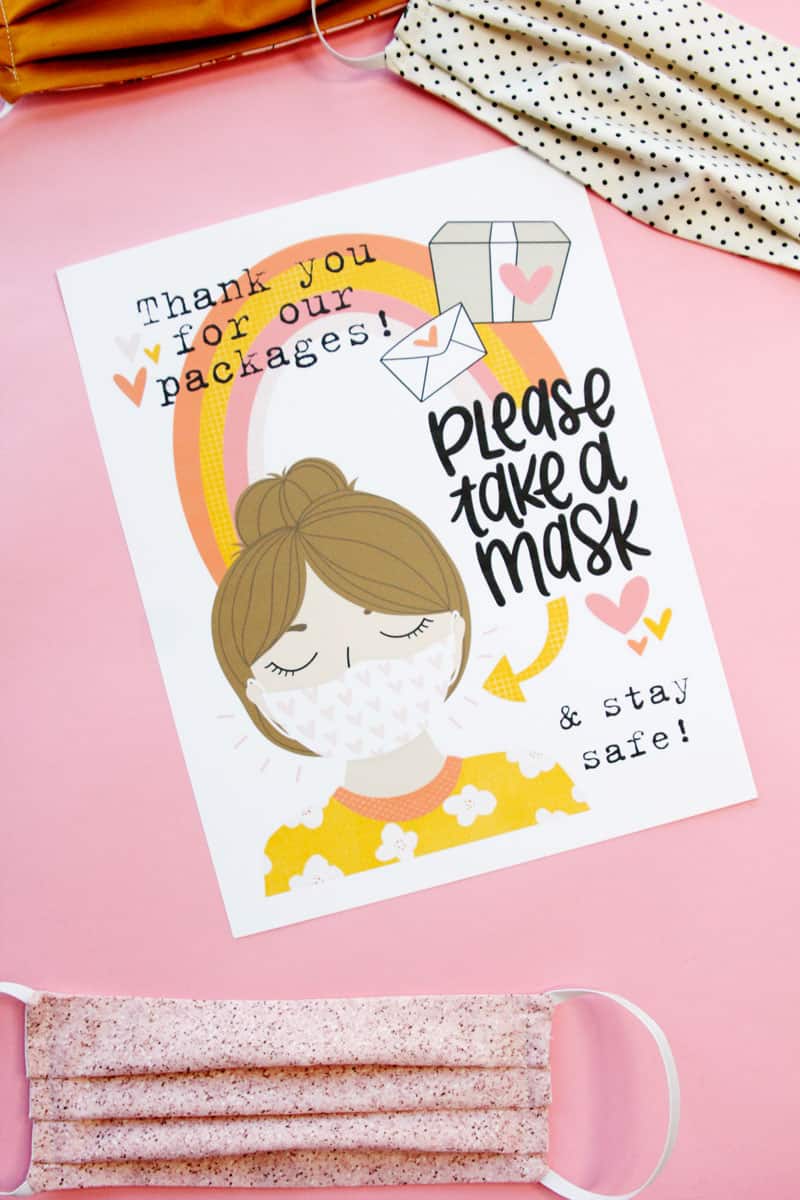 Times are tough right now, why not brighten someone's day? Print out this Take a Mask printable and put it on your porch with a few extra masks!
Make the nose of your mask adjustable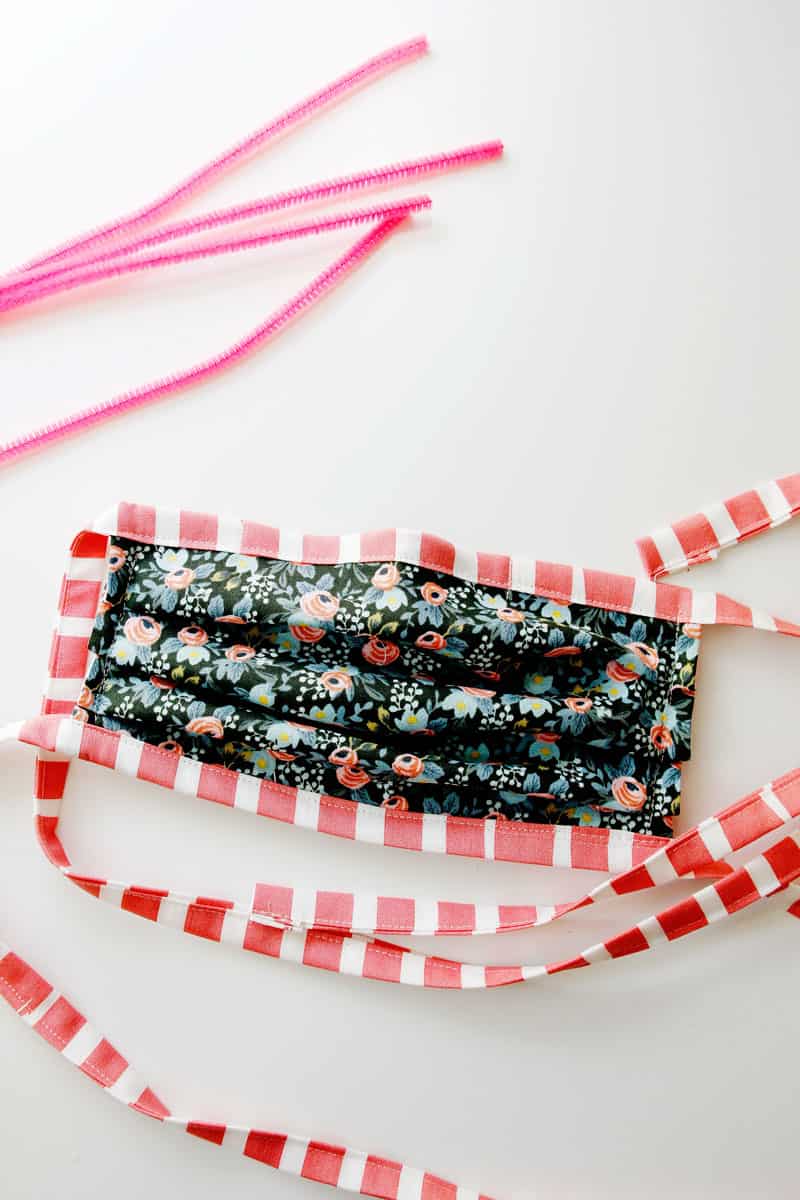 Here are a few ideas of metal to shape the nose of your mask! This will make the mask more comfortable and may help reduce fogged glasses.
Headbands with Buttons for Nurses
Make these cute headbands these cute headbands as ear-savers for nurses wearing masks all day!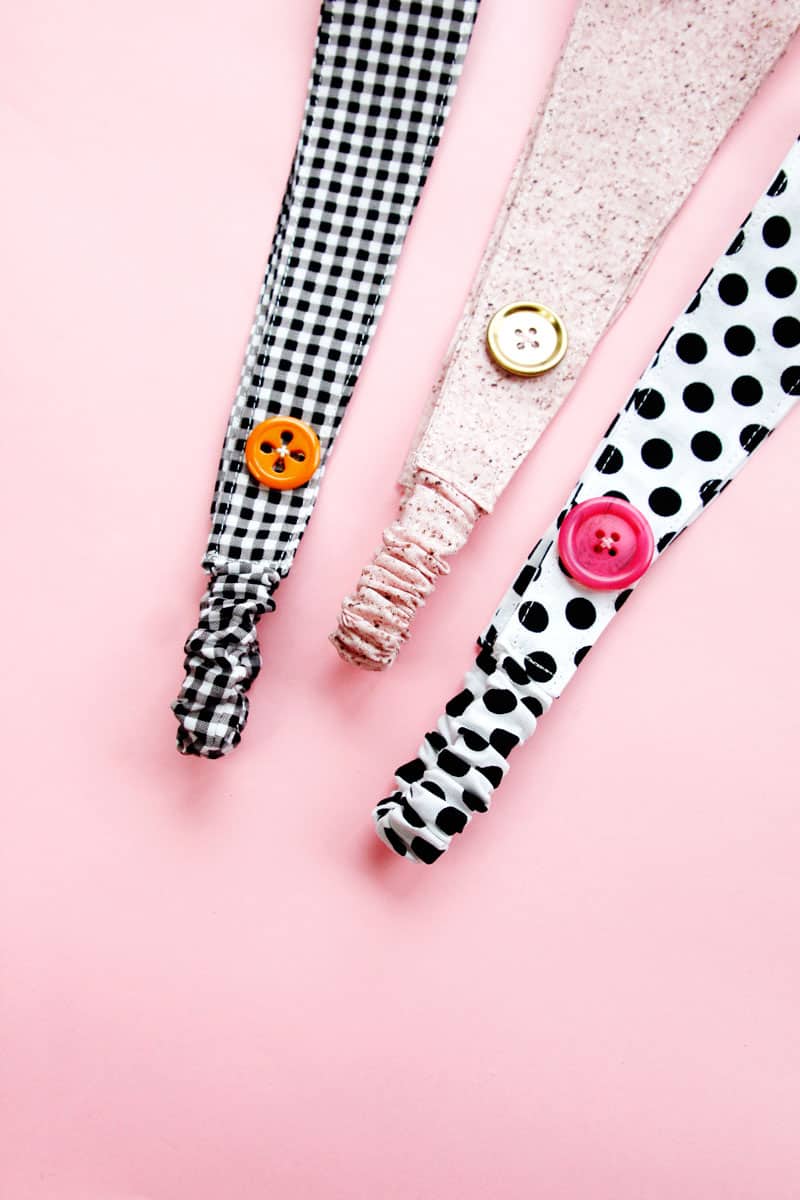 Nurse T-shirt Designs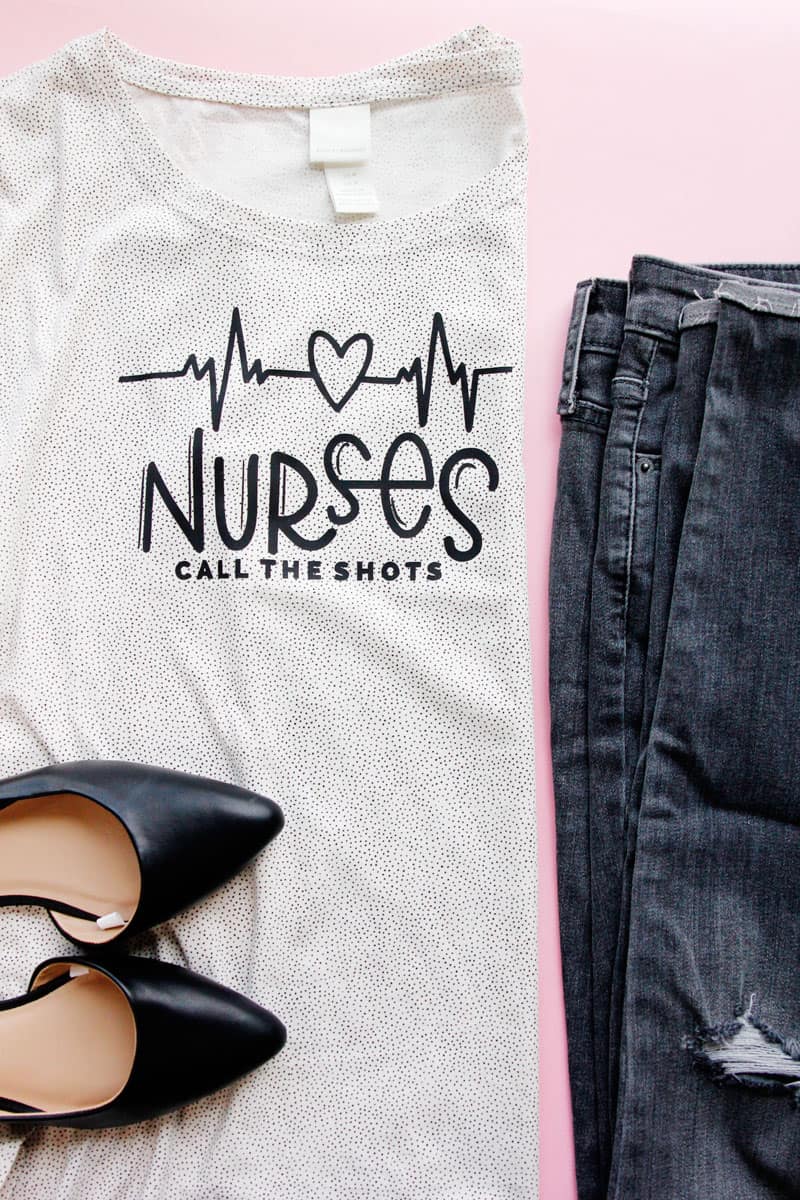 Feeling extra grateful for nurses? Make something cute for your nursing friends with this SVG pack with 10 really cute nurse designs! Download here!
No Sew Mask Tutorial
Here are two great no-sew masks for those who need a quicker mask. You can make these from t-shirt material and use a filter inside for extra protection.
No Sew Face Mask at Girl Inspired – Ties around the head
No Sew Face Mask at Rae Gun Ramblings – Ear loops made of t-shirt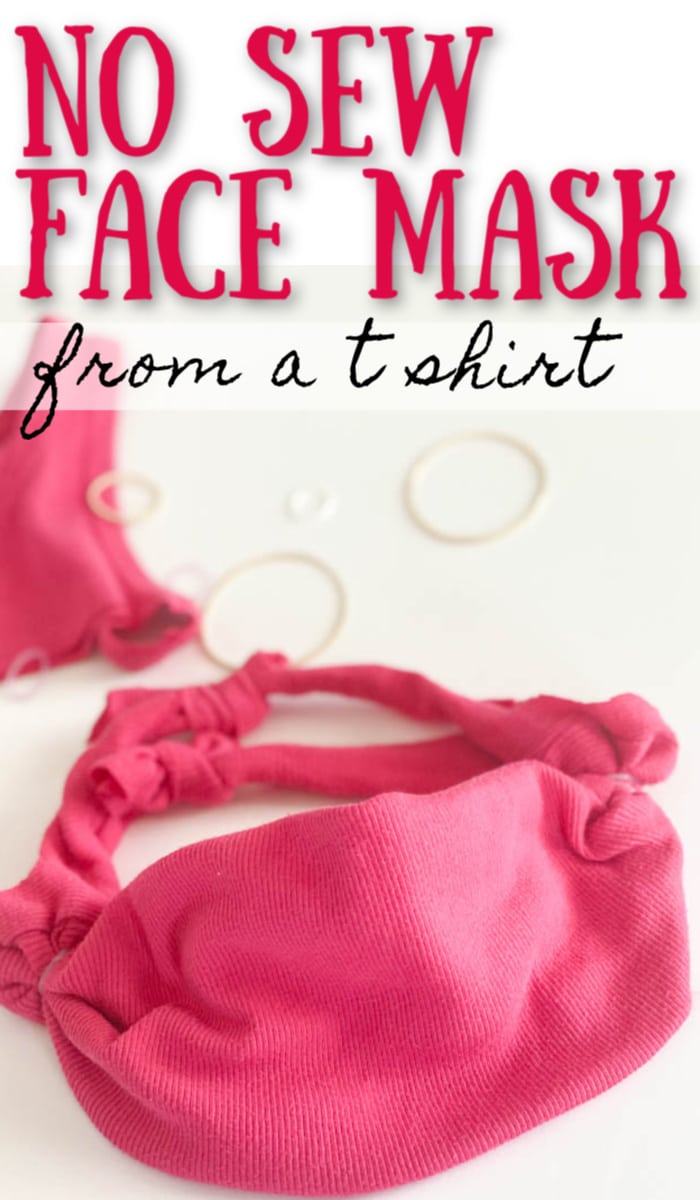 Elastic and Bias Tape Supply List
Since so many mask supplies have been hard to obtain, here are a few items that are still available and ship quickly: