There is nothing like giving handmade items during the holidays! Here's a list of a bunch of gifts to sew for friends and family! This list includes easy things to sew and give with links to the patterns and tutorials.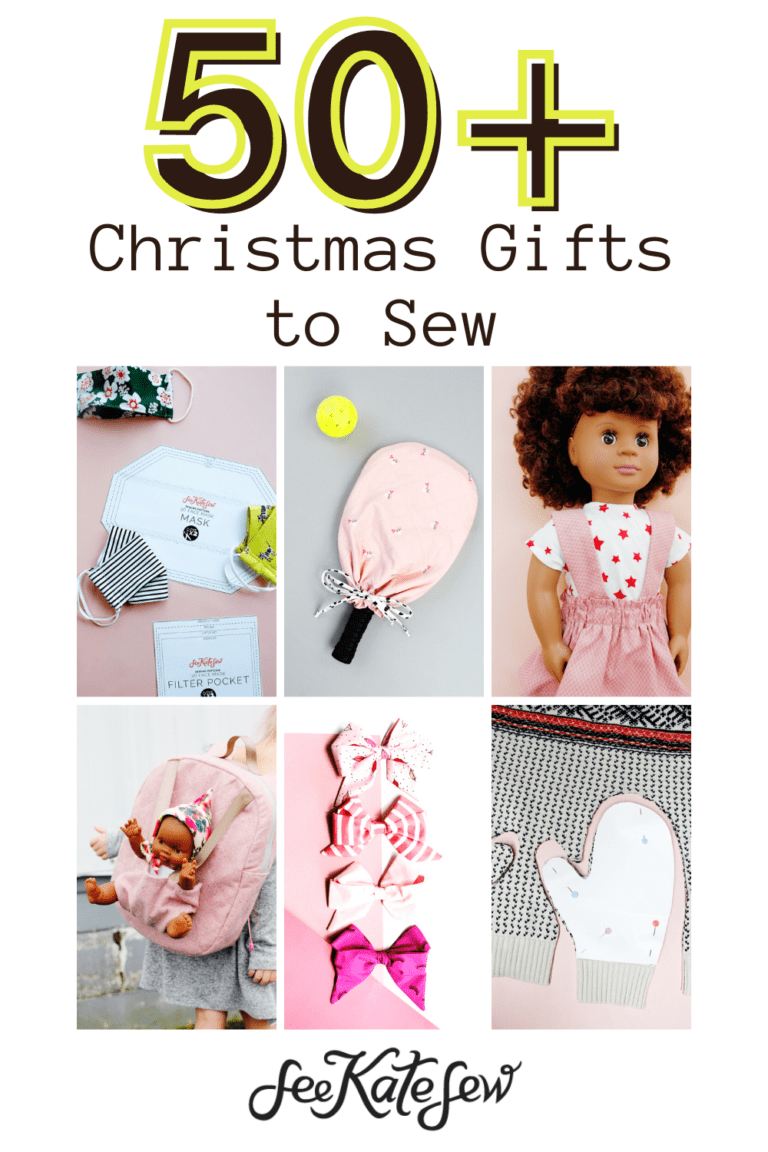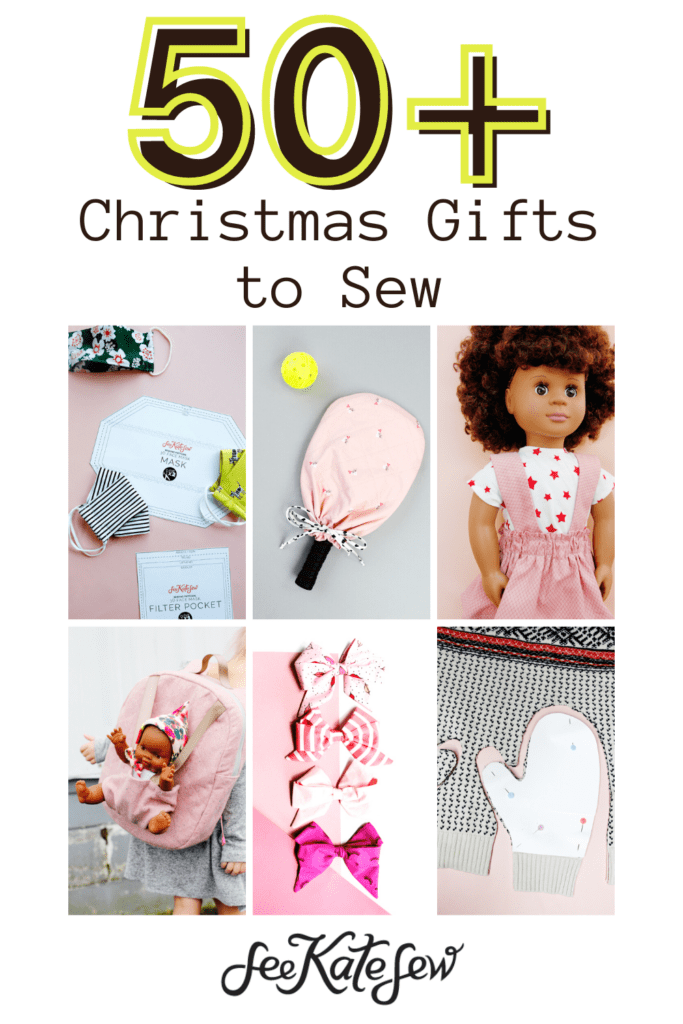 Gifts to sew for kids
Stuffed Llama Toy
Sew a furry llama toy for the llama lover in your life!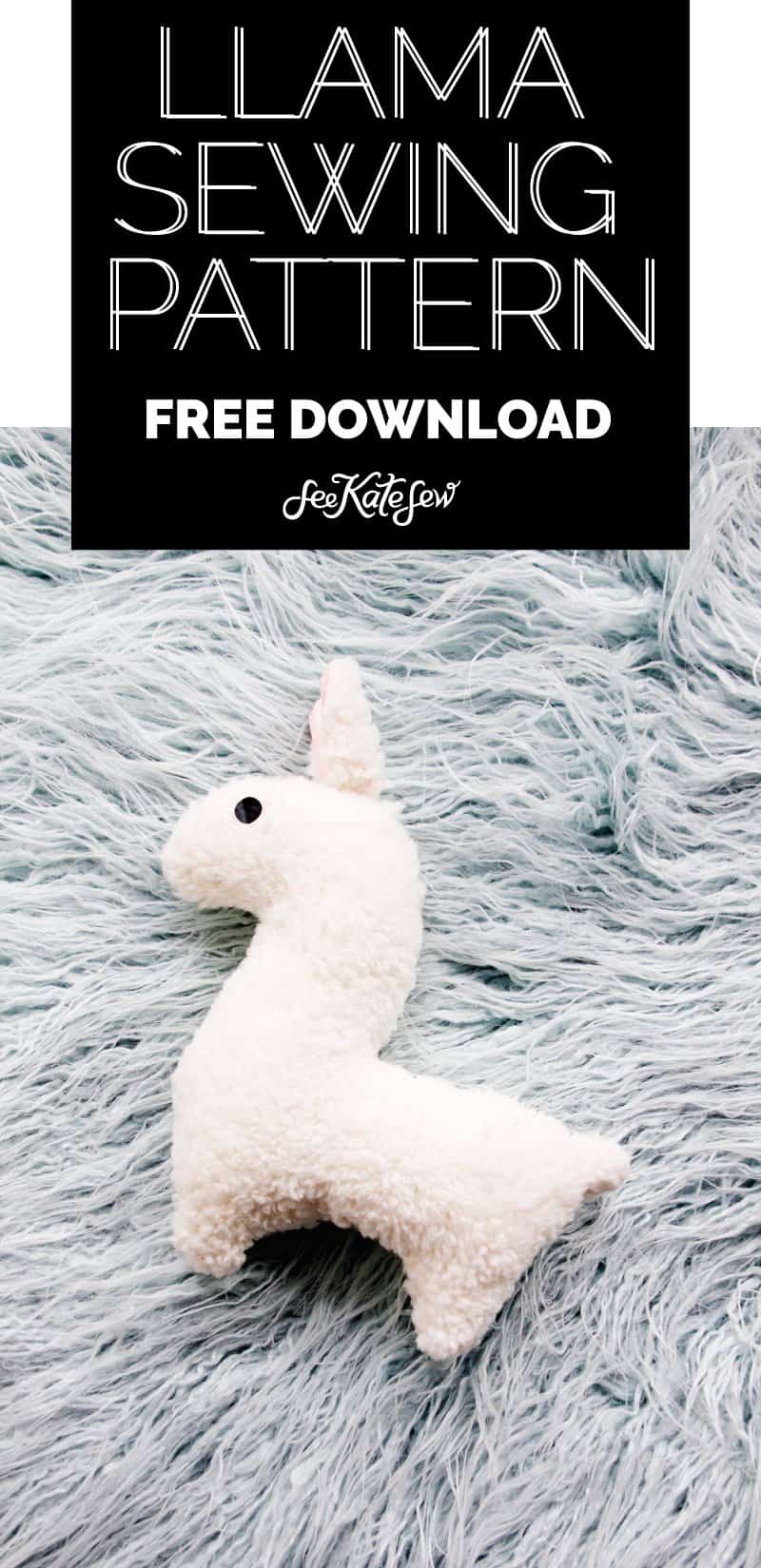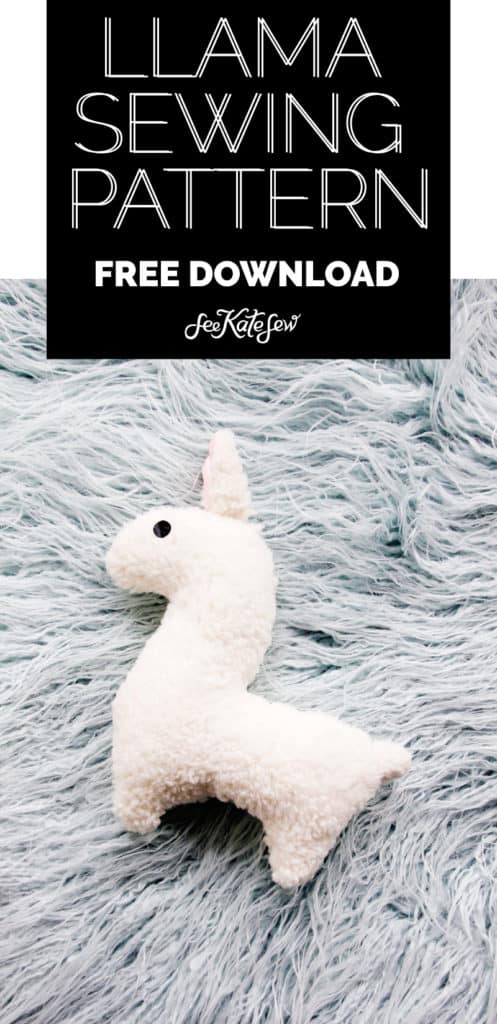 Hooded Animal Blanket
A hooded animal blanket is a great movie night accessory. Give it with a favorite movie or movie candy!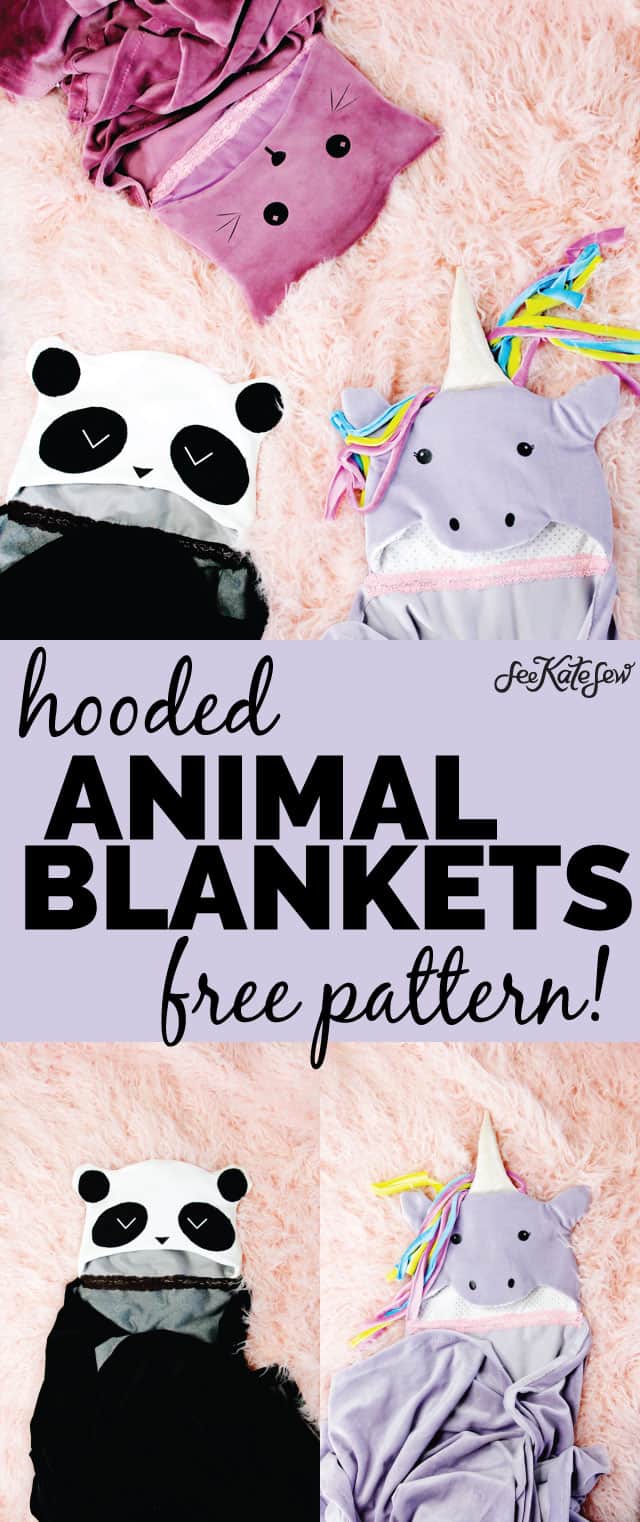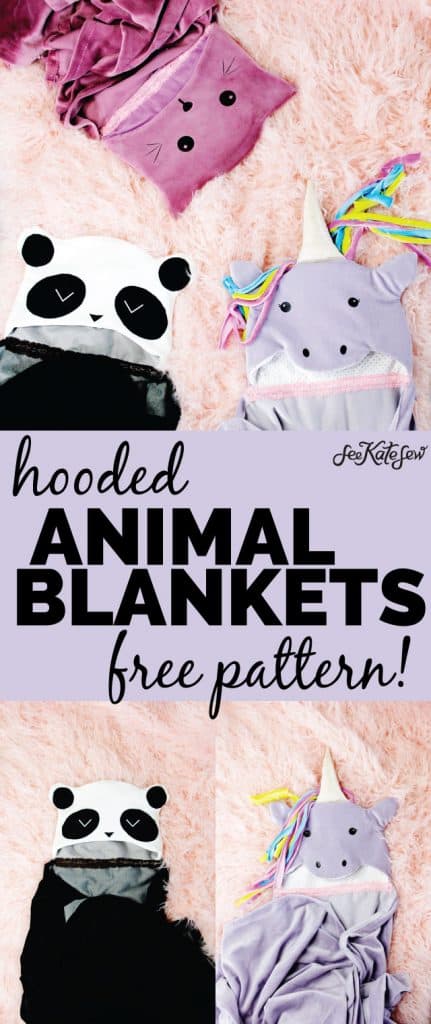 DIY Doll Tutu
This easy no-sew tutu only takes a few minutes to make!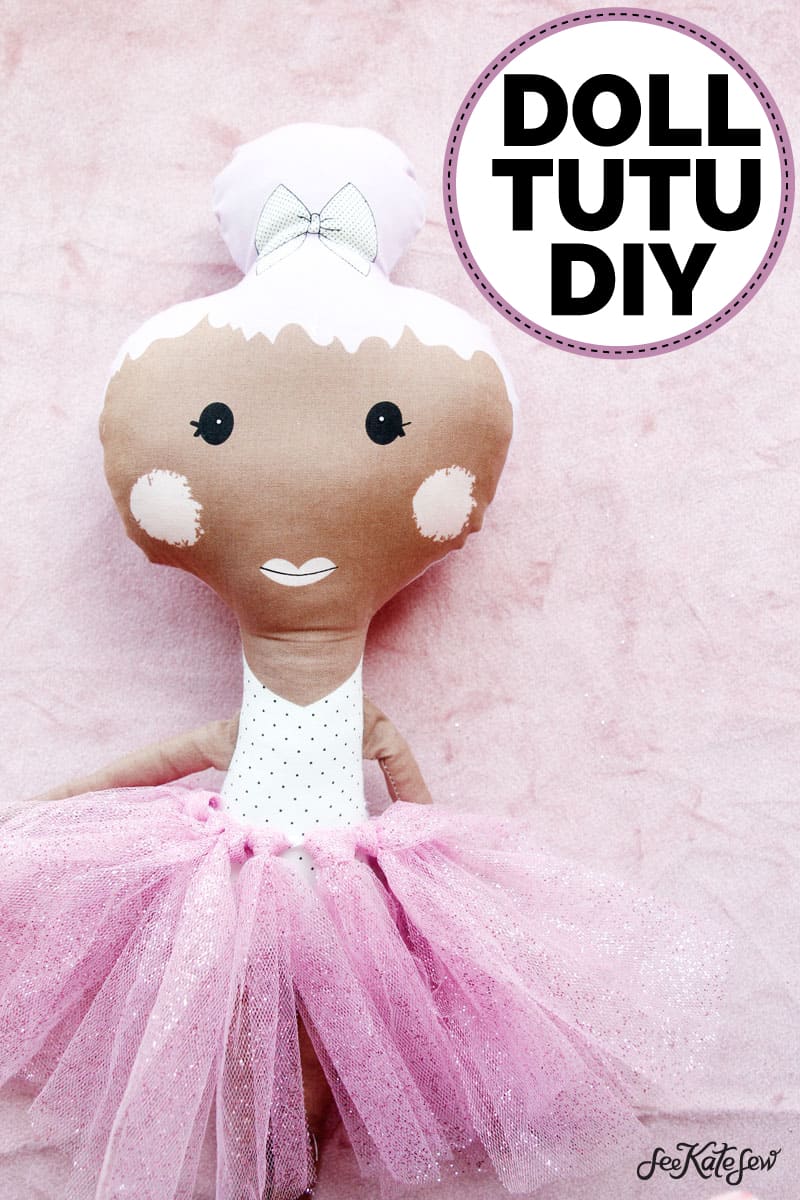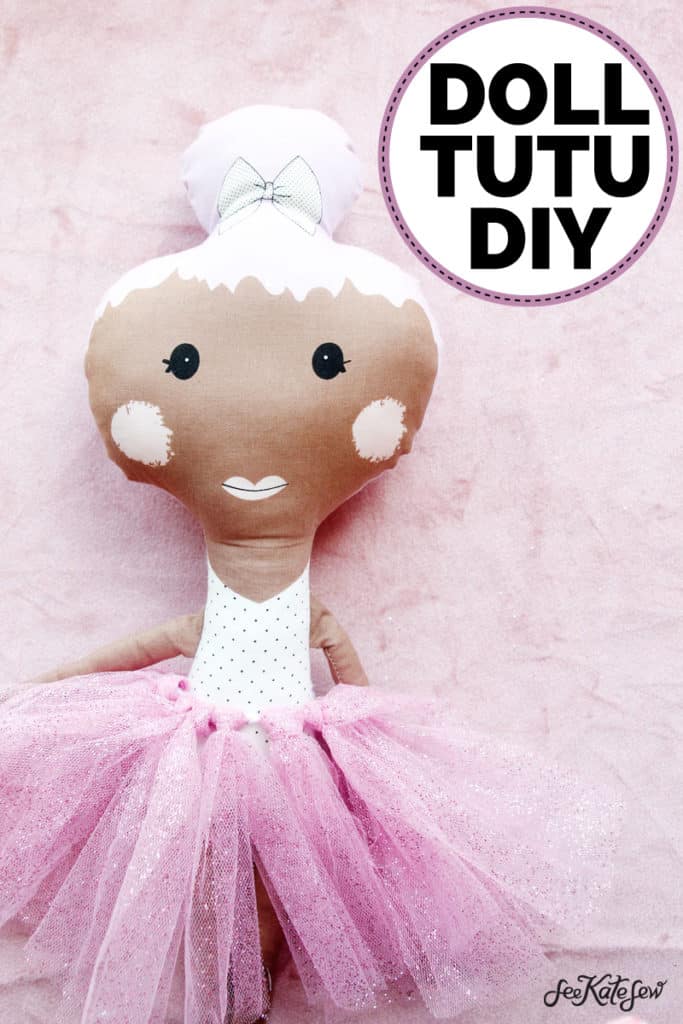 Mermaid Tail Blanket
An ombre mermaid tail blanket is fun for make believe and warm, too!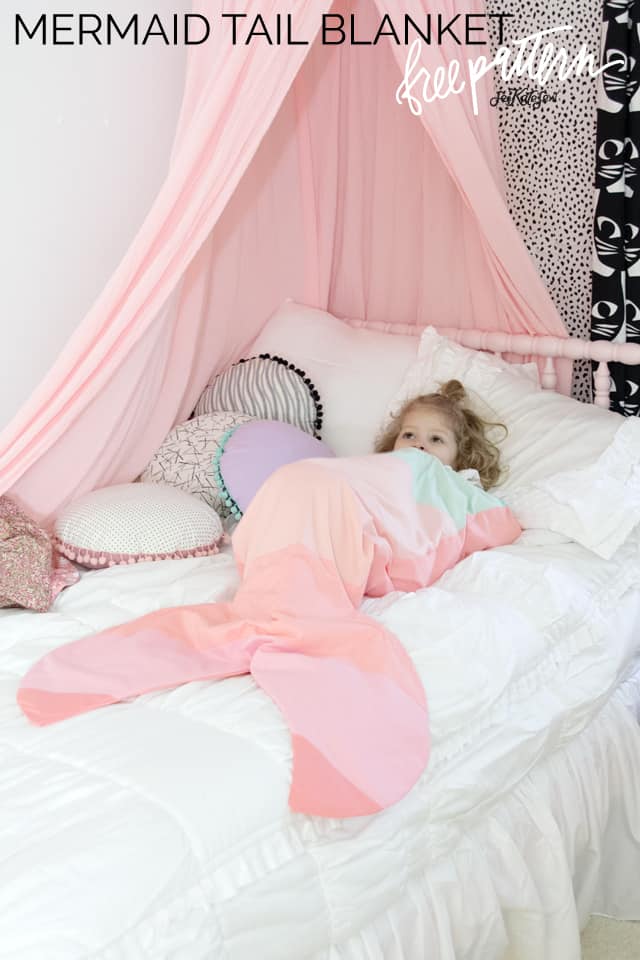 Fabric Checkerboard Game
Make a game to play! Get the DIY Fabric Checkerboard Pattern with zipper storage for the pieces!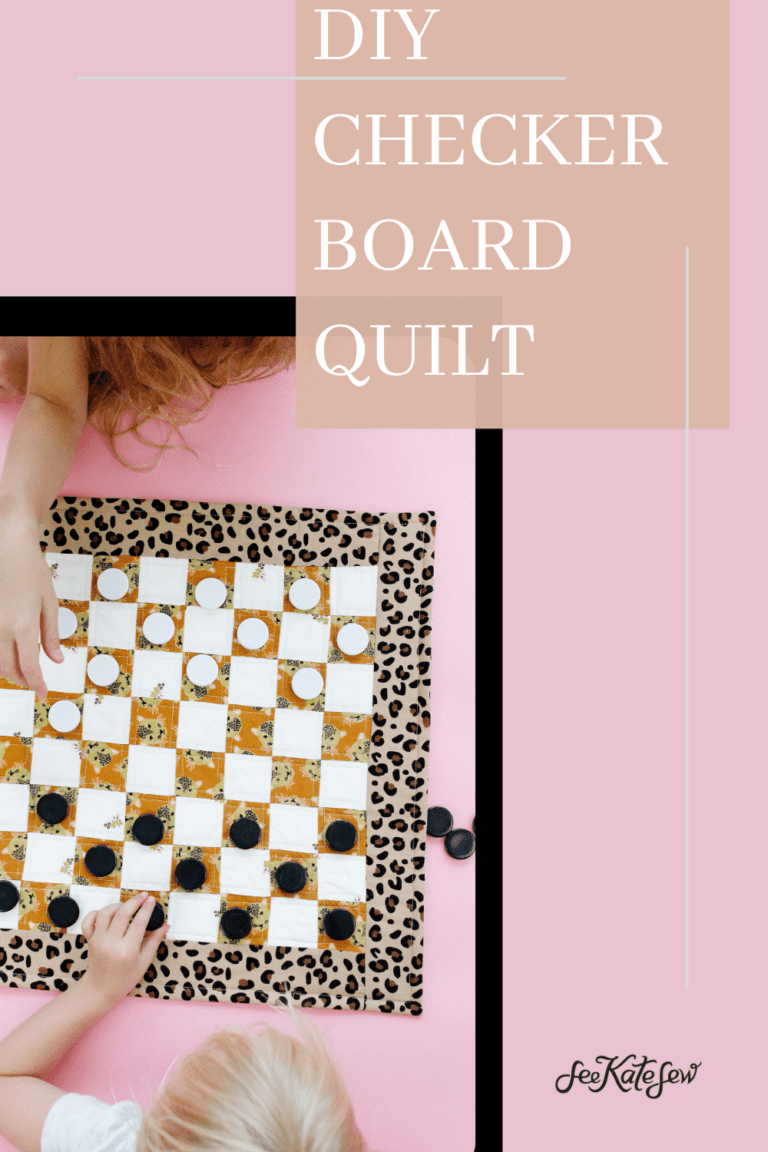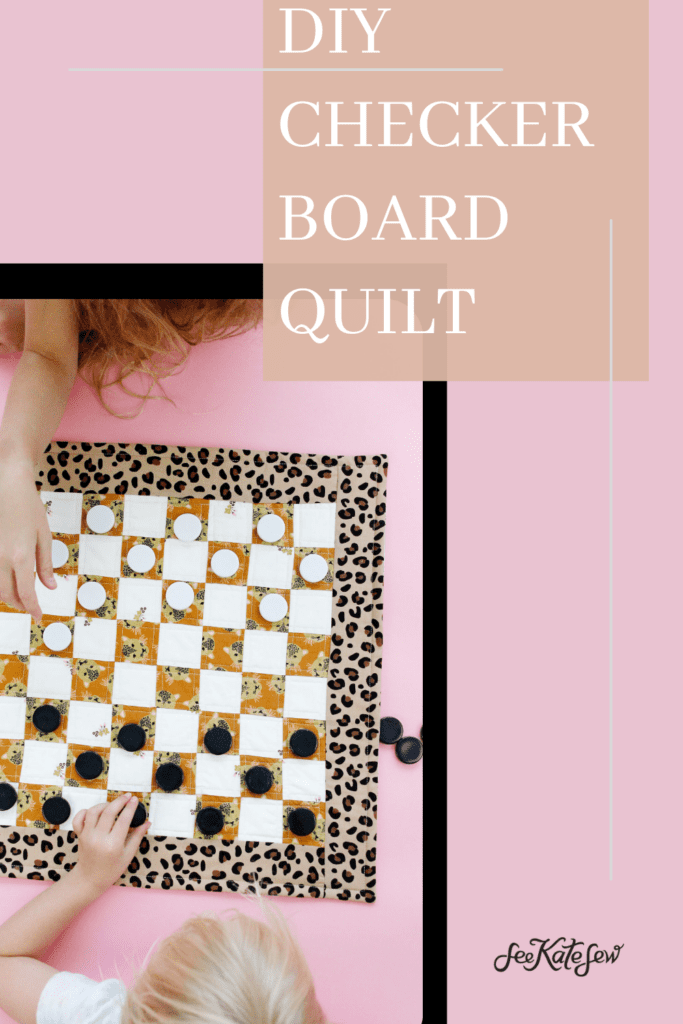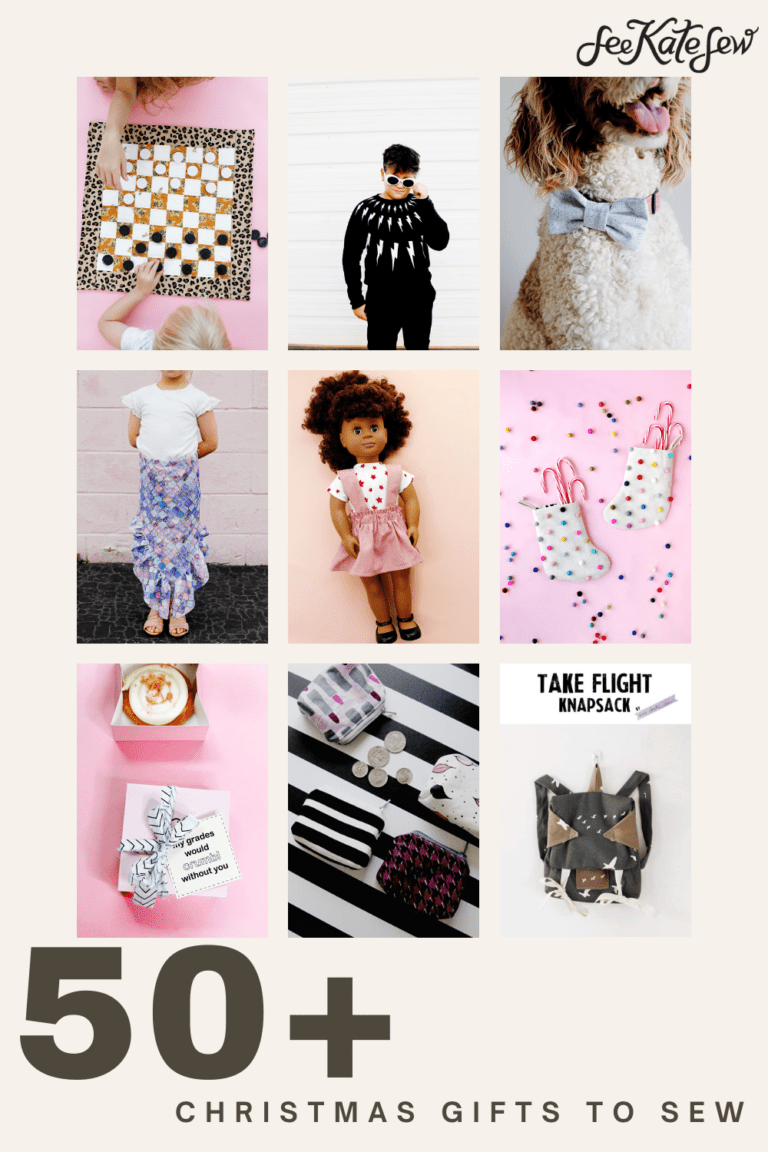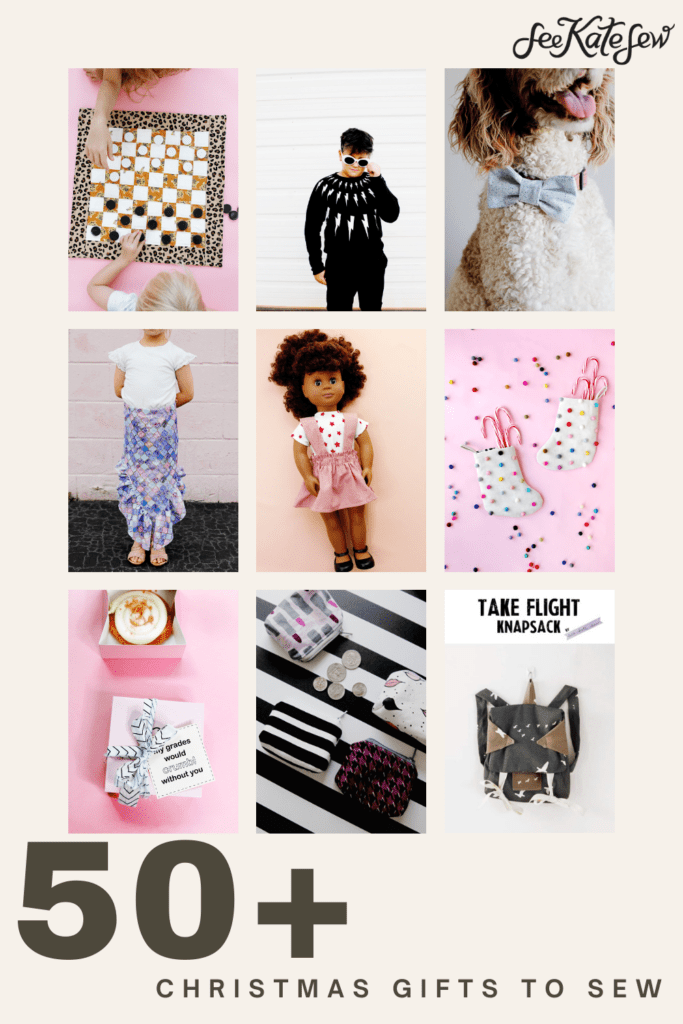 18″ Doll Clothes
Sew a set of new clothes for your 18″ doll wardrobe! Get the patterns here!


Easy Gifts to Sew – Bean Bag Toss Game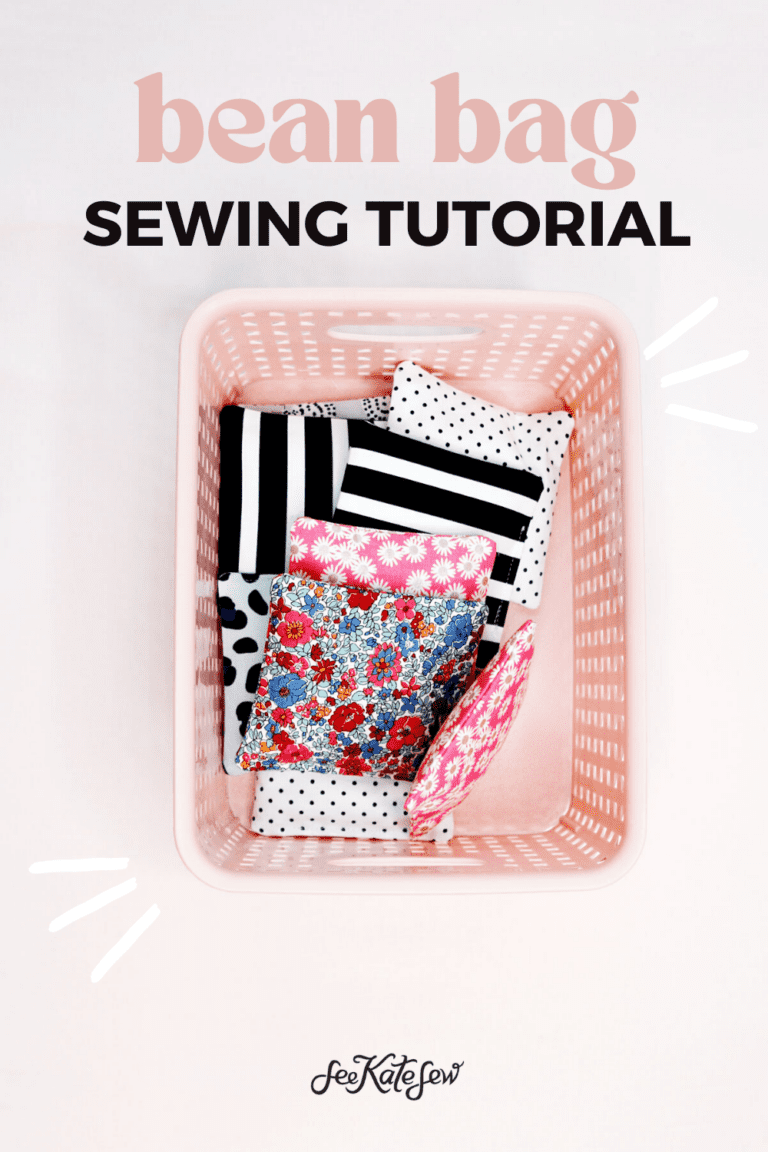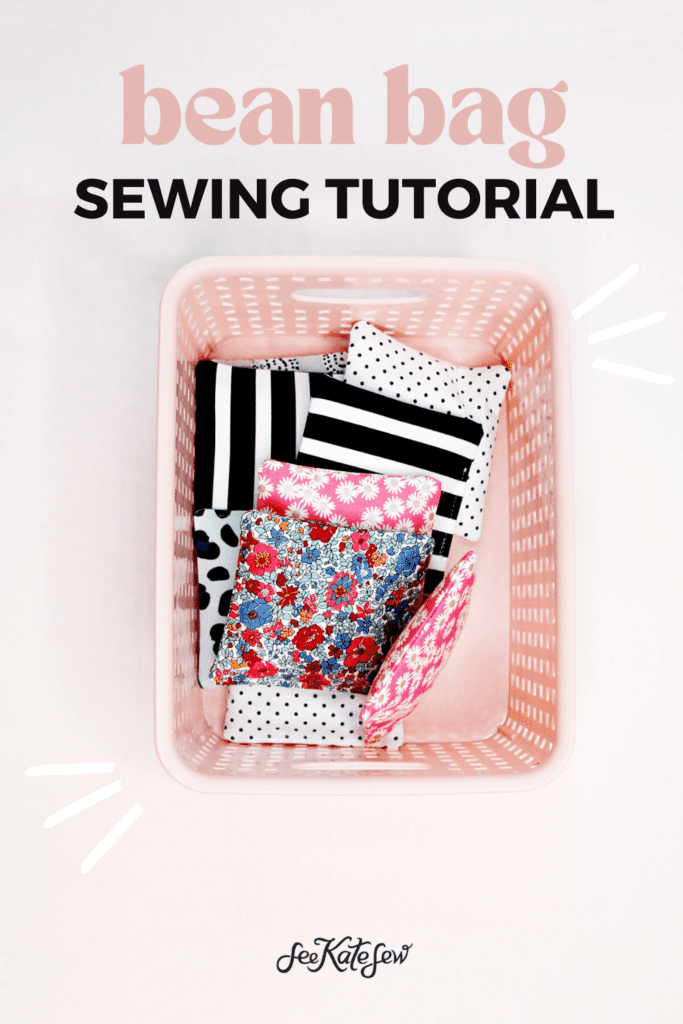 Doll Sheet Set
New sheets for dolly! Baby Doll Bed Sheets Pattern


Pillowcase Sewing Pattern
You can never have too many pillowcases and a new one with favorite fabrics makes a great gift!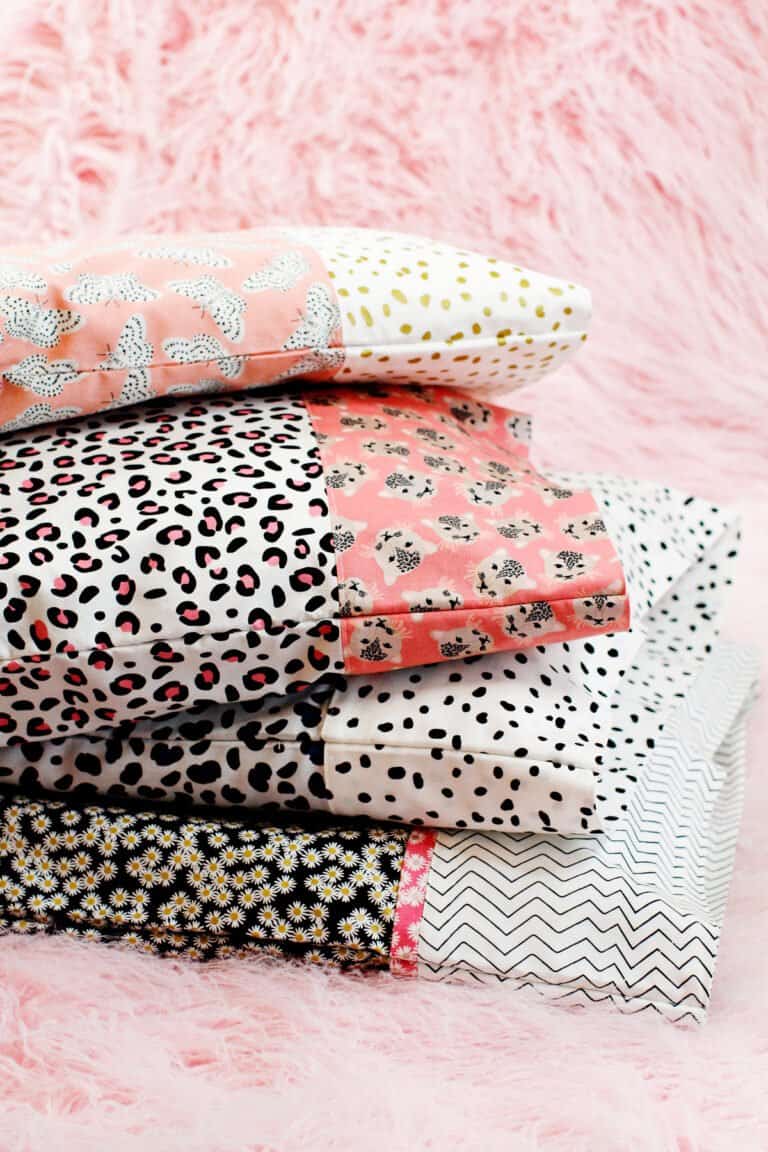 Fabric Toy Buckets
Organize those new toys with fabric toy buckets with handles!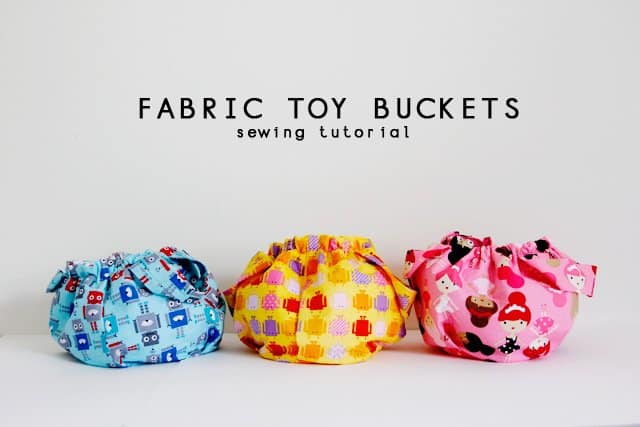 DIY Llama Pillows
No Drama Llama! Make these super cute appliqué pillows.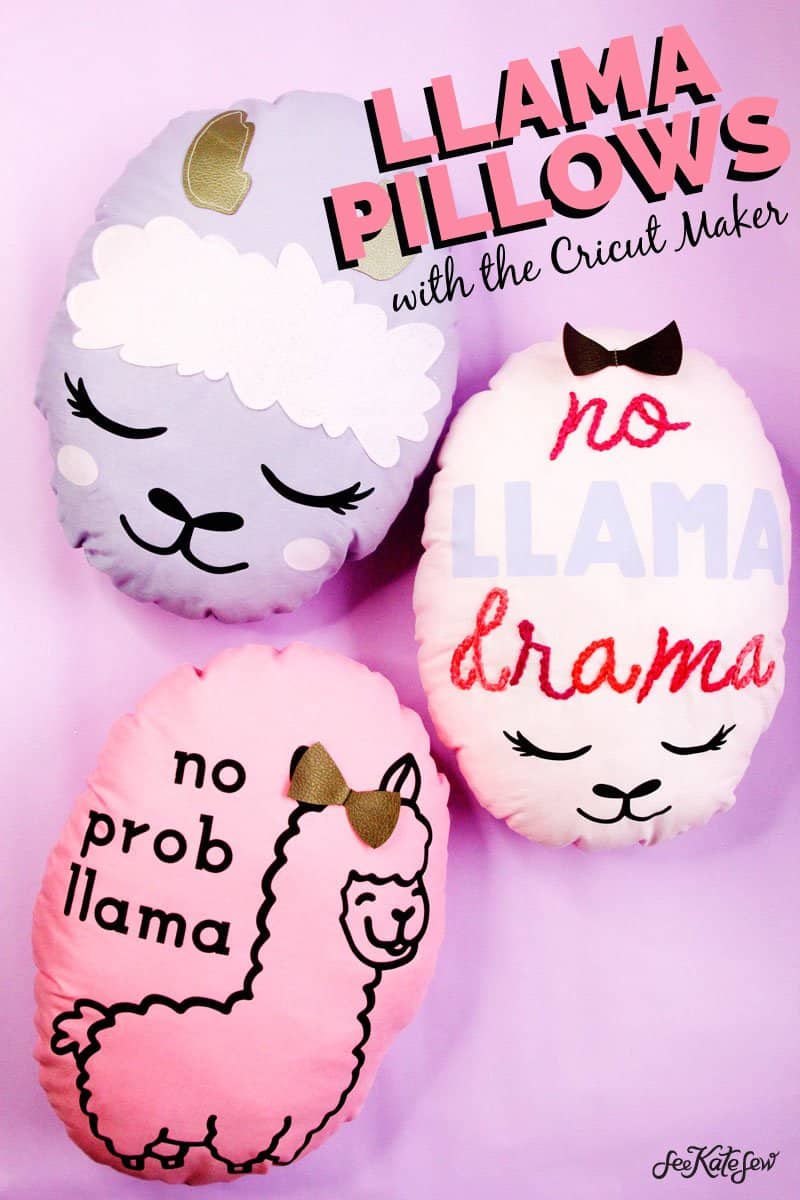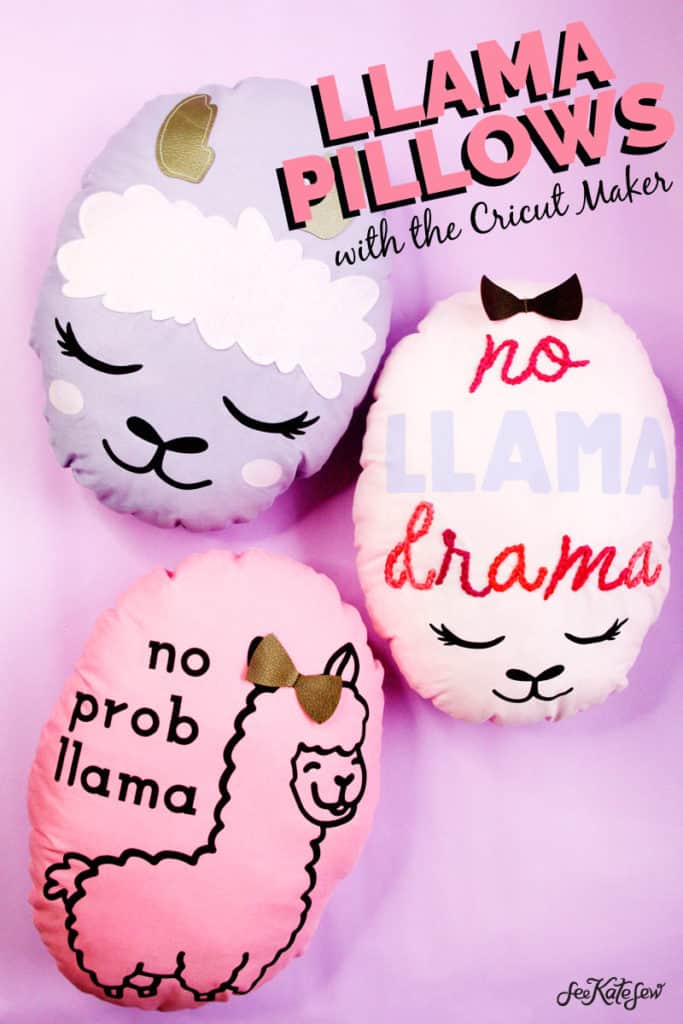 Red Panda Plush Toys
Make your own printed plushies! Try screenprinting with this easy tutorial!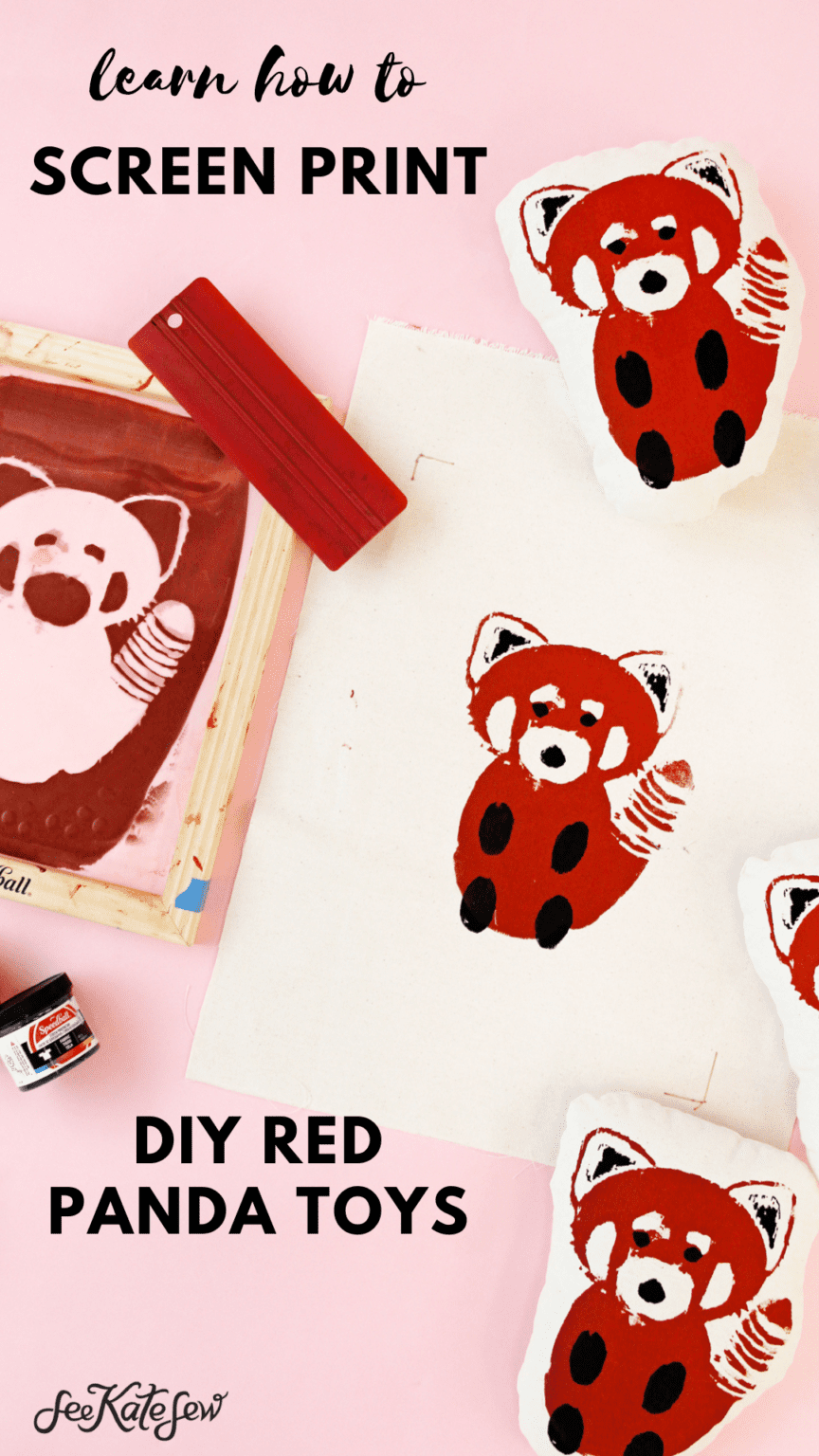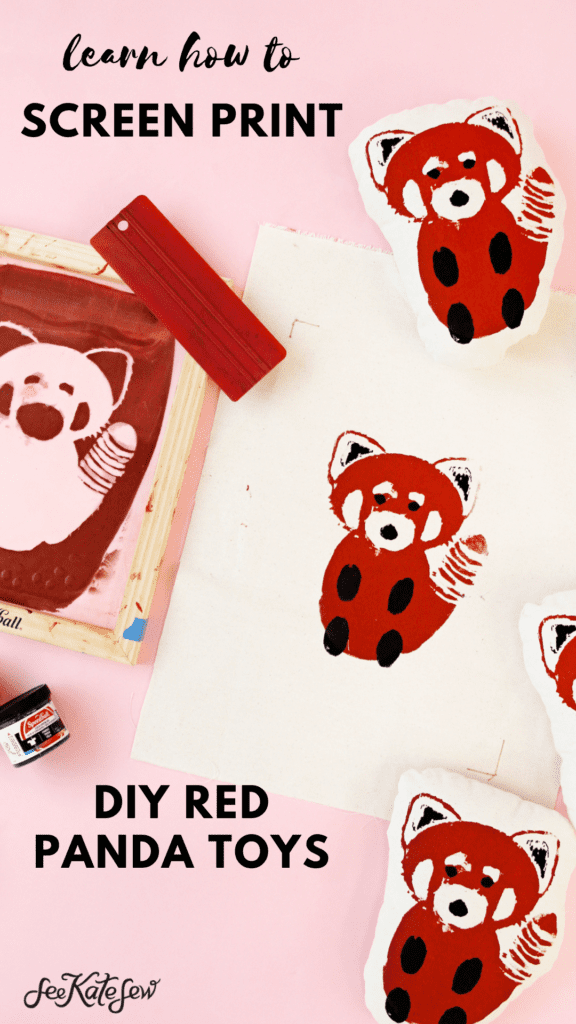 Hair accessories
Sew some quick hair accessories for stocking stuffers or gift toppers.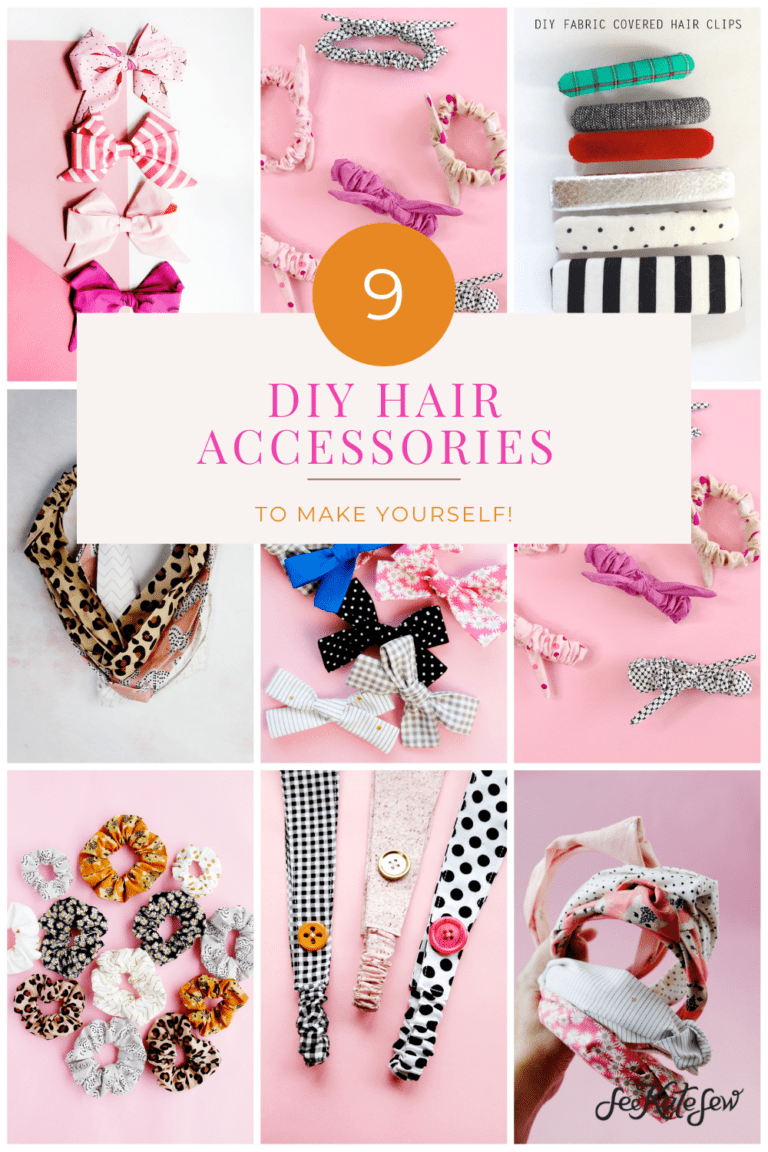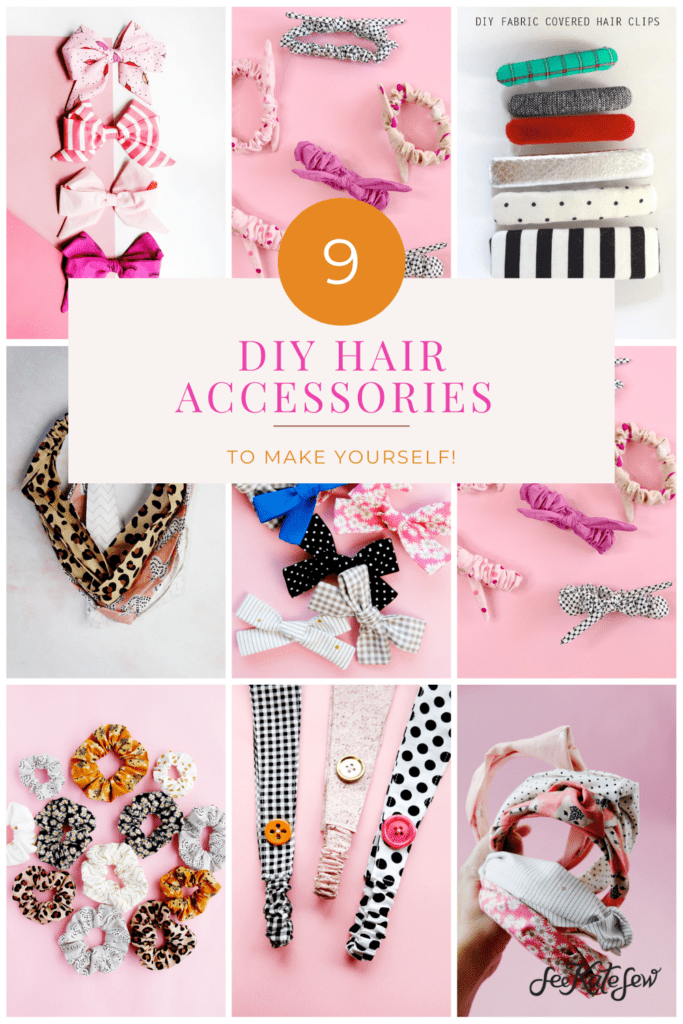 Fabric Coin Pouch
Sew a tiny coin pouch with this easy tutorial.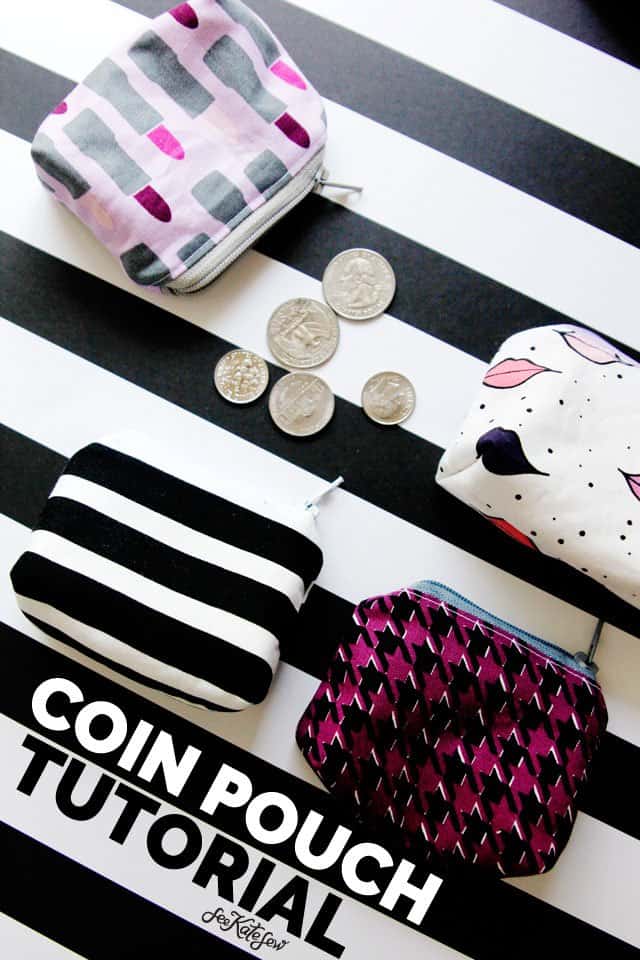 Take Flight Knapsack
Sew a little backpack for big adventures.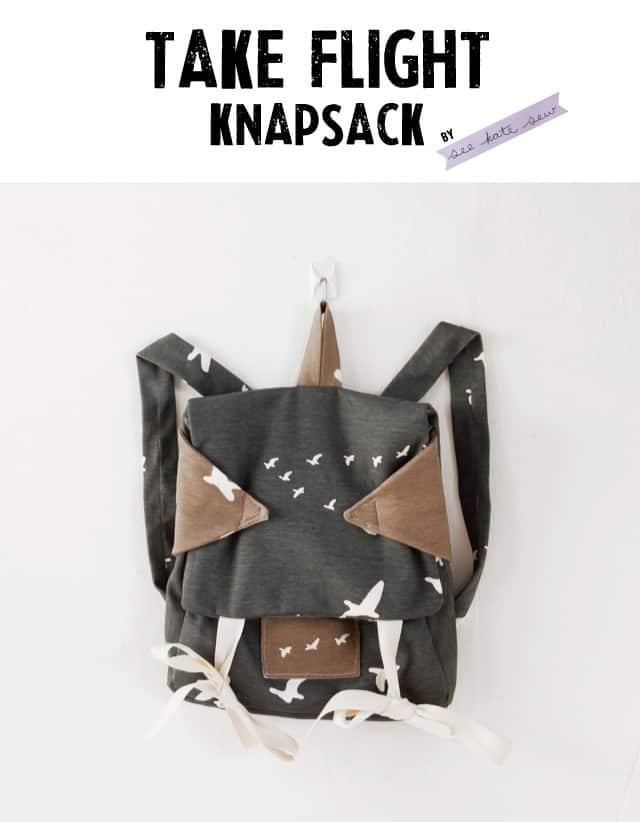 Mermaid Skirt Pattern
Give the gift of dress-up play with this mermaid tail skirt pattern!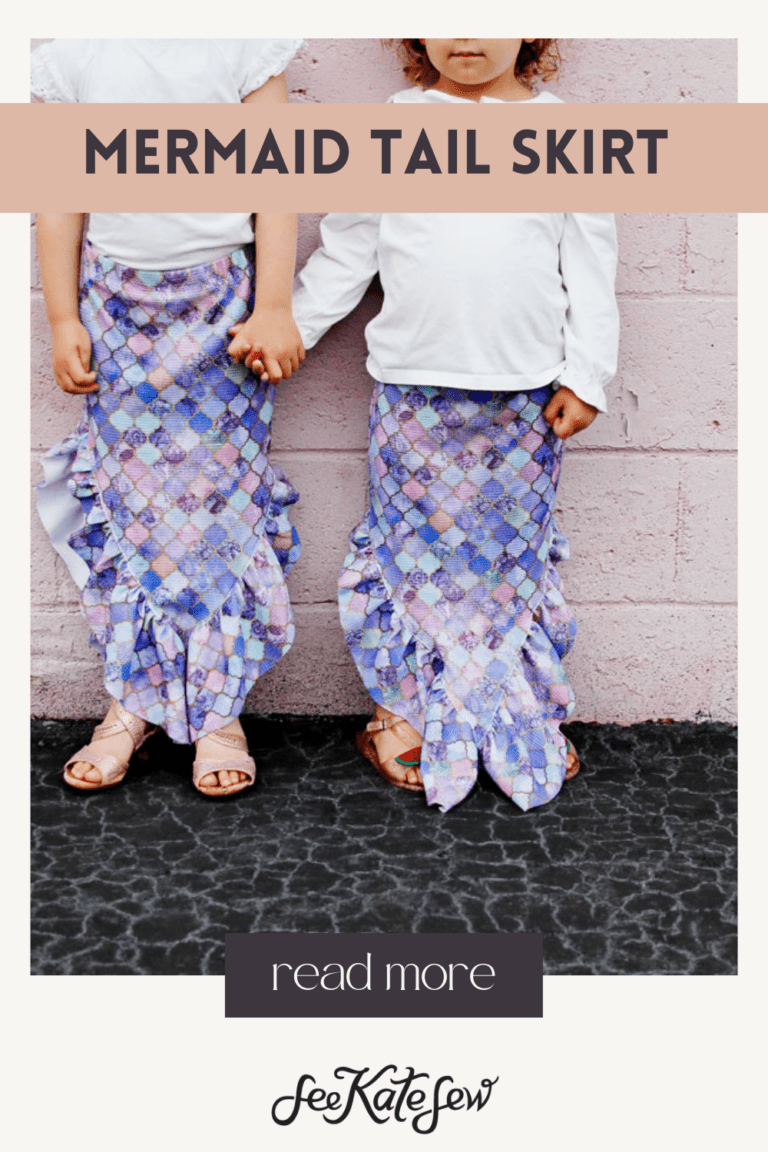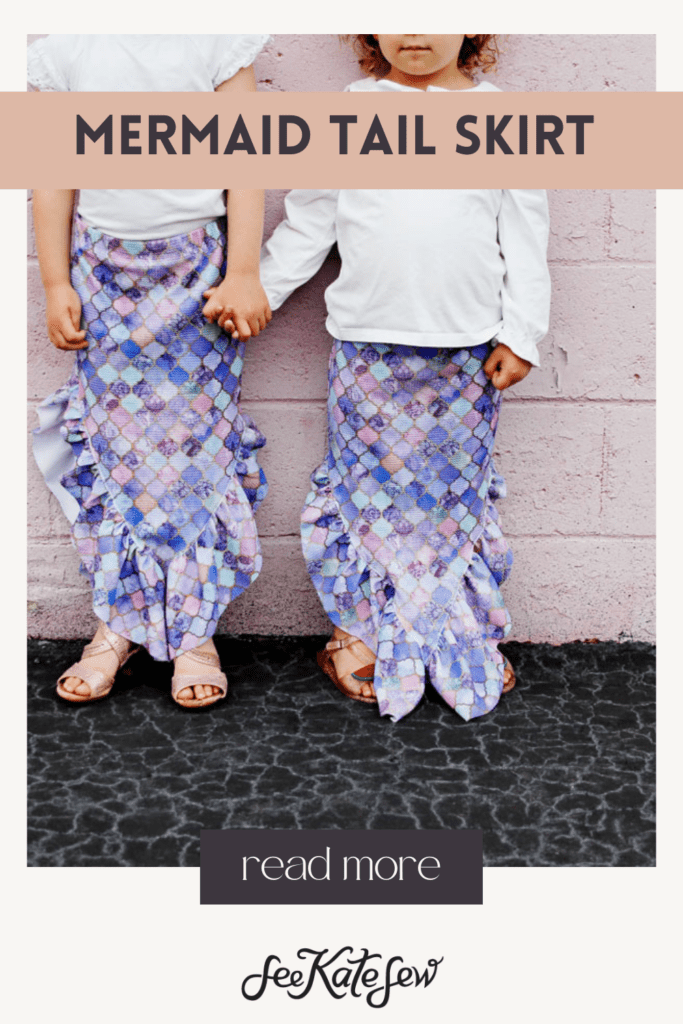 Hooded Bath Towel
Sew a hooded bath towel with bright, fun towels.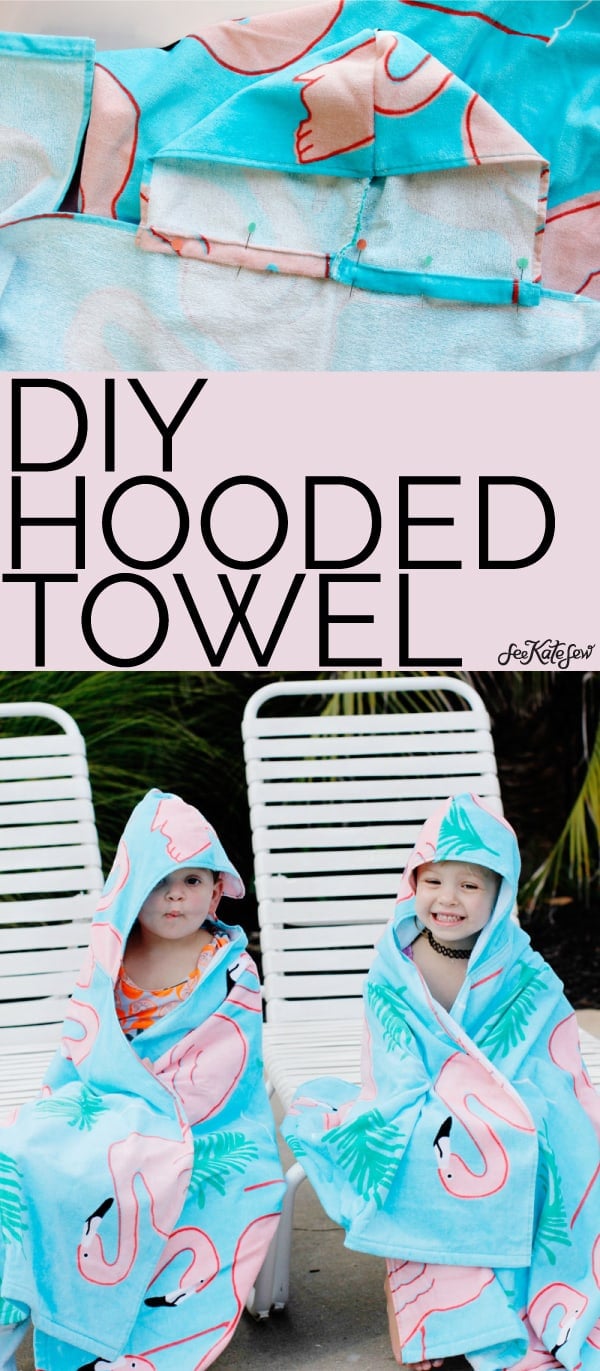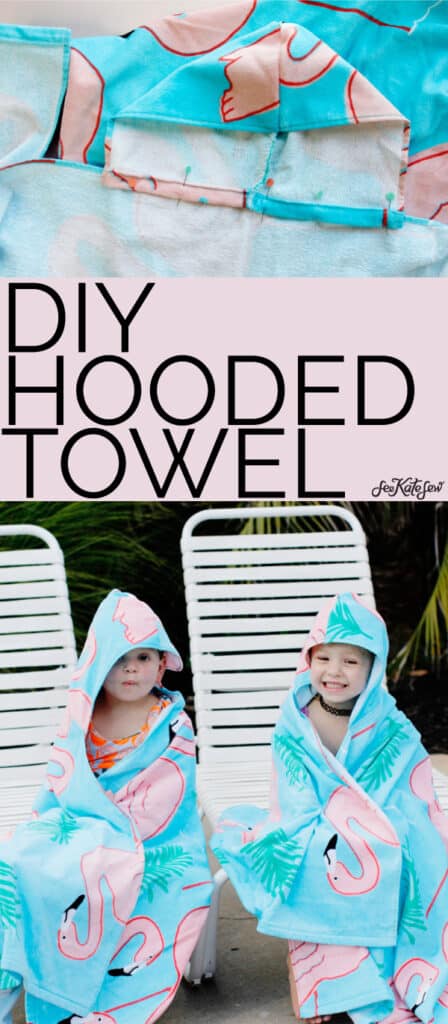 Baby Doll Backpack
Sew an adorable baby doll carrier backpack for all your little mommy/daddy's adventures. Get the pattern here.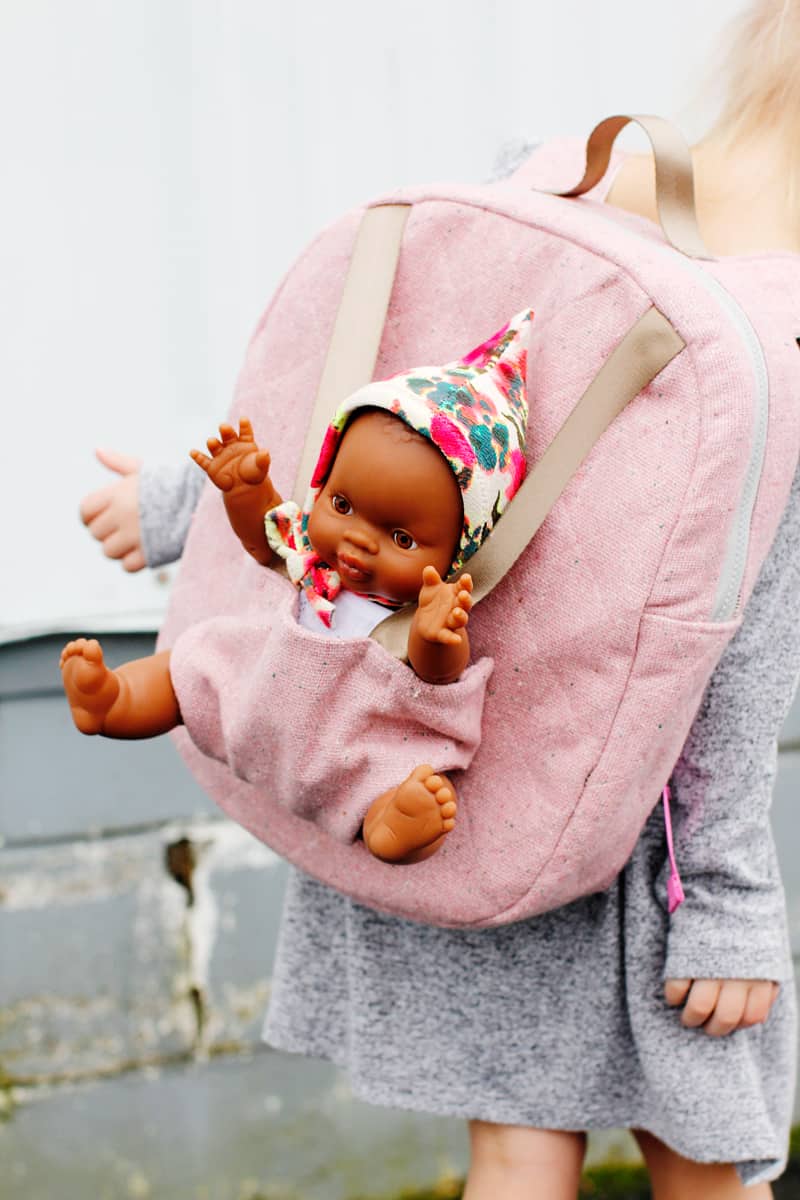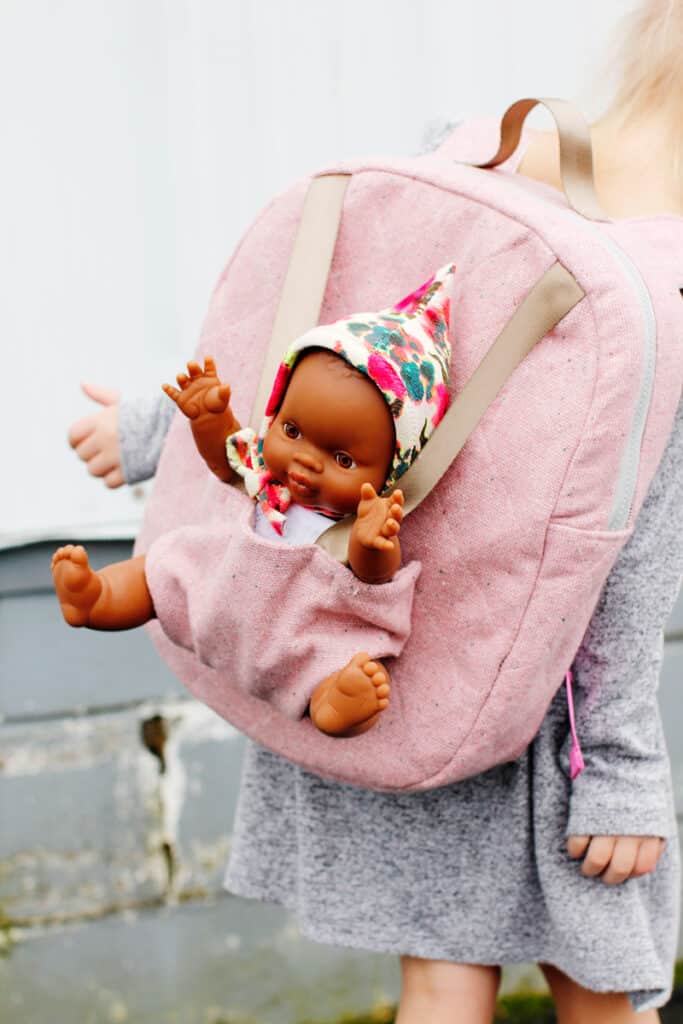 Gifts to Sew for Neighbors
Fabric Oven Mitt
A cute oven mitt makes a great gift for a neighbor or host.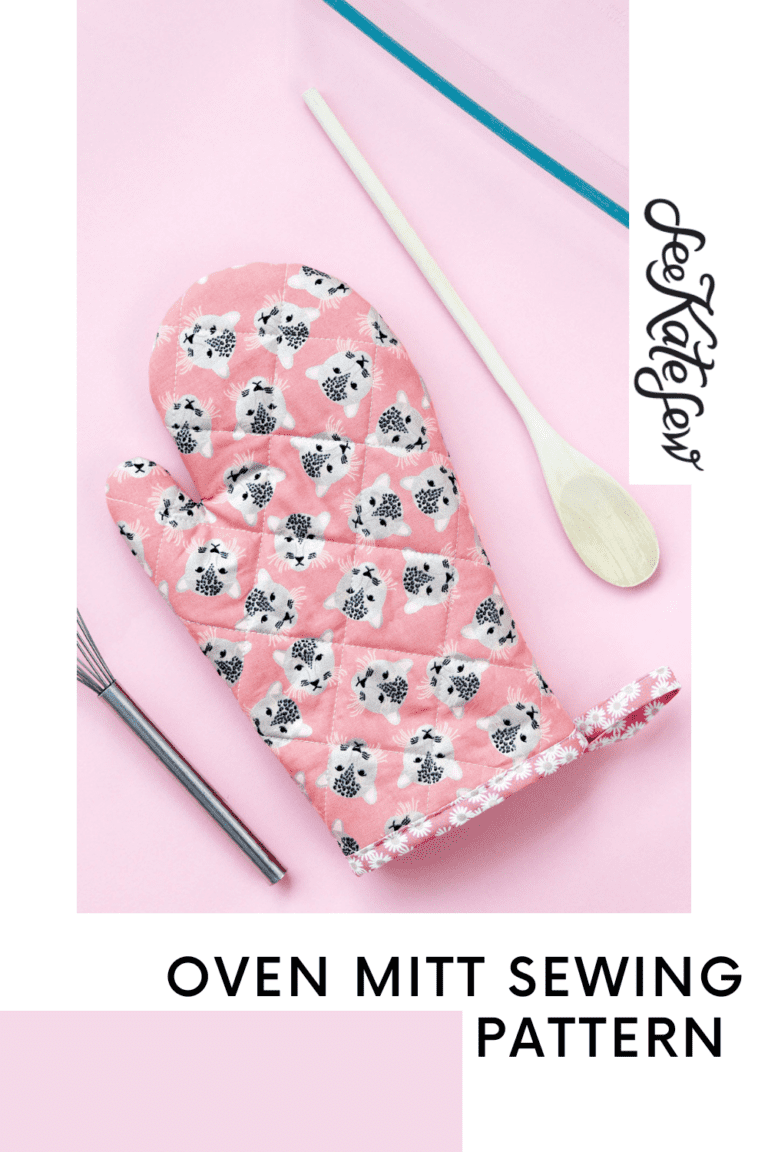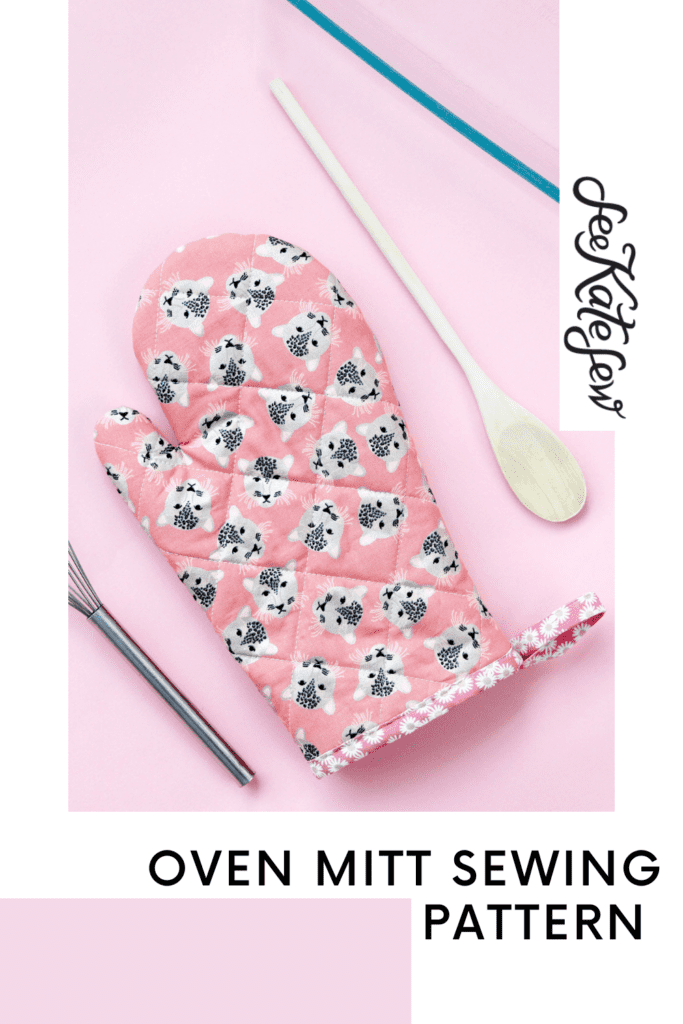 Fabric Soup Bowl Cozy
Your neighbors will thank you for these useful microwave bowl cozies!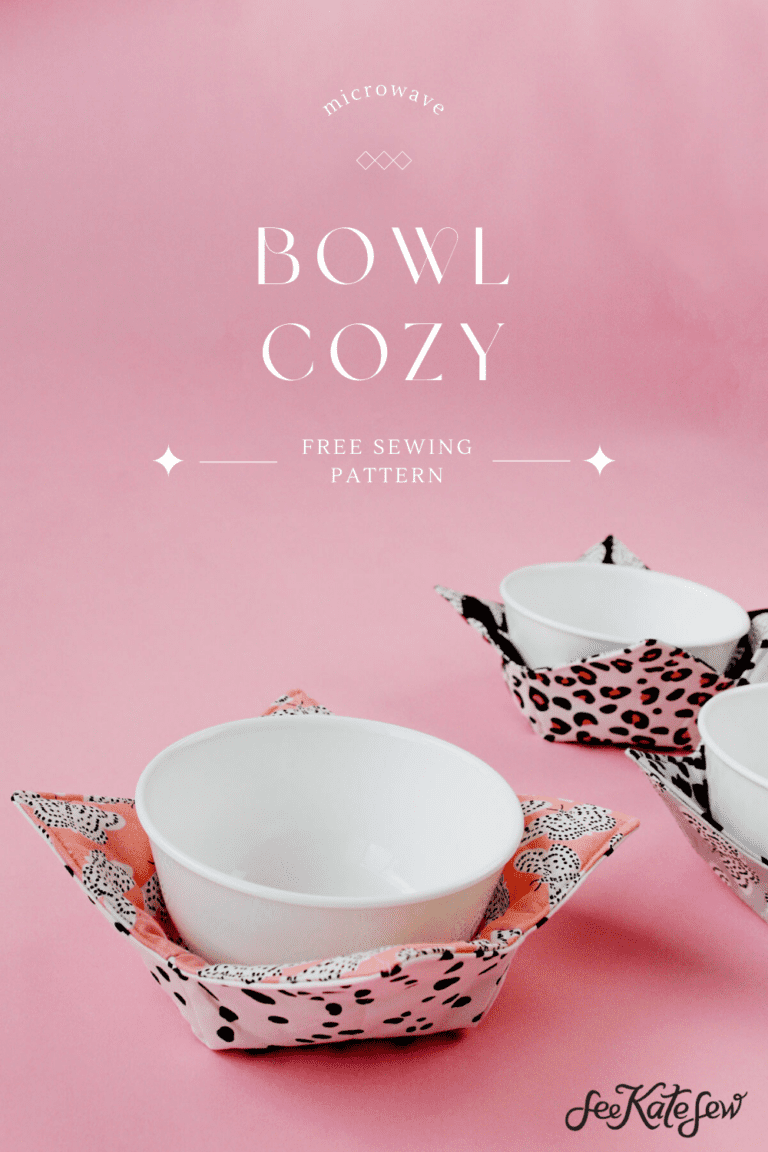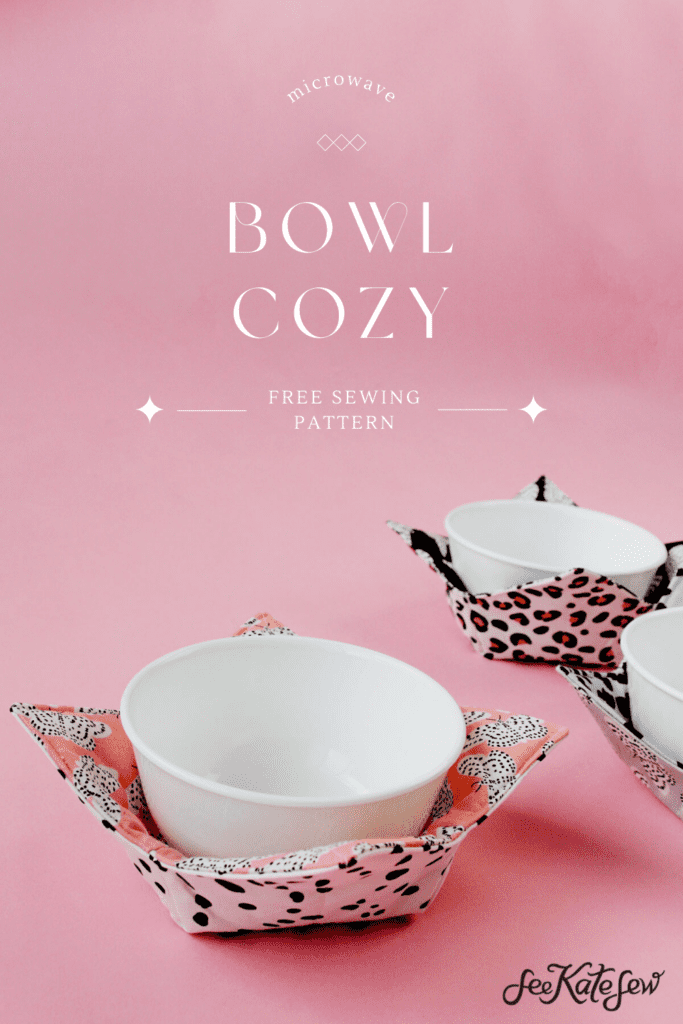 Circle Coasters
These round coasters are so fun to make! Sew up a stack of 4 and tie them together with a ribbon for a cute neighbor gift.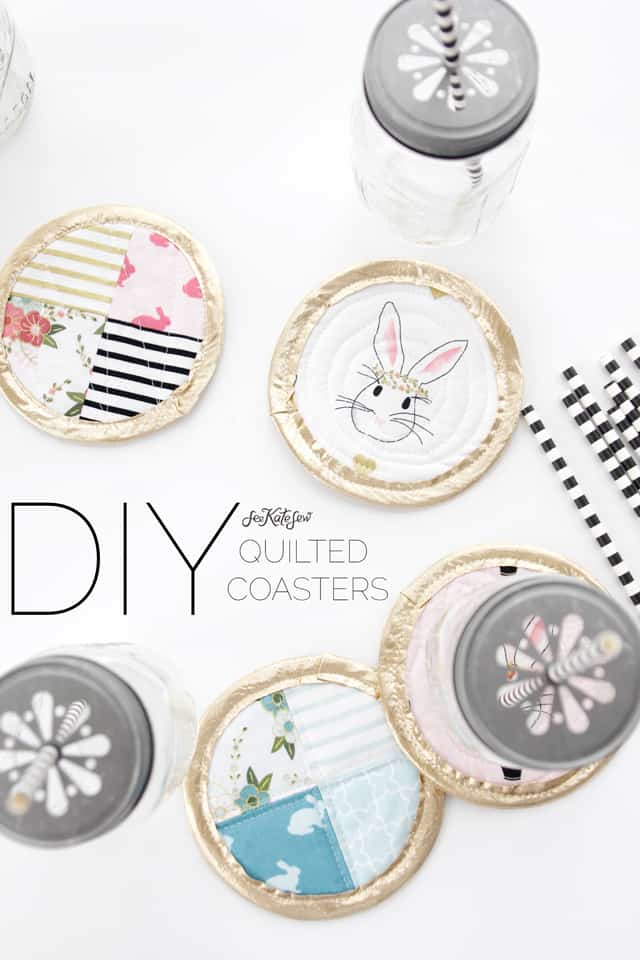 Ruffled Apron Pattern
Get the ruffled apron pattern here.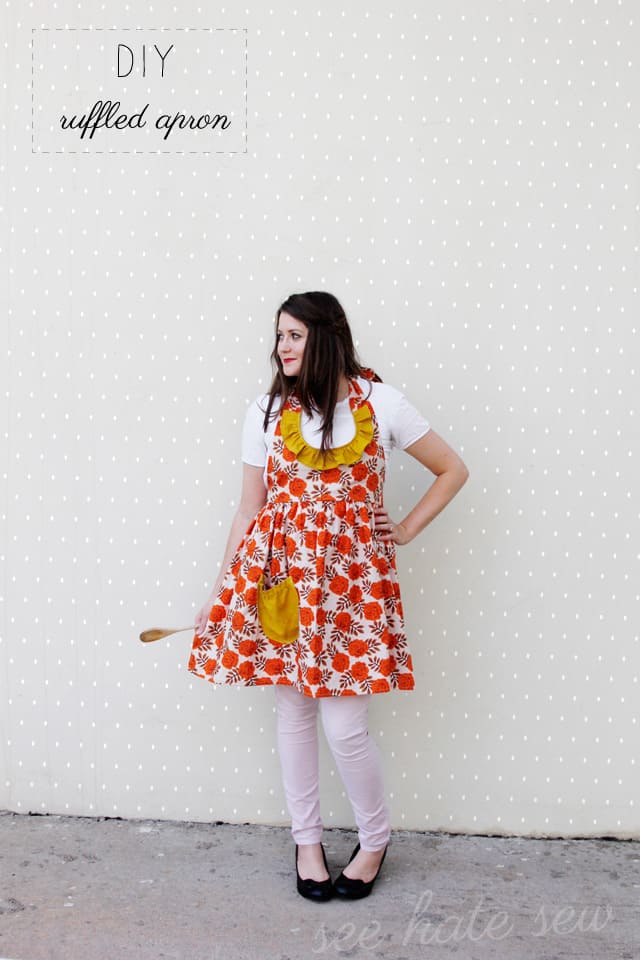 Patchwork Potholder
Give the gift of quilty goodness with a patchwork potholder.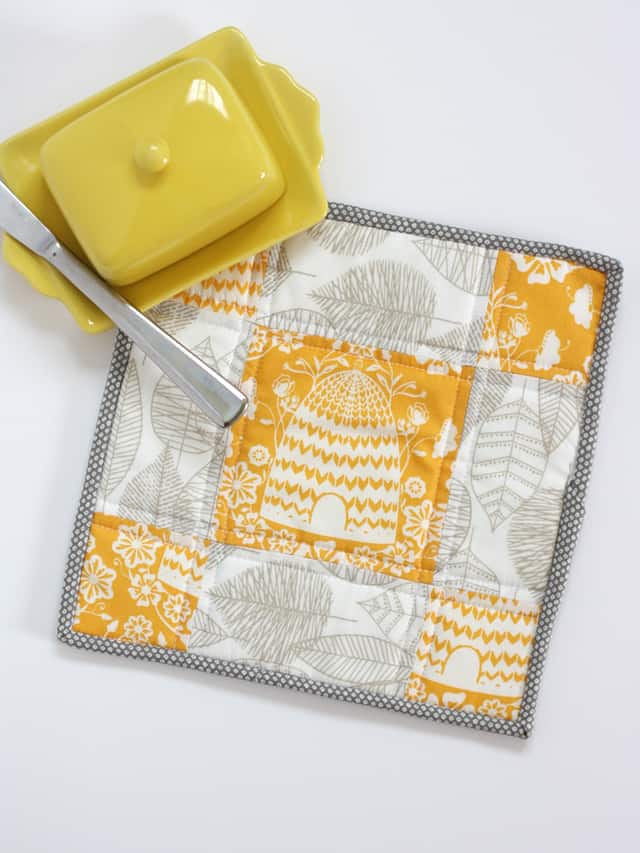 Sweater Mittens
Sweater mittens are a great gift for your neighbor that walks in the cold!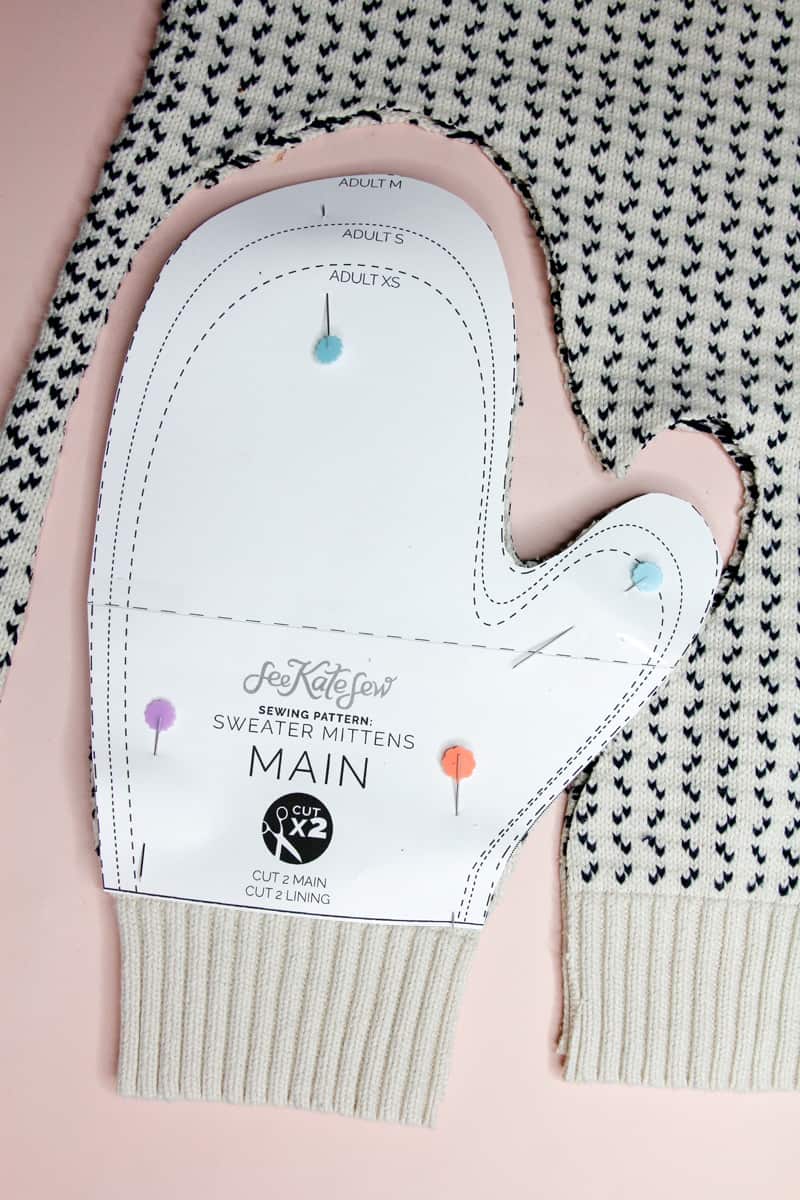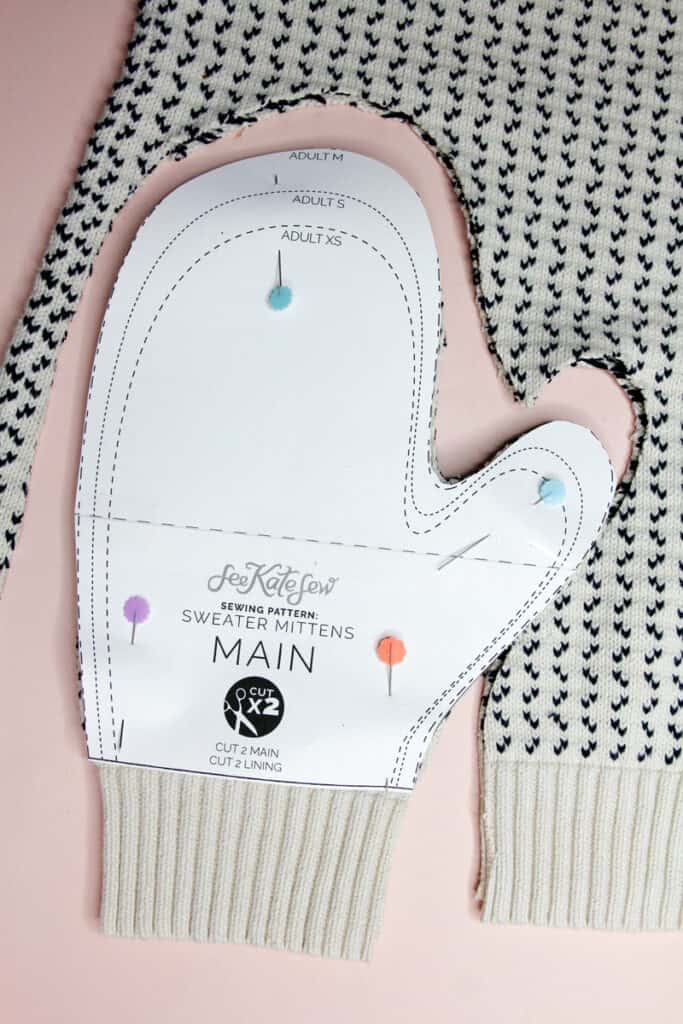 Gifts to Sew for Friends and Teachers
Crumbl Cookie Printable
Tie a cookie box with a ripped strip of fabric and add this cute printable for a sweet teacher gift.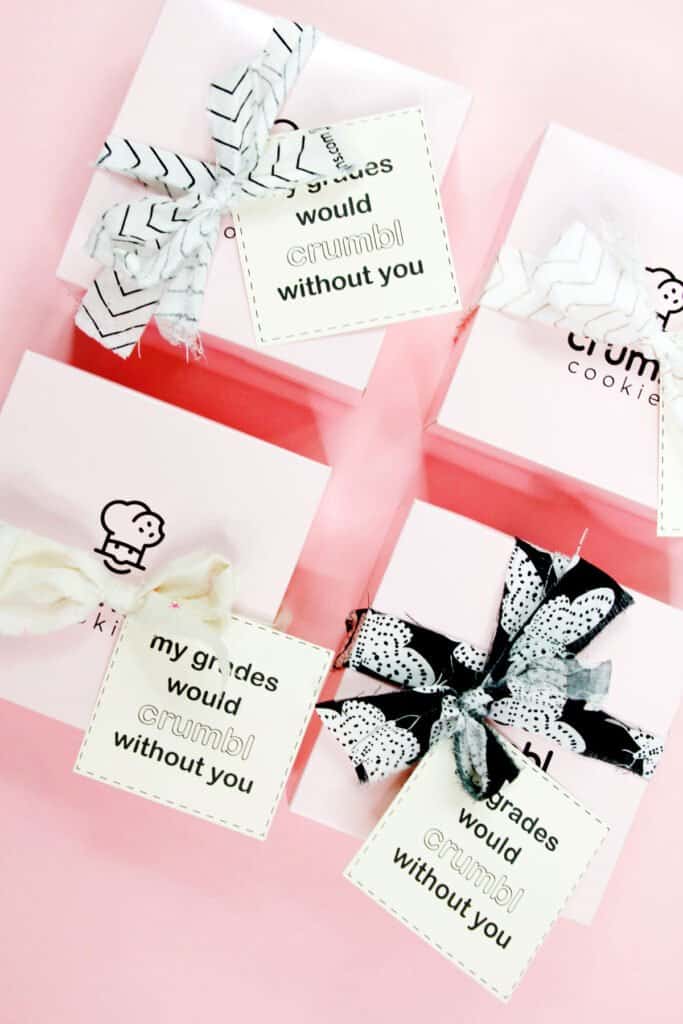 Mini Stocking Pattern
This mini stocking sewing pattern is being enough to hold gift cards or other little treats!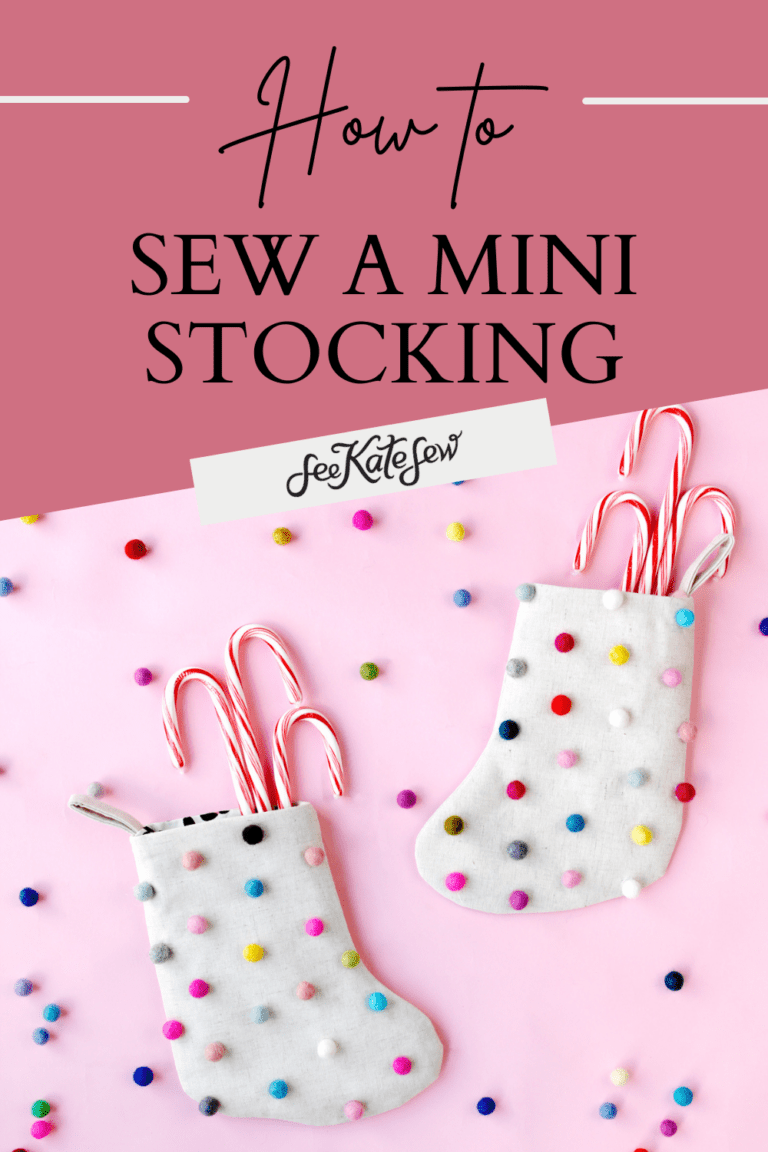 Scissor Earrings
DIY pleather earrings are the cutest! Cut out scissors for a teacher or thread for a sewing friend!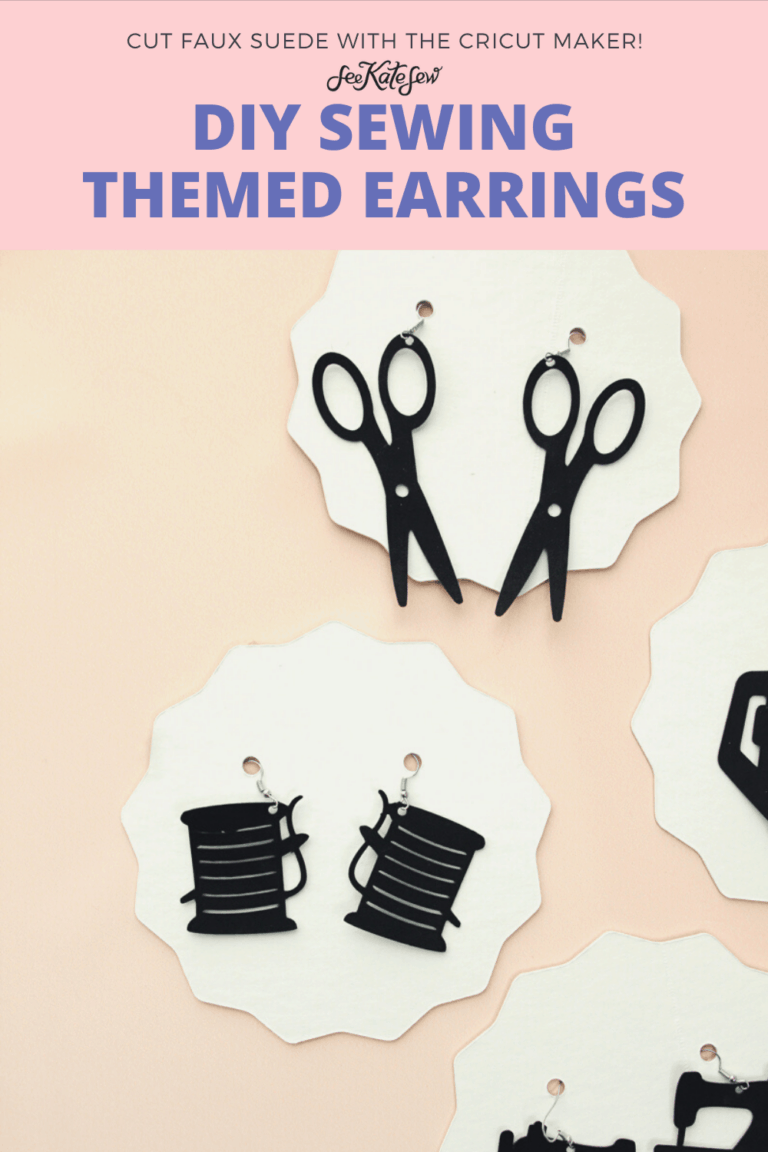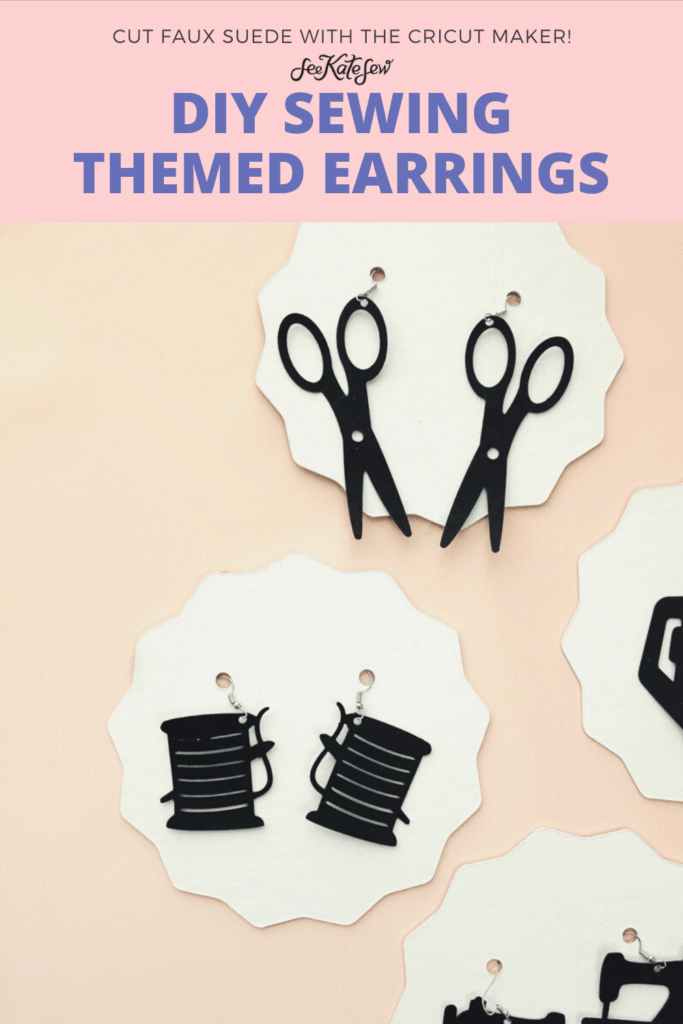 Fabric Coffee Cozy
A coffee cozy is a good coworker gift and also a great way to give a coffee giftcard!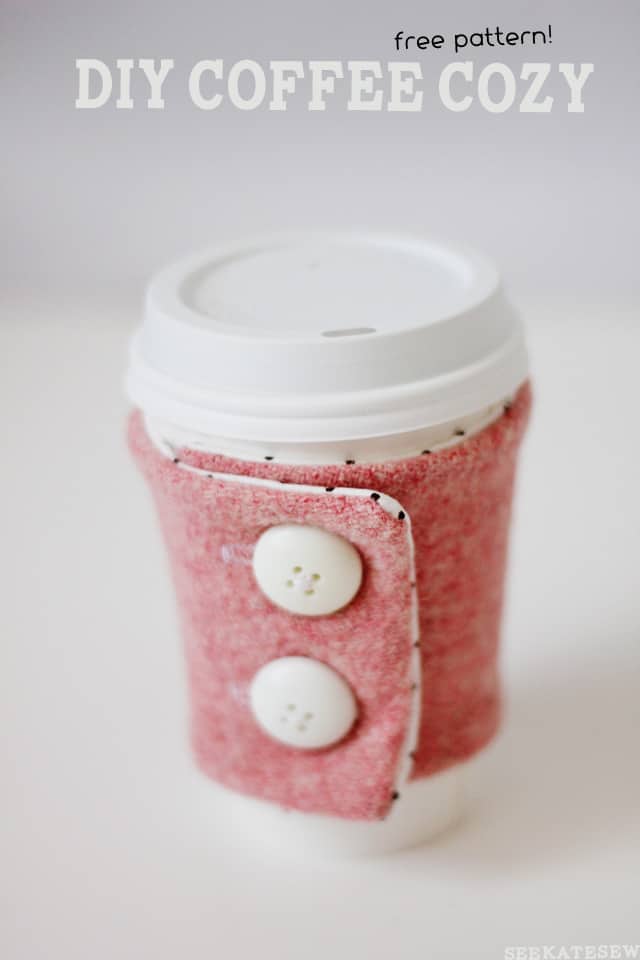 Christmas Patchwork Quilt
Wrap a friend in warmth this winter with a holiday themed quilt!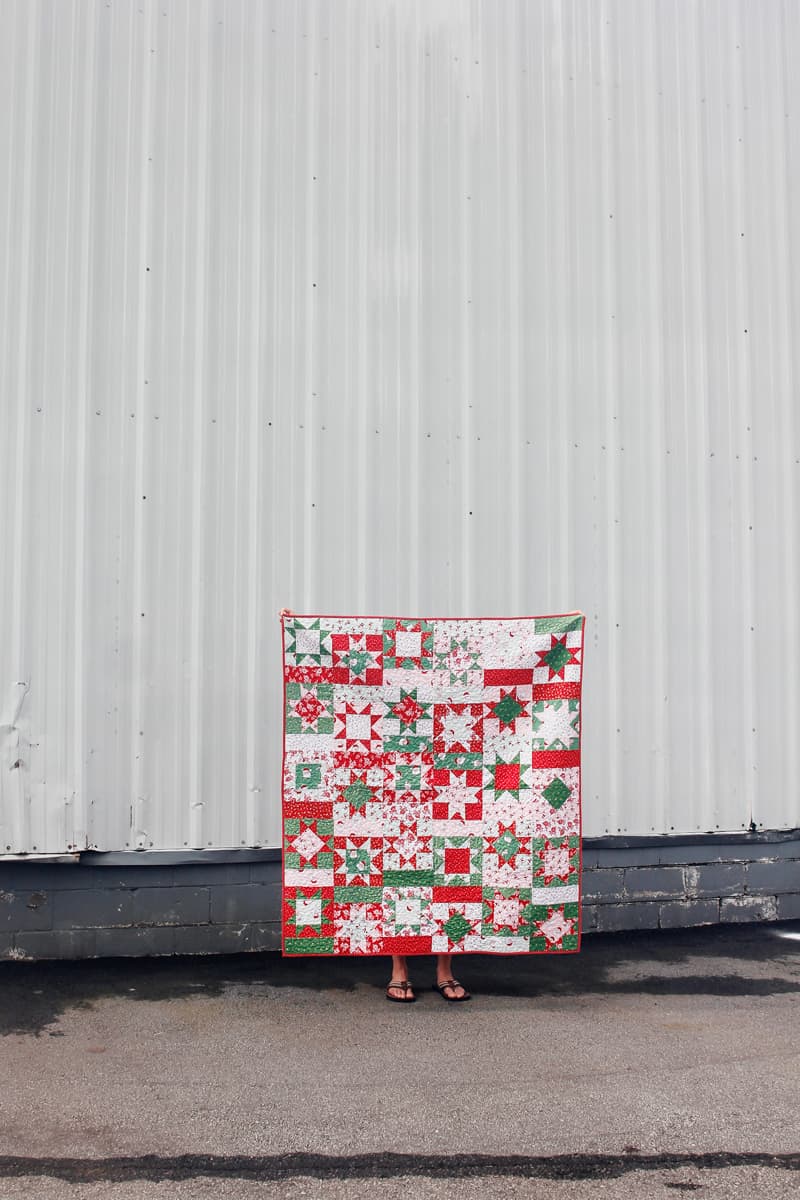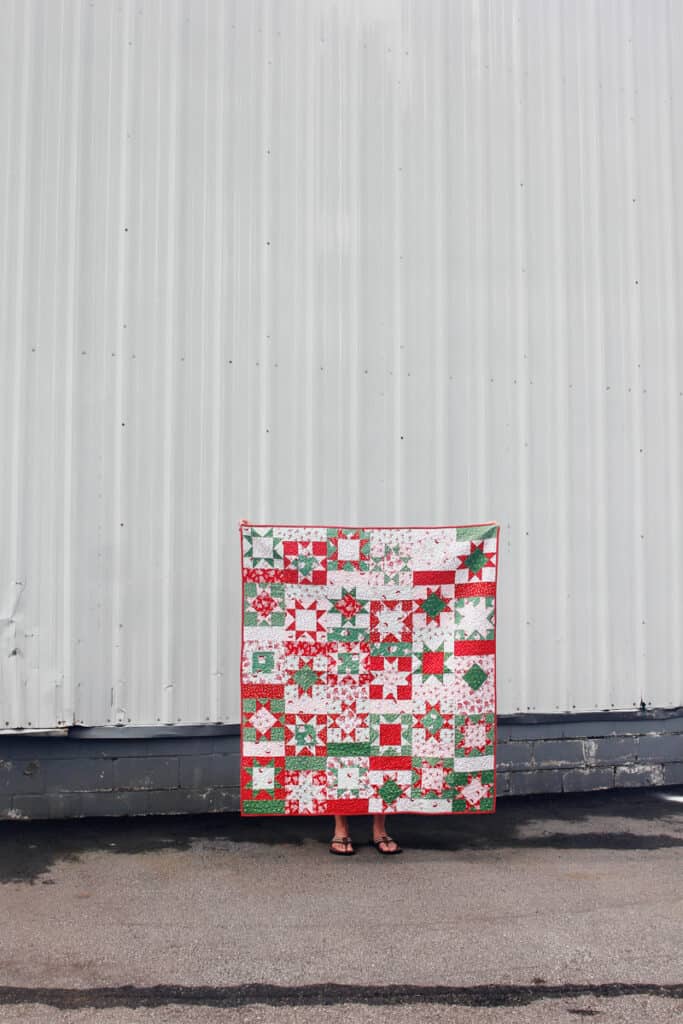 Women's Crossover Tie
Sew a preppy tie that snaps around a shirt collar for a Blair Waldorf vibe.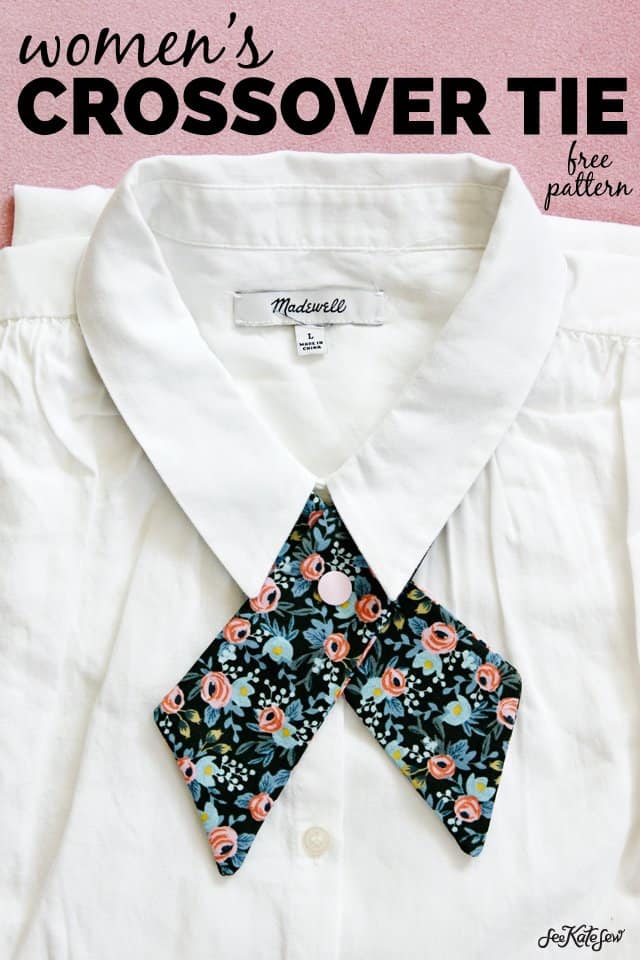 Ruffle Coin Pouch
This adorable ruffle coin pouch is stylish in any purse.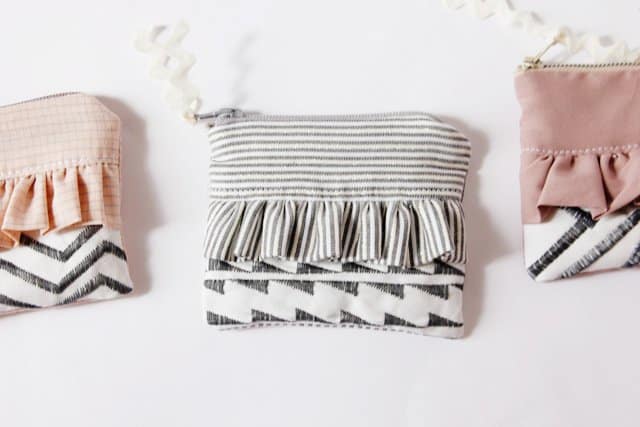 Book Clutch
If you're okay with cutting up books, the real book clutch is a thoughtful gift to give a book nerd!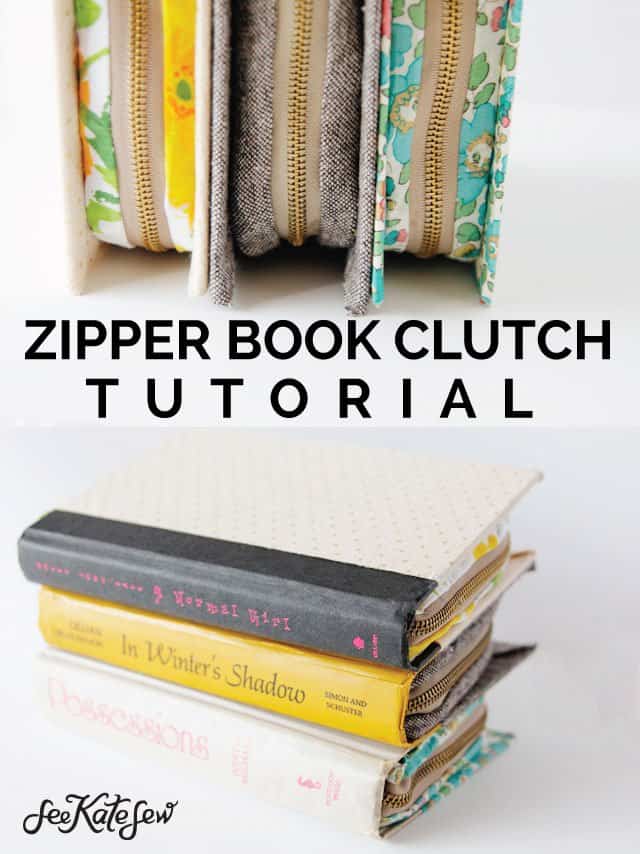 Fabric Face Masks
Give a stack of cute 3D face masks for the most comfortable mask experience!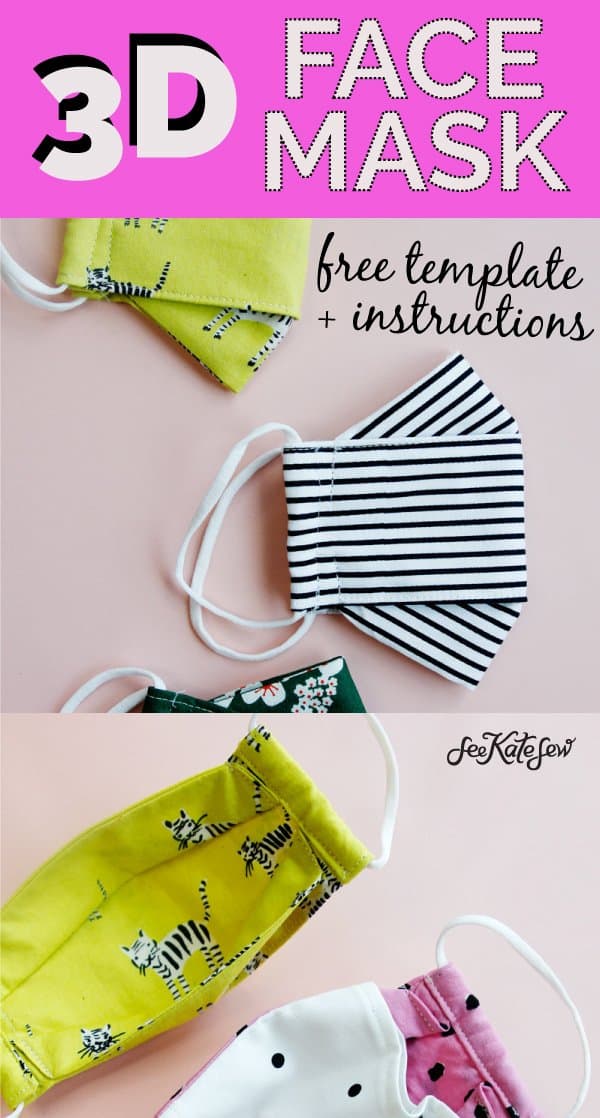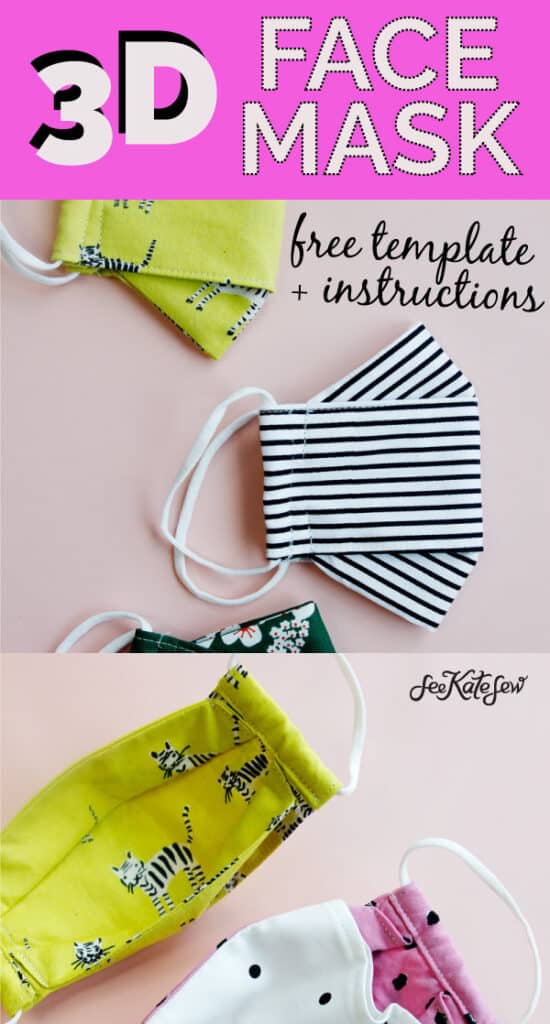 Gifts for Men
DIY Men's Dopp Kit
A nice square Dopp kit for toiletries is an easy gift to sew for anyone in your life!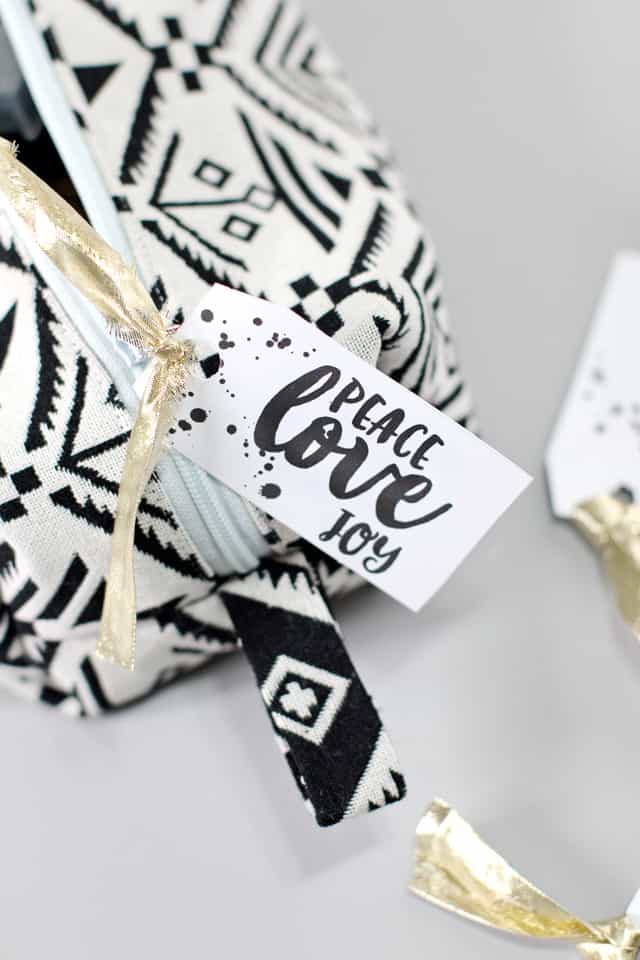 Men's Skinny Tie Pattern
Sew a skinny tie with this free pattern.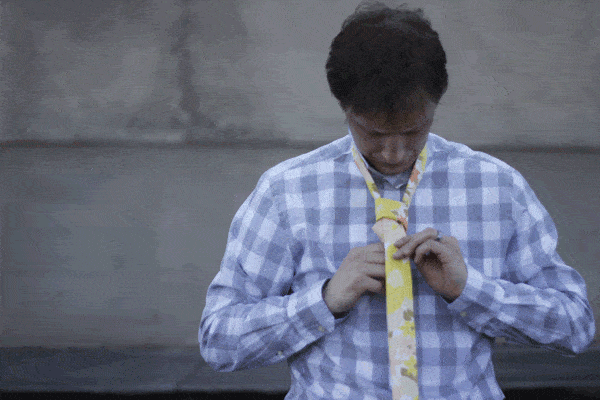 Pickleball Paddle Cover
Sew a custom pickleball paddle case for a pickleball player!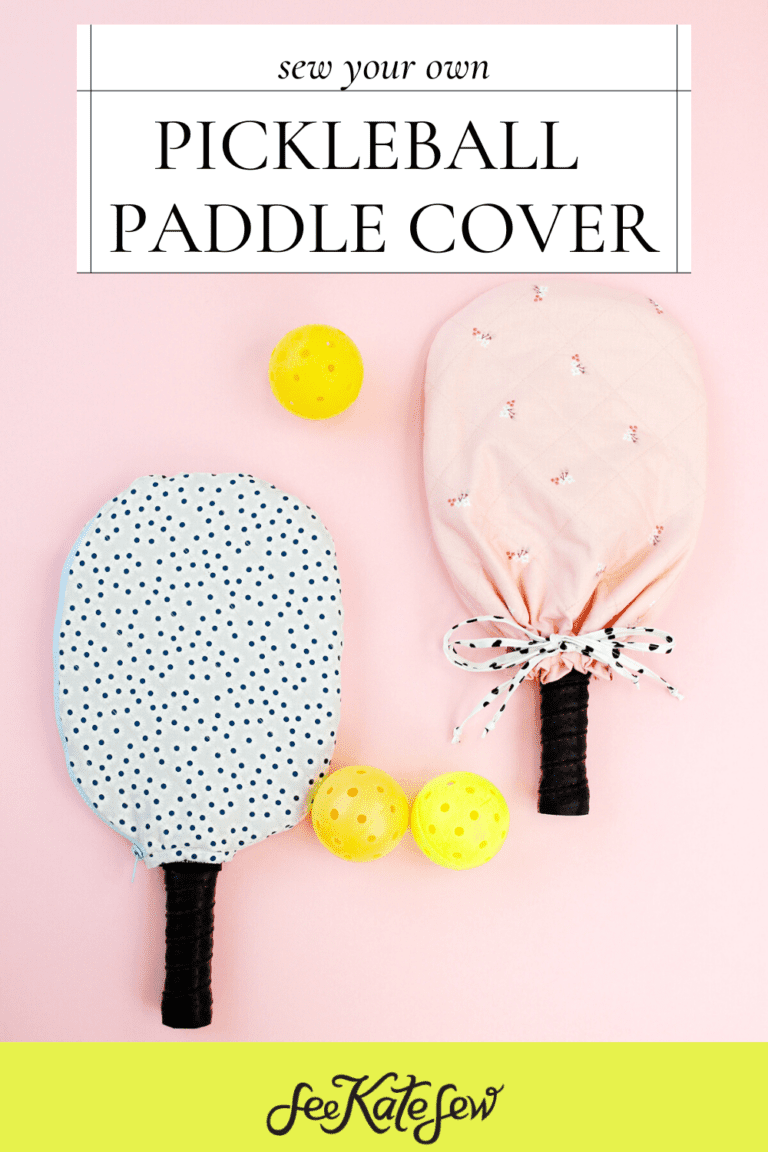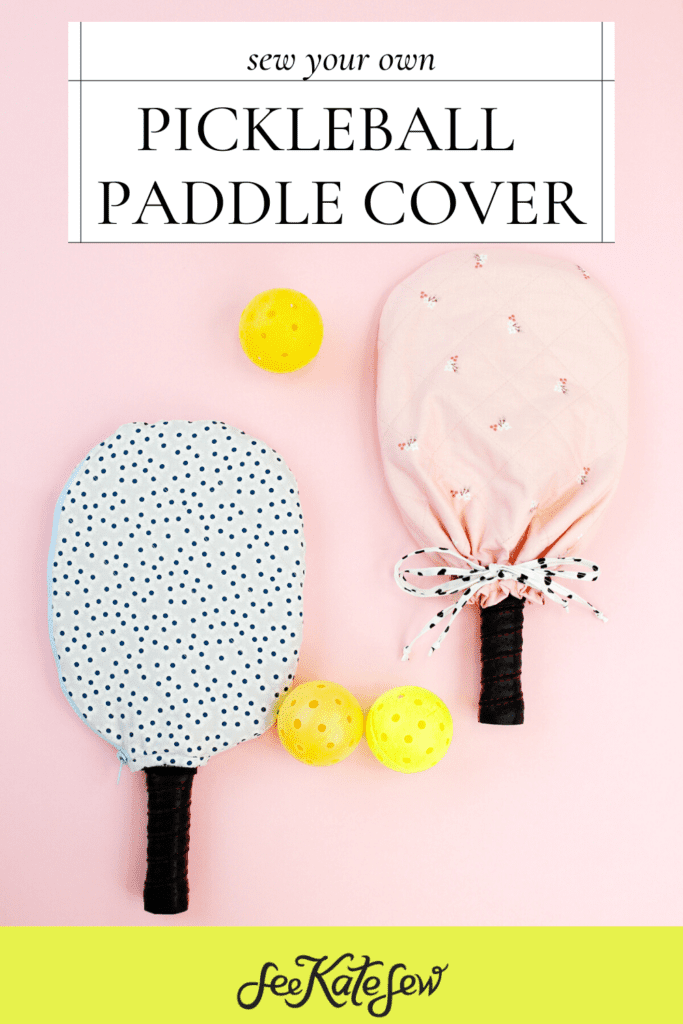 DIY Weighted Blanket
Better sleep is on the way! Make a weighted blanket to help with anxious sleepers.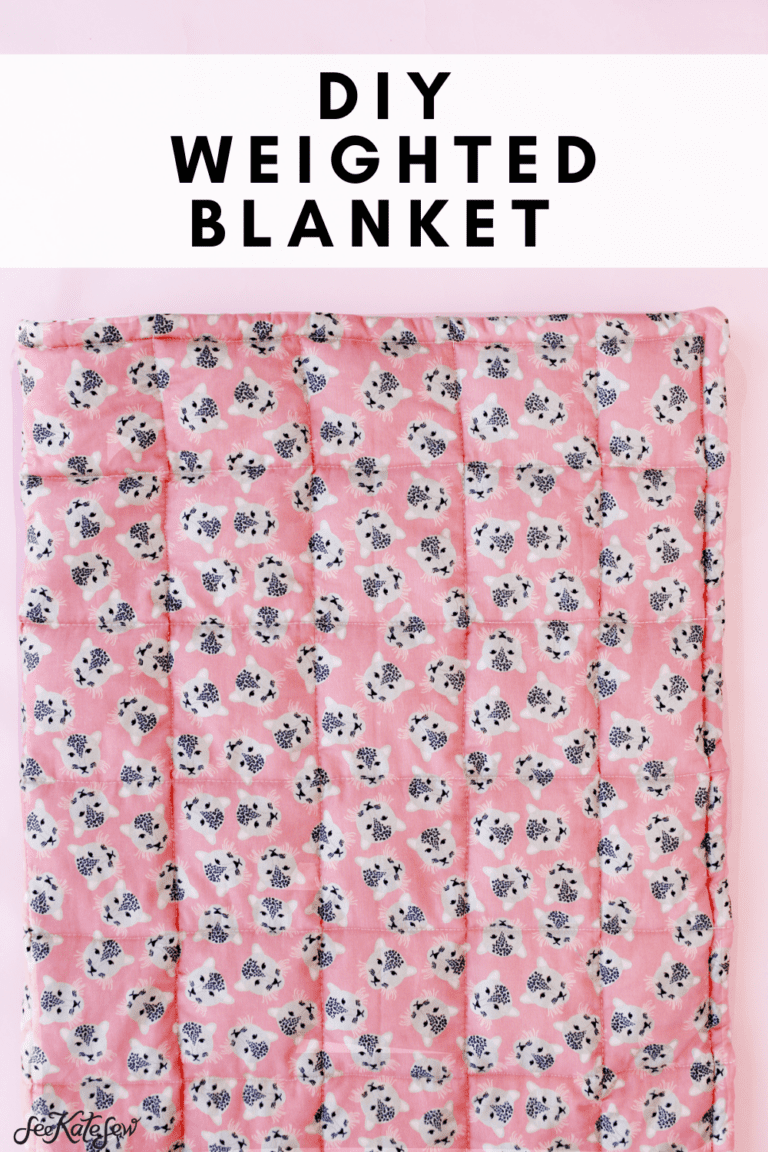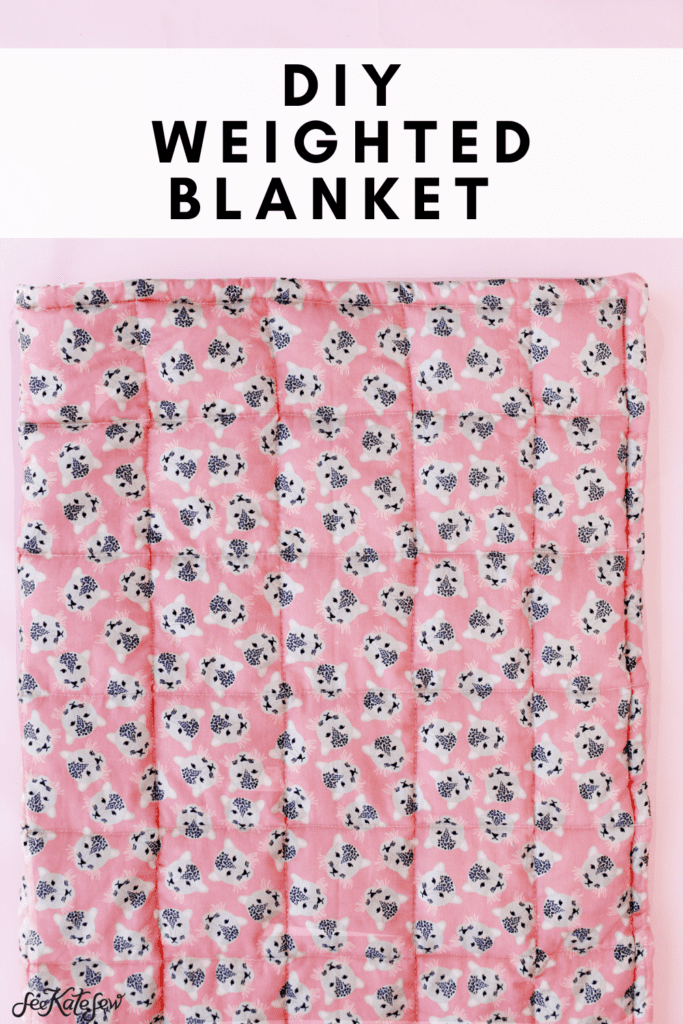 David Rose Sweatshirt
Ew, David! Make a lightning bolt sweatshirt in any size!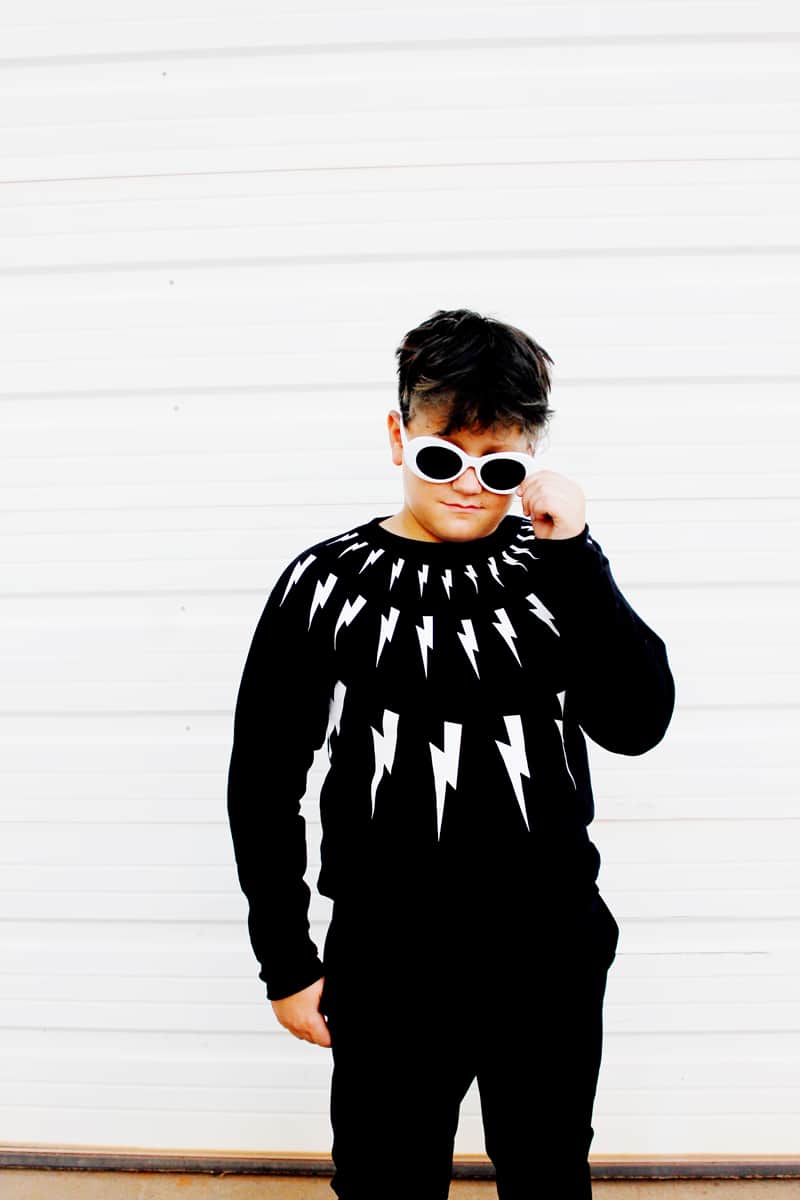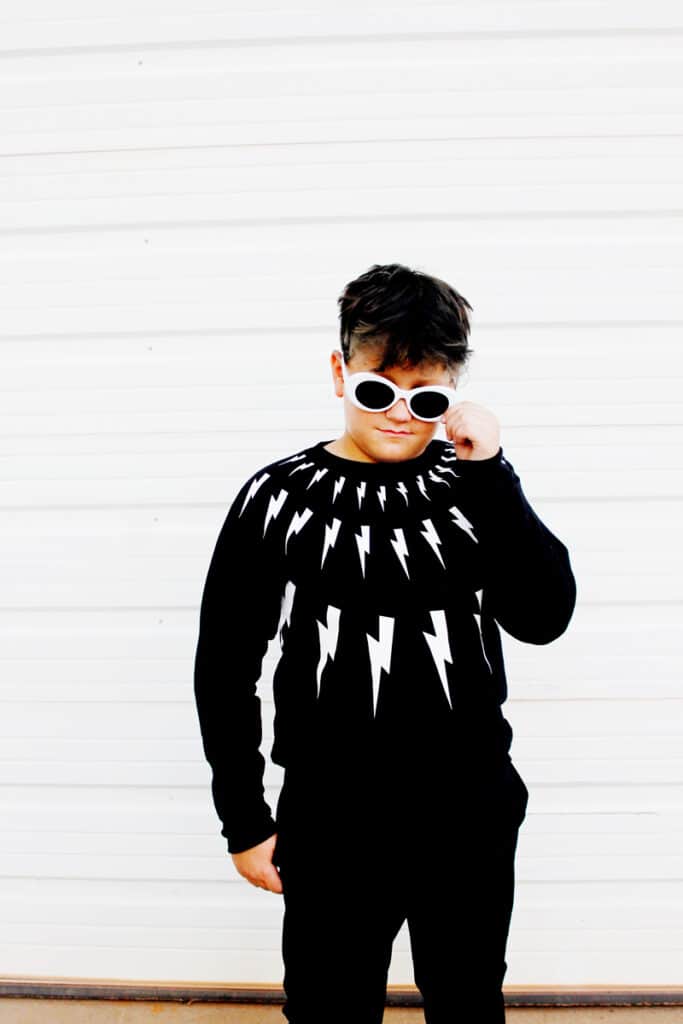 Bow Tie Pattern
Get preppy with a custom bow tie!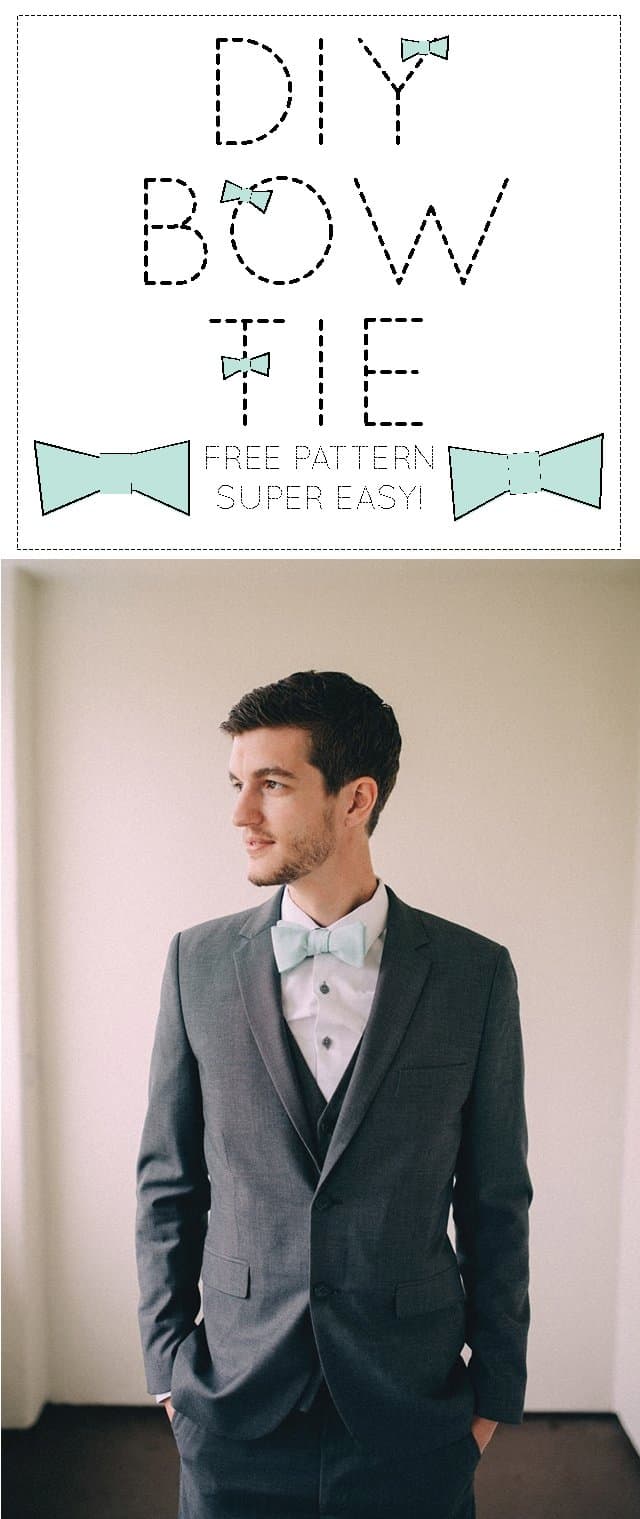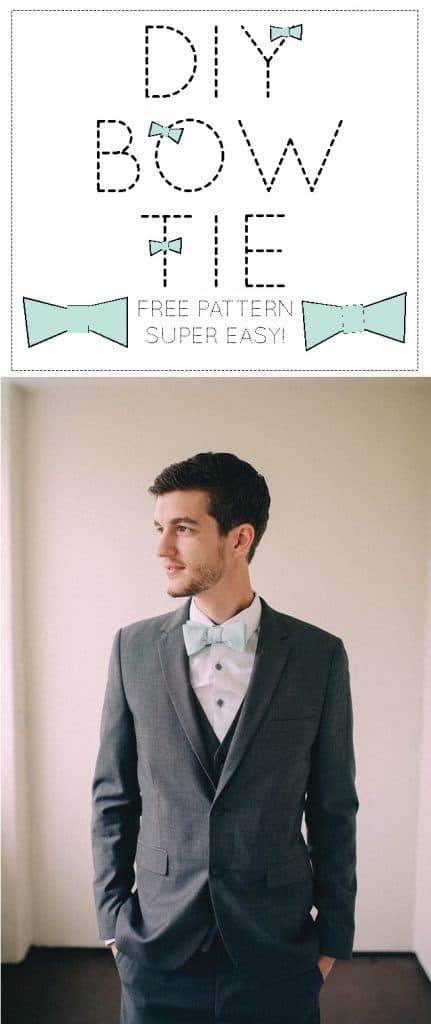 Gifts to sew for dogs and cats
Sew a new house for your kitty with this cat bed sewing pattern.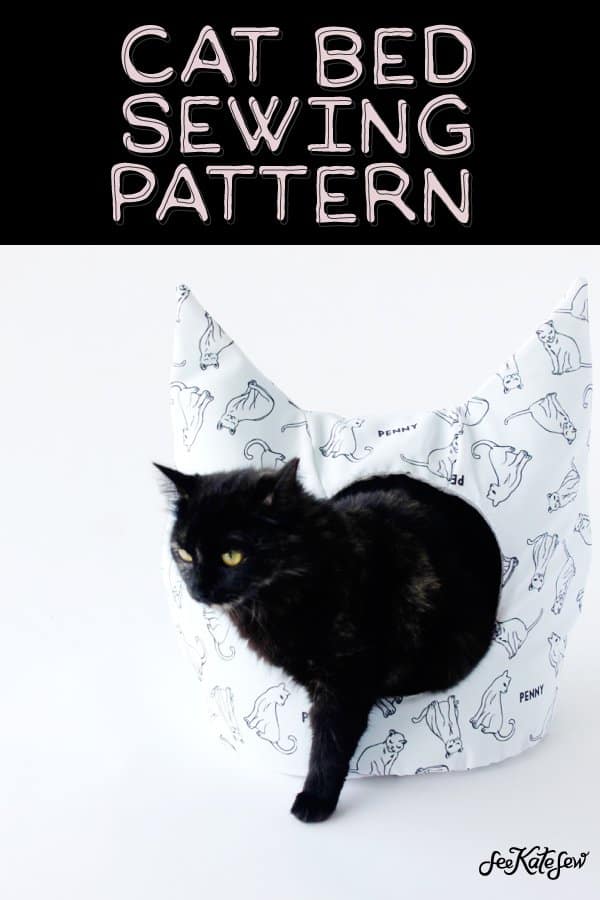 DIY Dog Bed in 5 Sizes
Sew a dog bed for any size pooch.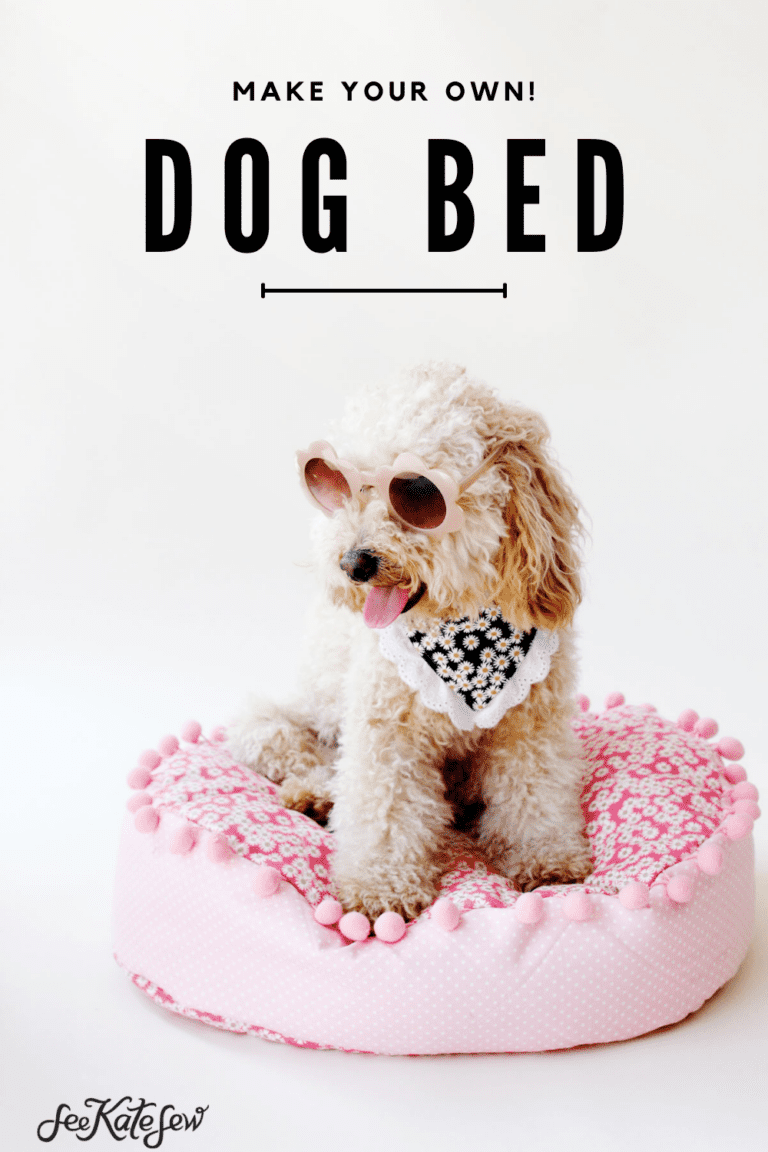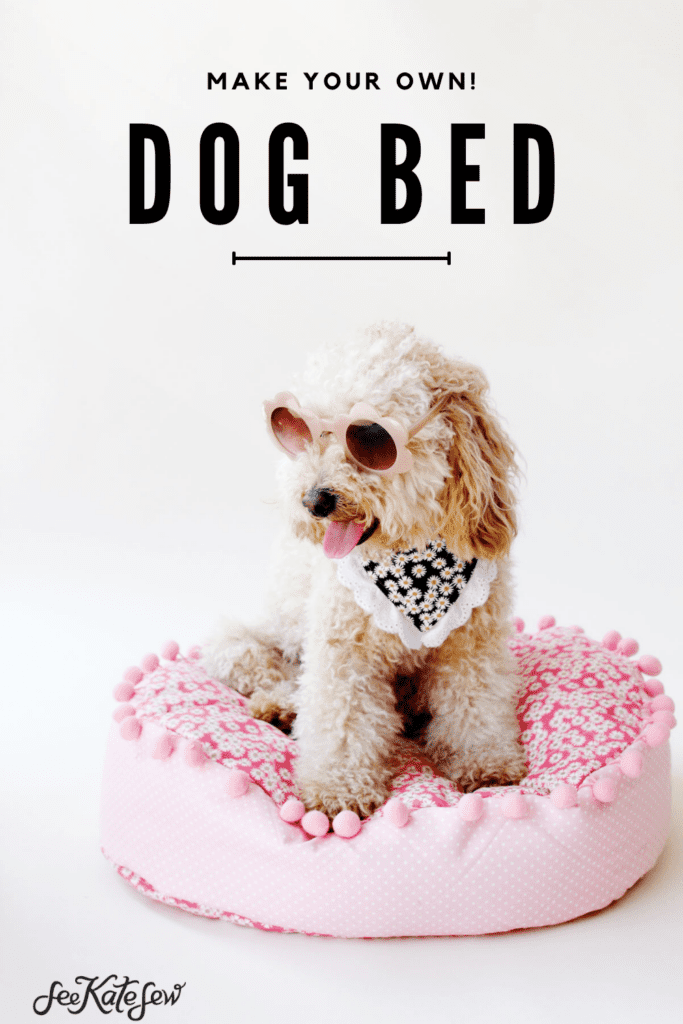 Dog Collar DIY
Make a dog collar with your favorite fabric.
Dog Waste Bag Holder
Poop scoop in style with a fancy bag holder.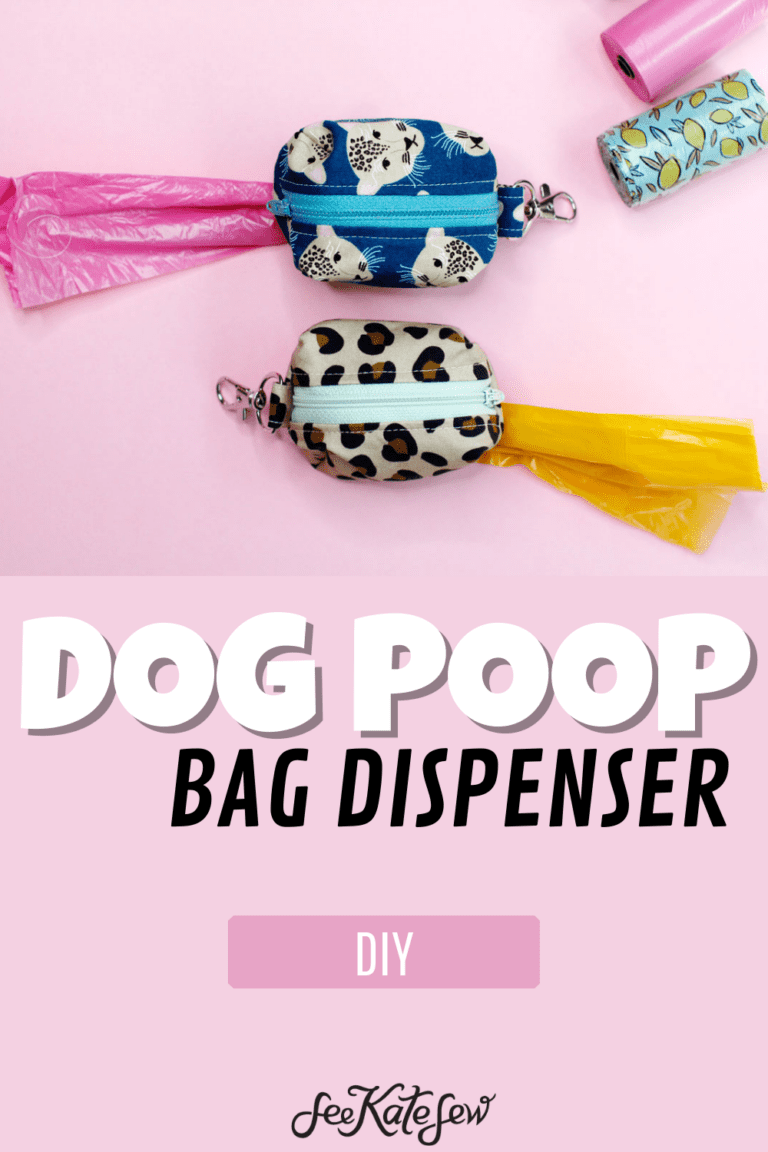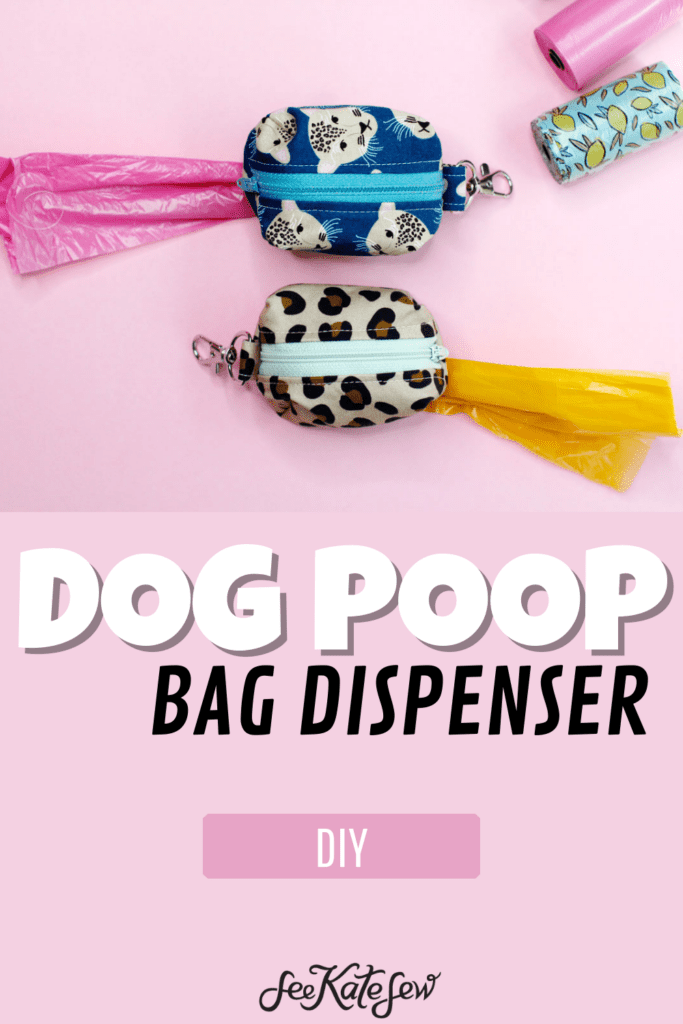 Dog Bandana Pattern
Bandanas make great gifts to sew for puppies and dogs. This pattern comes in lots of sizes!